Course Strategy
Inside the yardage book: Pebble Beach GL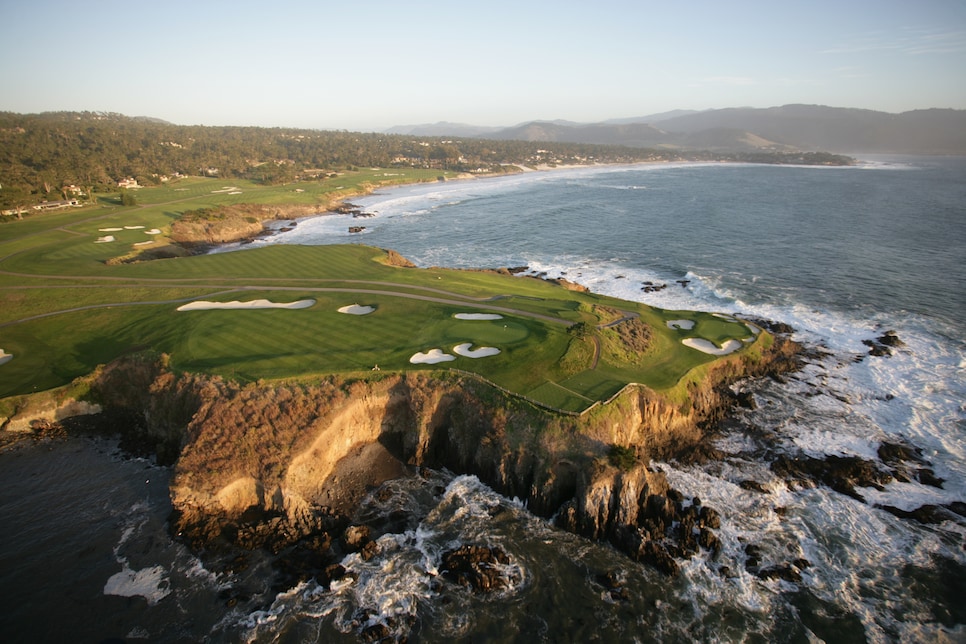 This week, 156 professionals and 156 amateurs have descended upon one of the jewels of American golf for the AT&T Pebble Beach Pro-Am.
Set between Carmel Bay and world-famous 17-mile drive, Pebble is widely considered the "greatest meeting of land and sea" in American golf. Nine holes—the fourth through 10th and the 17th and 18th—sit right above the Pacific Ocean.
Pebble Beach hosted the U.S. Amateur Championship in 2018, won by Viktor Hovland and the 2019 U.S. Open, when Gary Woodland claimed his first major victory. The U.S. Women's Open is on the books for 2023, while the U.S. Open is slated to return in 2027. By then, Pebble will have hosted seven U.S. Opens, five U.S. Amateurs, two U.S. Women's Amateurs and the 1977 PGA Championship.
With the help of yardage books from Strackaline, a company that scans and provides detailed books of thousands of courses, we can get an in-depth look at each hole players will try to conquer this week at Pebble.
Here's a map of each hole: