The Loop
Paulina Gretzky celebrates 29th birthday in Vegas with DJ and Koepka
Here at The Loop, the biggest cause for celebration this week isn't Hanukkah or Christmas or not checking Slack for almost 36 consecutive hours, but the 29th birthday of All-Pro WAG and daughter of the greatest hockey player who ever lived, Paulina Gretzky. Now we all know there's nothing Paulina loves more than a good ol' fashioned celebration, whether it be for Halloween...
...or just another Tuesday...
...and for the last birthday of her 20s, she certainly didn't disappoint, packing up the crew for a Titleists-to-the-wall Vegas getaway that got plastered all over social media sometime WAY after our bedtime on Tuesday night.
Here's Paulina with balloons that say "Paulina"...
Here's Paulina blowing out a birthday candle on a cup of soup or something...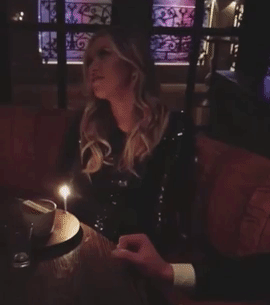 Here's Paulina celebrating with a couple guys who can hit it A LOT farther than you (watch that hand, DJ)...
And here's, um, whatever the hell this is...
As you probably could have guessed without ever clicking the headline (not a realistic hypothetical, we know), Paulina Party Co. didn't just slap together a Facebook event the day before and invite a couple people she sees three times a year to the bar down the block for her birthday. She went all-in, all-out and for that—not gifts, giving, or any of that crap—we count our blessings this week.
P.S. Someone please go check on DJ. He might be dead.