News
Paula Creamer ends 2017 season early to have wrist surgery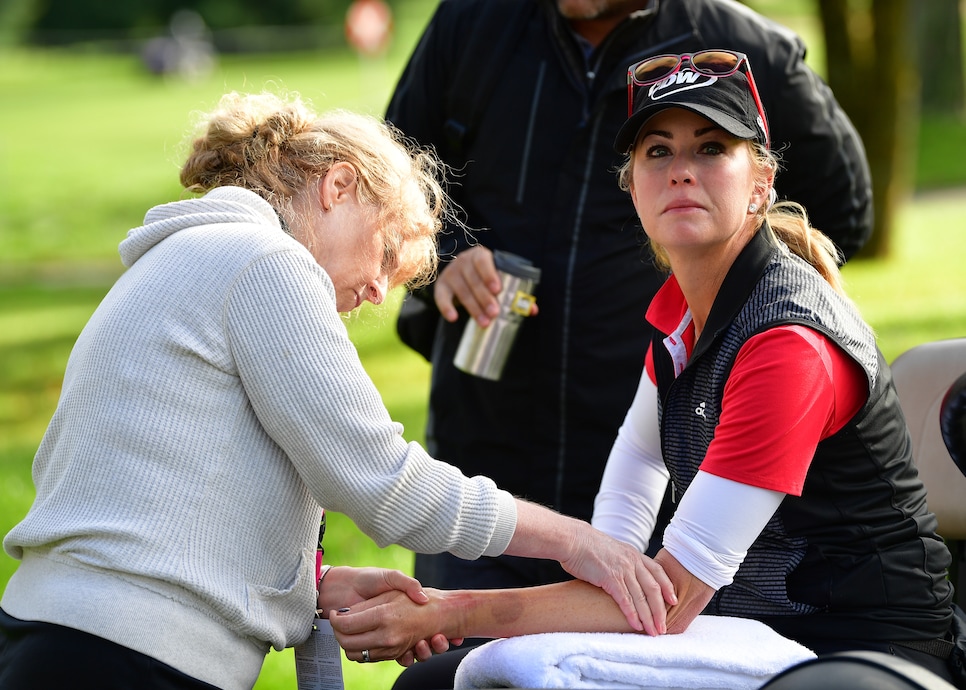 Paula Creamer announced via Instagram that she had surgery on her left wrist in Houston on Thursday, and that she will not compete again until 2018. The former U.S. Women's Open champion hopes the procedure will help remedy an ailment that has nagged at her for two years.
Most recently, the wrist had forced the 31-year-old to withdraw from a pair of LPGA events. She WD'd from the Evian Championship last month and then again at the New Zealand Women's Open a few weeks later. In New Zealand, she described the injury as intersection syndrome, which involves a tendon in the wrist becoming inflamed. After resting the injured wrist for five weeks, Creamer said she wasn't seeing improvement, which led to the decision to get surgery.
Creamer, who joined the tour in 2005, has won 10 times in her career, most recently at the 2014 HSBC Women's Champions. Though her results in the 2017 season have been less than stellar—she is currently ranked No. 126 in the world—she competed impressively on the 2017 U.S. Solheim Cup team when choosen as an alternate after Jessica Korda had to withdraw due to injury. Creamer went 3-1 in her matches to contribute to the winning U.S. team.
Creamer says she is encouraged about the prospect of having a pain-free off season and preparing for the 2018 LPGA season. According to the Houston Methodist Hospital orthopedic department, patients who get intersection syndrome surgery typically achieve full recovery after six to eight weeks of physical therapy.