The Loop
Patriots-Chiefs game on track to set the record for highest NFL over/under total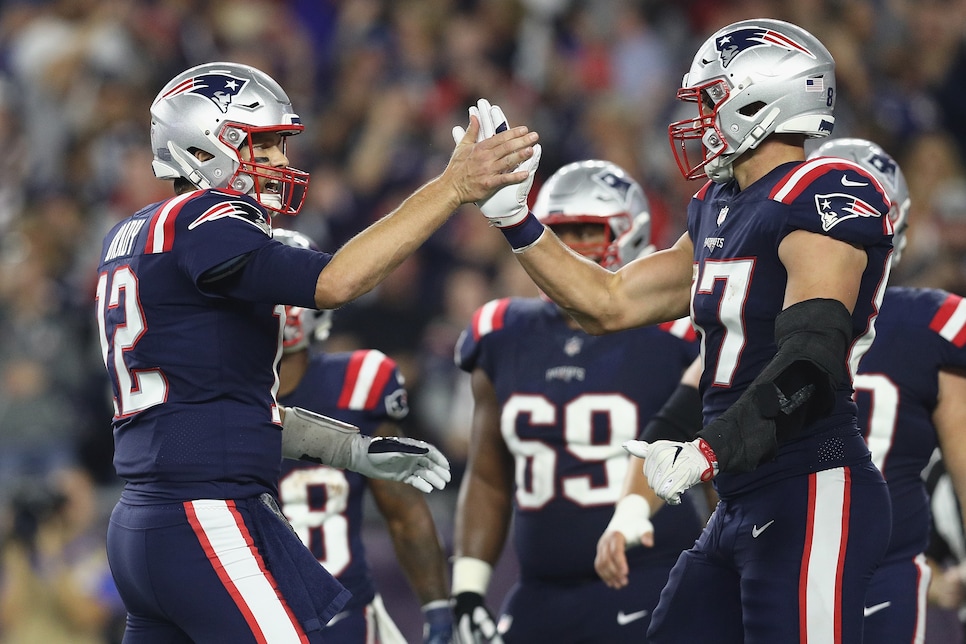 Vegas sportsbooks are doing their best to keep pace with the record pace with which NFL teams are scoring this season. But even a potentially record-breaking over/under total in this week's Patriots vs. Chiefs game hasn't deterred bettors from wagering on the over.
According to The Action Network, the over/under that opened at a whopping 58.5 on Tuesday has already moved to as high as 60 at some sportsbooks thanks to 80-percent of the money coming in on the over thus far. A closing over/under of 60 would match the highest total on record that came in a Christmas Day Kansas City game against Oakland in 2004. But with the way wagers have been coming in this week — and this year — there's a good chance this Sunday night AFC showdown will wind up breaking that mark.
With the sudden emergence of Patrick Mahomes II at quarterback, the Chiefs are averaging 35 points per game in their five wins to start the season, trailing only the New Orleans Saints (36 ppg). The Tom Brady-led Pats enter the contest having put up 26.6 points per game during their 3-2 start.
And in case you're curious about that 2004 Chiefs-Raiders game, Lawrence Tynes kicked a 38-yard field goal with 26 seconds to give the Chiefs a 31-30 win against Oakland — and cover that record over/under by a single point. Are Vegas handicappers good, or what?