Stats
Patrick Reed pulled off something that's never been done on the PGA Tour with latest victory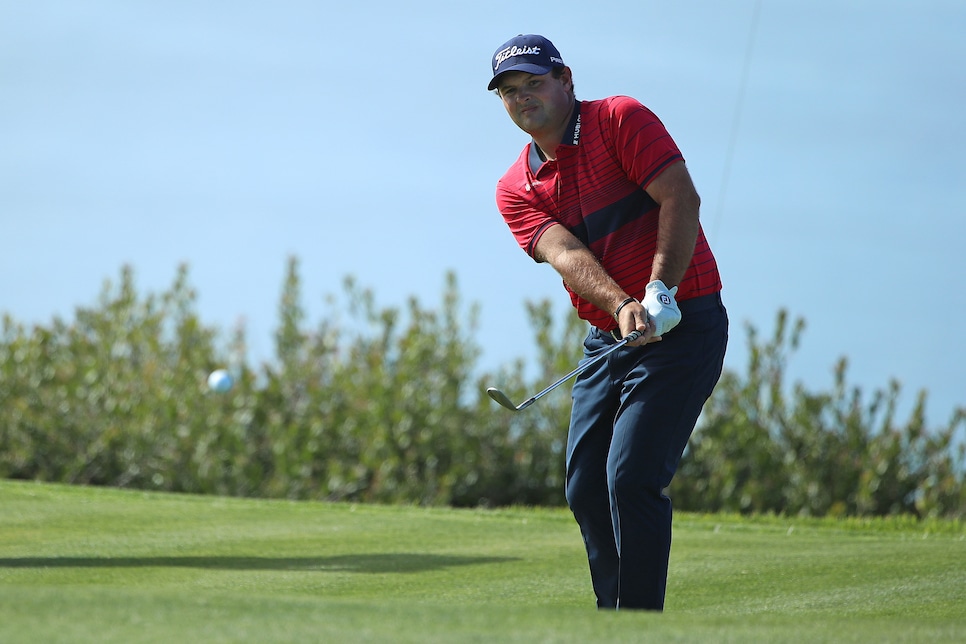 The focus, for obvious reasons, from this weekend's Farmers Insurance Open has been on what Patrick Reed did following his second shot on the 10th hole during the Saturday's third round. Claiming his ball to be embedded in the rough, Reed took a drop that the PGA Tour deemed was proper but has been called into question by fellow players, commentators and fans ever since. But what he did immediately after—and what he did all week from similar situations around the greens at Torrey Pines' South Course—proved to be the key to his latest PGA Tour victory.
After taking the free relief he was granted, Reed got up and down for par from 48 yards to maintain his lead. It wound up being just part of a short-game performance the likes of which has never quite been seen.
Reed has long been known as one of the tour's top scramblers, but he put extra pressure on that part of his game this week. And boy, did that touch around the greens come in handy as he notched a ninth PGA Tour title.
Reed ranked tied for 63rd among the 79 players who made the cut in greens in regulation, hitting just 61 percent. By saving par 71 percent of the time when he did, though, Reed was able to finish at 14 under, five clear of second place.
If that sounds like an unusual winning combination, well, that's because it is. According to 15th Club's Justin Ray, Reed became the first player (since official stats were recorded in 1983) to win a PGA Tour event by at least three shots while ranking outside the top 60 in GIR. And less than one percent of PGA Tour winners have ever ranked that low in the category.
Surprisingly, Reed ranks just 65th in strokes gained/around the green this season, but he's never finished a campaign outside the top 30 in that metric. When you're No. 2 in strokes gained/putting, though, you can make up for your short game not being as sharp as usual—even when you're missing a lot of greens.
In any event, Reed pulled off something that's never been done before on the PGA Tour. But if anyone was to do it, he certainly makes sense. And he'll certainly have a lot more buzz surrounding his chances of winning again in June when he returns to Torrey Pines for the U.S. Open.