the last word
Patrick Cantlay brilliantly trolls himself after making an ace at Harbour Town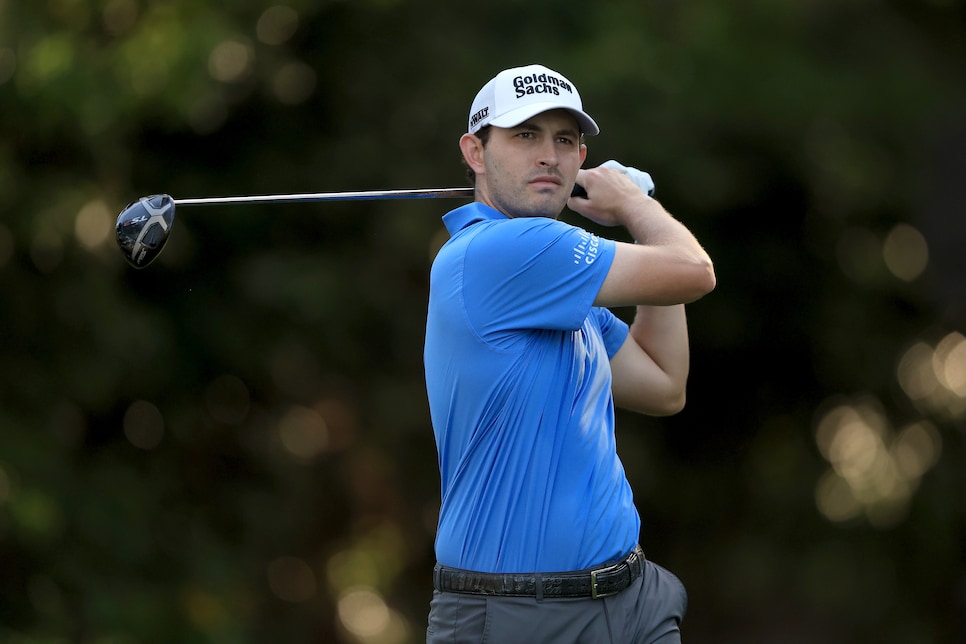 HILTON HEAD ISLAND — Take a bow, Patrick Cantlay.
Not for the ace he made at the par-3 seventh at Harbour Town Golf Links on Friday at the RBC Heritage, although that was nice. But for the masterclass in self-trolling he delivered on social media after jarring a 6-iron from 191 yards in the second round.
"Playing faster!" Cantlay wrote in the caption of his post containing the PGA Tour video. The ace was the highlight of a 65 Cantlay shot, moving him to eight under par and four shots behind midpoint leader Jimmy Walker, whose 12-under total is three better than Scottie Scheffler, Justin Rose and Xander Schauffele.
Eight-time PGA Tour winner Cantlay's caption was a nod to the hits he's taken on social media during the past week about his pace of play. On Sunday during the Masters, social media was ablaze with users blasting Cantlay's deliberate pace at Augusta.
The Californian was paired in the second-to-last group with Viktor Hovland and some pointed to a moment—when Hovland hit his greenside pitch shot at the par-5 13th while Cantlay was still back in the fairway—as a sign that even the Norwegian had grown frustrated with his playing partner. Cantlay and Hovland took about four hours and 50 minutes to play their final round at Augusta.
On Sunday night, a frustrated Brooks Koepka singled out Cantlay's group for slow play.
Koepka, who led by two after 54 holes at Augusta only to finish second to Jon Rahm, said: "The group in front of us [Cantlay and Hovland] was brutally slow. Jon went to the bathroom like seven times during the round, and we were still waiting."
"We finished the first hole, and the group in front of us was on the second tee when we walked up to the second tee, and we waited all day on pretty much every shot," Cantlay said Tuesday. "We waited in 15 fairway, we waited in 18 fairway. I imagine it was slow for everyone."