The Loop
Look alive, Pat Perez is prepping to give away a portion of his massive Air Jordan collection
If you know anything about Pat Perez, you know he loves nothing more than his Jordans. Sure, fine French reds and bidets worth more than your soul too, but mostly just Jordans. Old Jordans. New Jordans. Black Jordans. White Jordans. You name it, he's put it on his foot . . . or at least the shelf in his special vault dedicated to, you guessed it, Jordans.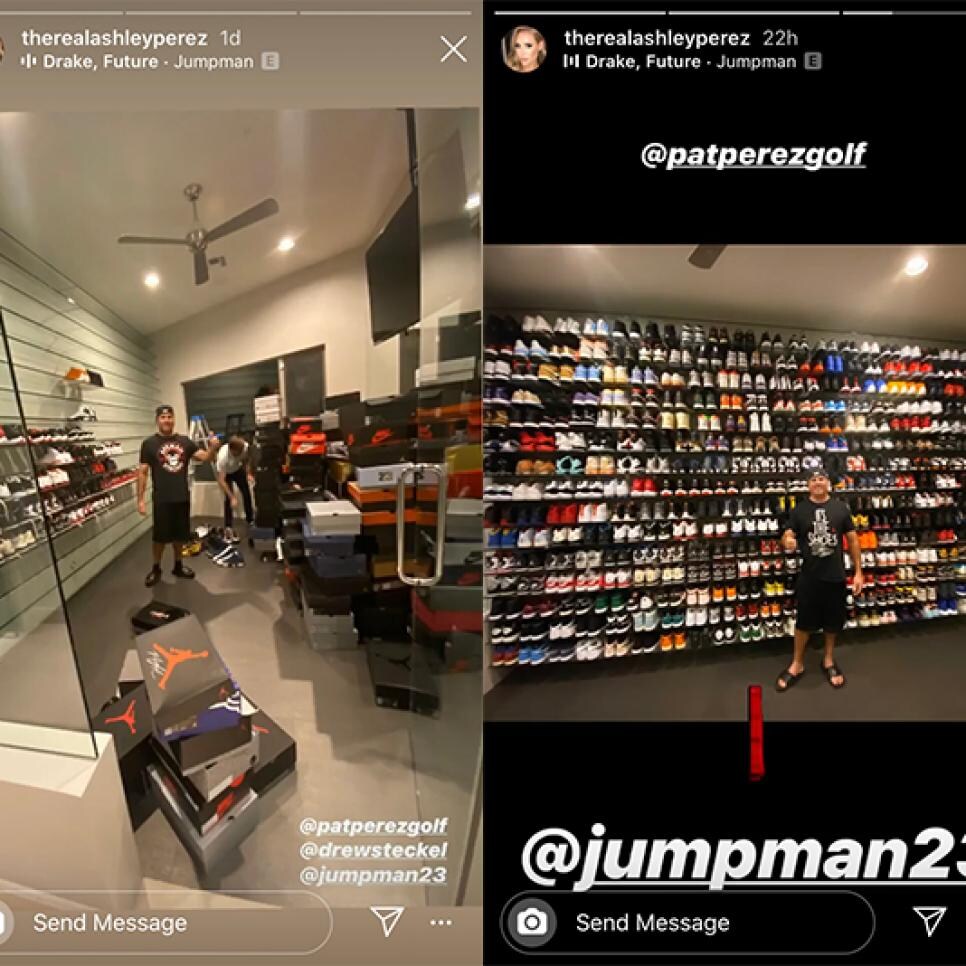 The thing about collecting, however, is that you always want to collect more, and there are some very real logistical limits to that. Time, space, money. Sometimes you just fall in love with something new and out of love with something you already own. It appears Perez has now hit that stage of his obsession, announcing a massive Jordan giveaway via Instagram on Tuesday.
Needless to say, if you're sneakerhead, you better keep dial that tuned to Pat News Net in the coming days. What was originally supposed to be a quick spree via Instagram generated so much interest that Perez decided to turn it over to his people to "strategize" a full giveaway. That means partners and charities and official rules and regulations, but it might also mean more (and more valuable) pieces of Perez's collection will be on the block. Time, and IG, will ultimately tell.
One thing is certain, however. This isn't the end of Pat Perez's Jordan affliction. It's only the beginning.