Fantasy Advice
Palmetto Championship DFS picks 2021: How to build profitable lineups and gain an edge this week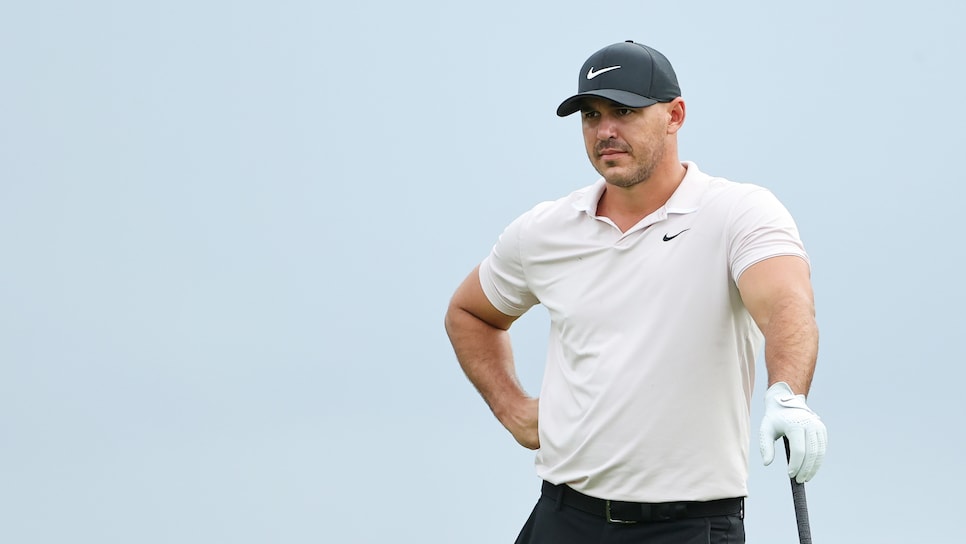 There's an edge to be gained this week for DFS players who do their research. A new venue, Congaree Golf Club in Ridgeland, S.C., will host the new Palmetto Championship, which is replacing the Canadian Open on the schedule in 2021.
Most DFS players will not dive deep on the course, and if you don't get to know this new Tom Fazio layout, you could be at a disadvantage. Sure, they'll have to be some educated guesses by all since this is the first time the pros will tackle this venue. But we do know a few things: Wide belts of exposed sand are waiting to capture any errant shots, and though the fairways have extreme width, approach shots demand precision. Green surrounds are shaved very tight and will ask pros to play shots along the ground into firm-and-fast greens.
Though there's some rain in the forecast, the sand-based site drains very well. Lastly, the scorecard is jarring—over 7,600 yards for a par 71 makes it the longest par 71 on the PGA Tour schedule. This course was designed to be like courses in the "Australian Sandbelt" which makes Royal Melbourne a natural comparable course.
Here are our favorite plays (and fades) in every price for the 2021 Palmetto Championship.
The latest videos from Golf Digest
Price range: $9,000 and above
High Upside: Dustin Johnson ($11,400 DraftKings | $12,200 FanDuel)
Johnson hasn't earned a top-10 finish since the Genesis Invitational in February, and he has missed two of his past four cuts. Despite that, he's still thumping the driver, and his putter is looking a lot better. Now he's the class of a top-heavy field, and it seems that even having his B-plus game would allow him to compete this week.
Safest Option: Matt Fitzpatrick ($10,400 DraftKings | $11,700 FanDuel)
Fitzpatrick's missed cut last week was a bit uncharacteristic, but I'm willing to cut him some slack. Per the RickRunGood.com golf database, Fitzpatrick has gained strokes off the tee in every start this year (10 events). That translated to top-15 finishes at Riviera, Concession, Bay Hill, Harbour Town and TPC Sawgrass. He's been a staple on the first page of leader boards at the tour's toughest courses.
Most Likely To Disappoint: Ian Poulter ($9,200 DraftKings | $10,600 FanDuel)
The recent results for Poulter are certainly encouraging, coming off a T-3 at the Charles Schwab Challenge and a T-30 at the PGA Championship. However, I worry about his lack of distance off the tee here. I also worry about his reliance on the short game, having lost strokes off the tee in seven consecutive events and on approach in eight of his last 10.
Pick To Win: Brooks Koepka ($11,100 DraftKings | $12,100 FanDuel)
Fresh off his runner-up finish at the PGA Championship, Koepka will look to use his length to tackle Congaree this week. He's been excellent with the driver this year and continues to make strides in the short game. The list of real contenders this week seems short, and Koepka is right at the top.
High Upside: Garrick Higgo ($9,000 DraftKings | $10,200 FanDuel)
The 22-year-old South African has been making noise on the European Tour. He's won twice on that circuit in his past three starts, wins that are the equivalent of winning the Euro Tour's version of the Puerto Rico and Puntacana events. He made the cut at the PGA Championship, finishing T-64.
Safest Option: Alex Noren ($8,900 DraftKings | $10,300 FanDuel)
It's been a consistent stretch of golf for Noren since the Honda Classic. In his seven starts since, he has made every cut and earned five top-25 finishes during that span. He's notoriously a great short-game player, but per the RickRunGood.com golf database, he's gained strokes off-the-tee in three straight starts. That's encouraging for another good week from Noren.
Most Likely To Disappoint: Kevin Kisner ($8,700 DraftKings |$9,800 FanDuel)
Kisner's driving distance rank (174th this season) could be a problem, he'll be hitting long clubs into nearly every green. Outside of that, he's losing strokes on approach and around the green, so there's little hope that the rest of his game can provide a crutch.
Pick To Win: Lucas Glover ($8,600 DraftKings | $9,900 FanDuel)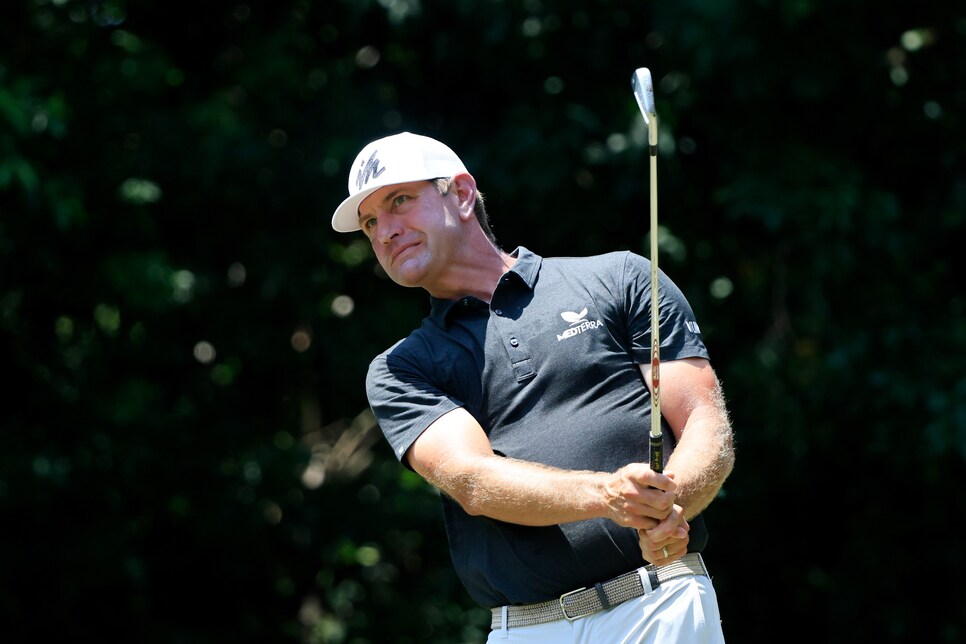 Glover is one of the few players who we know has played Congaree before. His built-in course knowledge might come in handy, but his putter might be the real key to success. Per the RickRunGood.com golf database, Glover has gained strokes putting in six of his past eight measured events. He had lost strokes putting in each of his previous eight starts, so clearly he's found something that is working right now.
High Upside: David Lipsky ($7,400 DraftKings | $8,500 FanDuel)
Lipsky has been working hard on the Korn Ferry Tour this season, but get used to seeing him on the PGA Tour. In 28 starts on the Korn Ferry, he has a win and three more runner-up finishes. In a field that resembles a Korn Ferry Tour event, Lipsky should be right at home.
Safest Option: Vincent Whaley ($7,700 DraftKings | $9,200 FanDuel)
The streak continues for Whaley! He now has 10 consecutive cuts made, which is the fourth-longest active streak on the PGA Tour. More than just making cuts, he has finished T-36 or better in his past nine starts.
Most Likely To Disappoint: JT Poston ($7,600 DraftKings | $8,800 FanDuel)
Poston is one of the best putters on the PGA Tour, currently ranked eighth in SG/putting. The problem is that he ranks 141st off the tee, 181st on approach and 154 around the green. That's scary enough, but then you realize that he is wild with the driving (164th) and he's not even long (65th)! A very unusual stat profile that terrifies me.
Pick To Win: Peter Uihlein ($7,300 DraftKings | $8,400 FanDuel)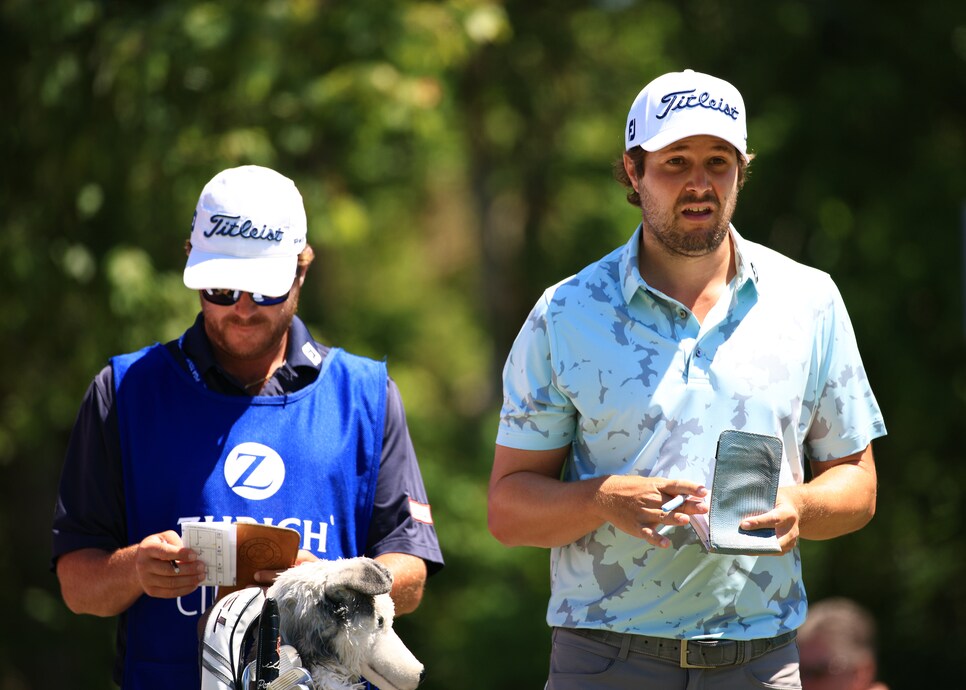 Uihlein continues to split time between the PGA Tour and the Korn Ferry Tour with decent success across both. He won on the KFT just six starts ago and has earned another top 10 since. He's missed the cut in his past two PGA Tour events, but this will be the weakest field he's played in on the big circuit this year.
High Upside: John Pak ($6,900 DraftKings | $7,700 FanDuel)
Safest Option: Michael Gligic ($6,500 DraftKings | $7,000 FanDuel)
We are in the $6,000 range of a very weak field, there are no safe options! With that being said, Gligic has proven to be somewhat consistent over the past year. He's made the cut in three of his past four starts and popped to a T-4 in Puntacana. His one strength, in this field, is his driving distance which should help on this massive course.
Most Likely To Disappoint: J.B. Holmes ($6,700 DraftKings |$7,300 FanDuel)
Holmes is a household name who is known for hitting it far, which might entice some owners to roster him. That's concerning for a golfer who has failed to make the weekend in five of his past six starts. He's giving away strokes in nearly every category and even being ranked 32nd in driving distance isn't enough to make him a positive off-the-tee player.
Pick To Win: Hank Lebioda ($6,900 DraftKings | $8,200 FanDuel)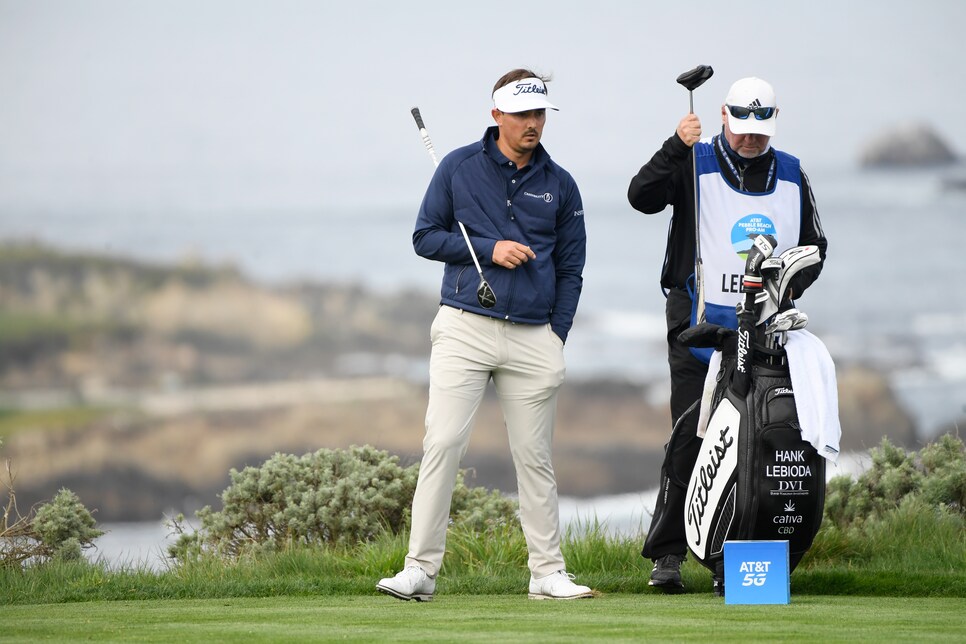 Lebioda enters this week on a three-event stretch of making the cut. More than that, two of those finishes have been top 20s—a T-13 at the Valspar Championship and a T-17 at the Byron Nelson. He's one of the best approach players in this range, and that's always a dangerous skill-set to have.