The Loop
Overheard in the 2018 Players Championship gallery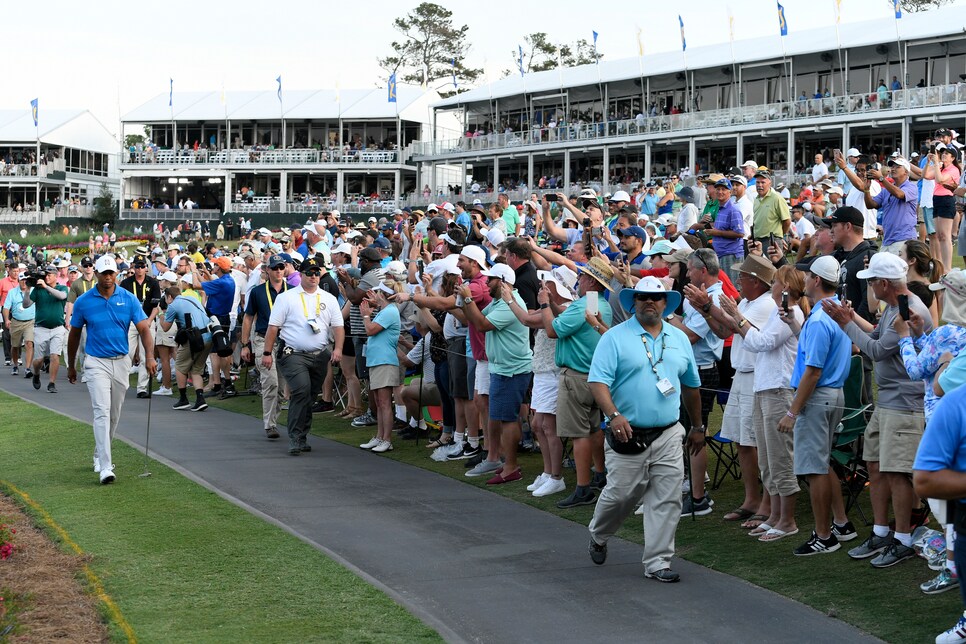 PONTE VEDRA BEACH, Fla. — A little Florida sun and some afternoon beverages at the Players Championship makes for some great chatter when following just about any group. Throw in a Tiger-Phil (and Rickie) pairing and the banter was as lively as ever.. Wednesday's practice round had its share of moments as well, a really dark one in particular. By the way, have you heard about Phil's shirt? Here's the best things overheard in the gallery so far at the Players.
"Phil!! Phil, the old girls love you Phil! Give us a smile Phil!" – A middle-aged woman on Wednesday hoping for Mickelson's… autograph? Not sure, but super discriminatory to all the young girls that love Phil too.
"Yoo, Phil! Dig the long sleeves!" – A teenage fan that was being way too kind on Thursday.
"That shirt's just so Phil, I keep defending it because it's gotta be the most comfortable shirt he's ever worn… It better be." – A 17-year-old bro bro-ing out to his bros over Phil's shirt with a beer in his hand. The fake I.D. game is very strong at the Players this week, by the way.
Fan to Marshall on 14th tee Thursday: "When is Shinnecock anyway?"
Marshall: "Oh, Father's day." – Bingo, 1-for-2, that's a .500 batting average people.
F- in PGA Tour field-size class
Man No. 1, referring to Phil as he struggled to make double bogey at the 14th on Thursday: "He's T-74 out of what? 80 players?
Man No. 2: "No, I think there's 100 here this week." – Nitpicking here, but come on guys, this ain't the Masters.
"Get they ass Tiger!!" – Tiger superfan after Mickelson pushed his drive into bunker down the left side at No. 14. Ok, then.
"If they ever shank one, someone is gonna be lucky to be alive." – Man referring to how packed in the gallery was watching the Tiger, Phil and Rickie group.
"It's a terrible choice of apparel. It looks like he's going fishing." – Woman to her husband right of the 10th fairway upon seeing Mickelson's latest long-sleeve shirt on Friday. Somehow this was the most vicious of burns I've heard so far. Just getting straight to the point.
And he's got some thick lettuce too
"Duuude, Phil's mitts are so silky, so silky." – College-aged fan off 10 green who has clearly played hockey at some point in his life referring to a Mickelson flop shot.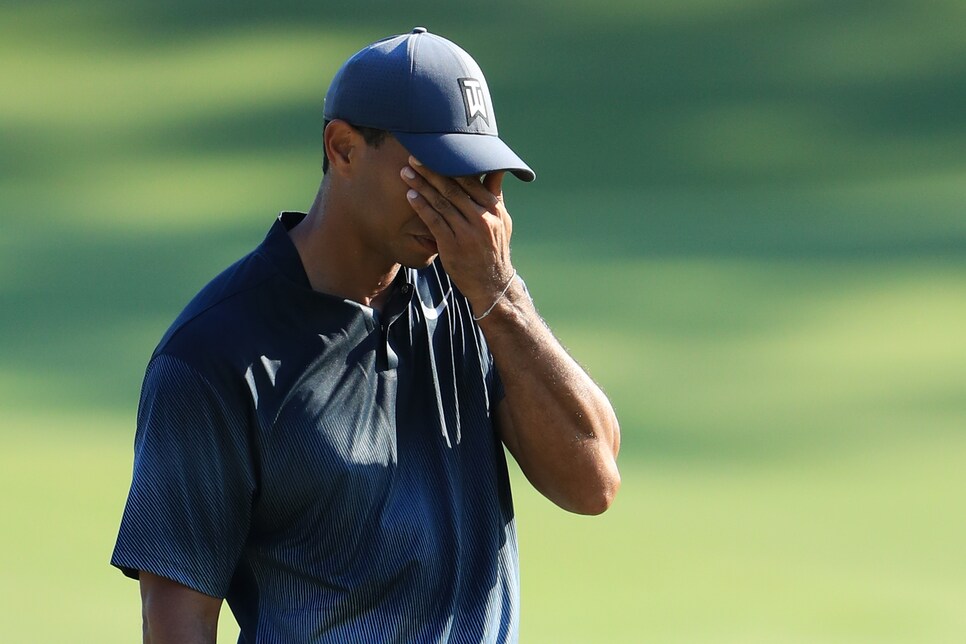 "Back in the day you might have made that OLD MAN." – Ironically, an older dude in the bleachers on 17 yelling at Tiger after he missed his birdie putt. If 42 is old, we're all in trouble.
"When I die, well, this account is gonna go to my kids….. Stock market can't keep going like this." – Elderly man to his elderly buddy on the 17th during Wednesday's practice round. In case you're wondering, no, I have not slept since I heard this.