The Loop
Players Championship 2018: People freaked out (again) over Phil Mickelson's button down shirt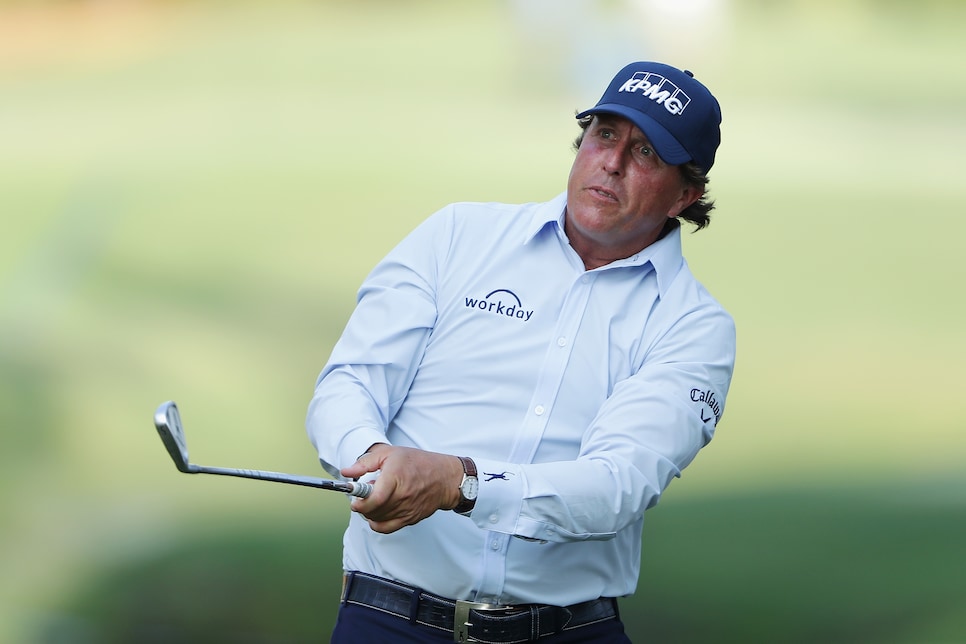 After following Phil Mickelson on Thursday at the Players Championship, I left more impressed than ever with his patience with the fans, because the man was heckled into oblivion over his much-maligned long-sleeve shirt. Each jab was met with a typical Mickelson nod, smile and thumbs up. Luckily for Phil, he isn't on social media, because his thumb would have frozen stiff from thumbs-upping all the haters doubling as "Project Runway" judges on Twitter.
Much like when he wore it at the Masters, Mickelson's Mizzen+Main button-down dress shirt generated a ton of buzz, so much so that it was basically all he was asked about after a brutal first-round 79 at TPC Sawgrass. Like he did all day with the fans, Mickelson was able to make light of it:
"This stuff is stretchy. You don't even know it's on," said Mickelson. "It's very comfortable. So I actually really like it. I think nobody does kind of slightly overweight middle aged guy better than me, and this says exactly who I am. I don't know what to say. I'm really happy with it. I think you shouldn't knock Mizzen+Main until you try Mizzen+Main. It's the best stuff out there."
You gotta love Phil. He sounds convincing enough to give these shirts a try, although it doesn't sound like he's going to convert anyone on Twitter. Here were some of the better reactions of the day:
Ruthless stuff. Just wait until Phil goes low on Friday and everyone changes their tune and these things start flying off the racks.