The Loop
Get ready to see Phil Mickelson wearing a lot more of those ridiculous dress shirts on the golf course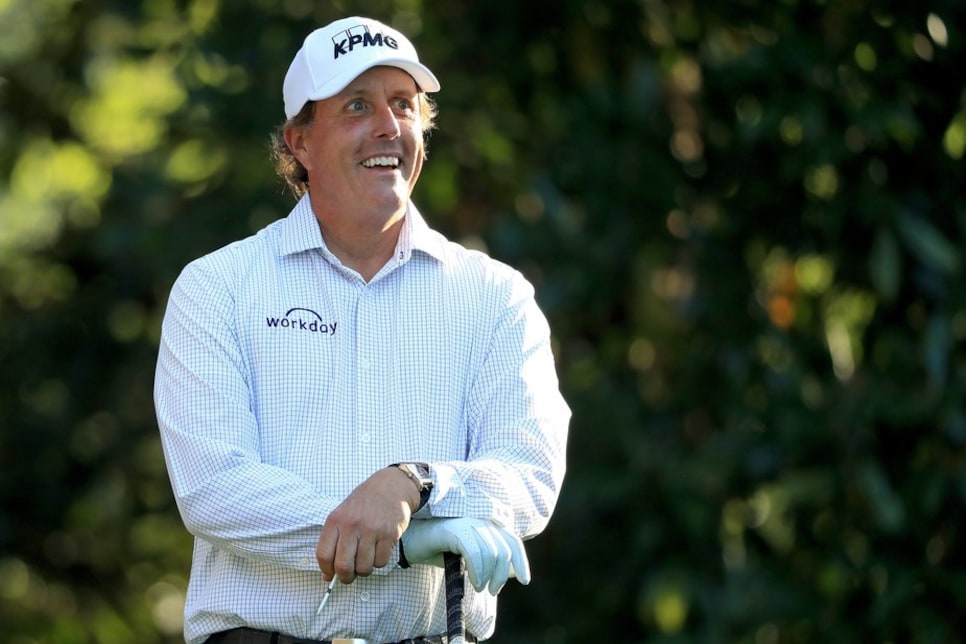 Remember when Phil Mickelson showed up to a Masters practice round rocking a checkered, button-down dress shirt? Well, apparently, it wasn't because Phil's polos had gotten lost in transit. On Thursday, menswear brand Mizzen+Main announced a partnership with the five-time major champ that will have Mickelson looking more formal at future tournaments.
"I was waiting to find the perfect apparel partner that allowed me to move from the board room to the golf course," Mickelson says in a press release. Of course you were, Phil. Of course you were.
As part of the deal, Mickelson now owns a stake in the company. He will begin wearing Mizzen+Main at this week's Players Championship, and we're guessing Mizzen+Main are pretty pumped about their guy's Thursday-Friday pairing with Tiger Woods.
"A big part of why I'm so thrilled to partner with them is I know all my endorsement partners and the thousands of professionals that work at those companies will love this shirt for their day to day too," added Mickelson, a man who once used a binder clip to get his hat to fit better at the British Open. "These dress shirts not only look incredible but are so comfortable and versatile I can actually play golf in them. It's remarkable to have a dress shirt I can wear from a meeting to the course. The game has changed."
Whatever you say, Phil. We just hope those bad boys come in short sleeves. It's going to be pretty toasty in Ponte Vedra Beach this week.