Majors
Open Championship 2022: R&A to allow LIV golfers to compete at St. Andrews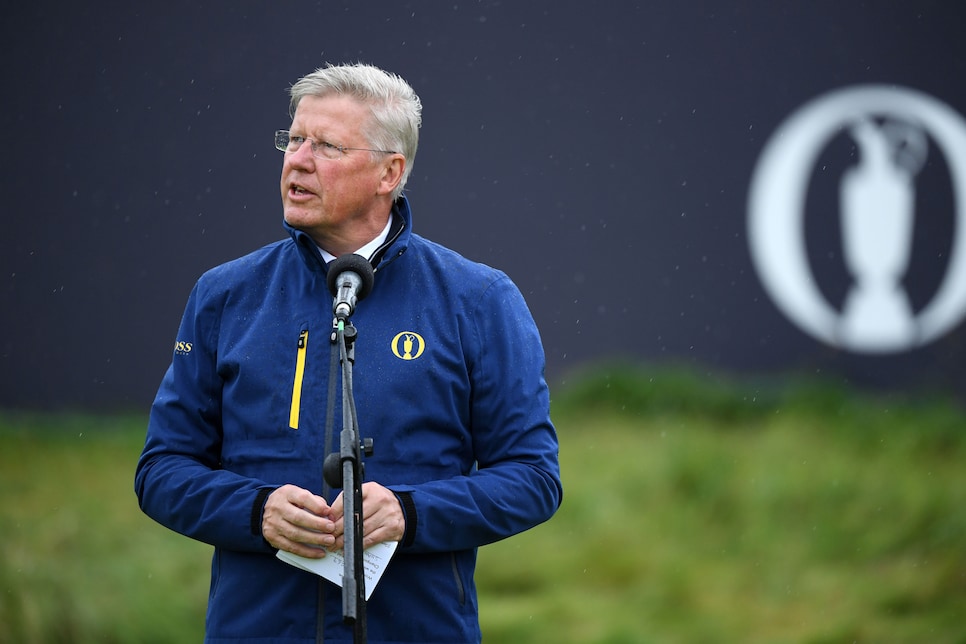 Four weeks ahead of the staging of The 150th Open Championship, the R&A announced that it will not restrict any players who have previously earned spots from competing at St. Andrews. The decision allows golfers who participated in the inaugural LIV Golf Invitational event last month outside London or those who play in next week's LIV event in Portland, Ore., to still play in the final men's major championship of 2022 if exempt or they've qualified, even if those players have been or will be suspended from playing PGA Tour events.
"The Open is golf's original championship and since it was first played in 1860, openness has been fundamental to its ethos and unique appeal," R&A CEO Martin Slumbers said in a statement released on Wednesday.
"Players who are exempt or have earned a place through qualifying for The 150th Open in accordance with the entry terms and conditions will be able to compete in the Championship at St Andrews. We are focused on staging a world class championship in July and celebrating this truly historic occasion for golf. We will invest the proceeds of The Open, as we always do, for the benefit of golf which reflects our purpose to ensure that the sport is thriving 50 years from now."
The R&A's decision follows that of the USGA, which similarly announced prior to the playing of last week's U.S. Open at The Country Club that it would not restrict any players who had previously qualified for the championship. Among the notable players the R&A decision impacts is Phil Mickelson, the 2013 Open champion; Dustin Johnson, who qualified by virtue of a top-10 finish in the 2021 Open; and Lee Westwood, Sergio Garcia and Ian Poulter, who all are exempt having played in the 2021 Ryder Cup.
Whether the R&A's decision signals a long-term stance regarding players who have been suspended by the PGA Tour from competing in future Open Championships is unclear. How the governing bodies of the major championships react to the rise of LIV Golf is a key question for many in terms of the size of the threat LIV Golf poses on the professional game. The PGA Tour has announced that any member who competes in a LIV Golf event will be suspended from competing in PGA Tour events.
USGA CEO Mike Whan, while allowing LIV golfers suspended by the PGA Tour to compete at last week's U.S. Open, said that in the future that position could change. "Could you envision a day where it would be harder for some folks doing different things to get into a U.S. Open? I could," Whan said. "Will that be true? I don't know, but I can definitely foresee that day."
PGA of America CEO Seth Waugh has indicated previously that players who lose their PGA Tour membership would also lose their PGA of America membership and thus be unable to compete in the PGA Championship. Augusta National has taken no specific stance on the matter.
The 150th Open takes place July 14-17. Collin Morikawa is the defending champion.