The Loop
Ohio State unveil heavy metal alternates for Saturday's Penn State showdown
Following in the footsteps of Florida, which unveiled a set of full-gator get-ups for its matchup with Texas A&M a few weeks back, THE Ohio State University is set to pluck its own ridiculous alternate off the rack for this weekend's Big Ten brouhaha with Penn State. Taking their traditional pewter accents and turning them up to eleven, the Buckeyes have stitched together a menacing monotone look that might just give them the edge they need to topple the second-ranked team in the nation come Saturday afternoon. Check them out below: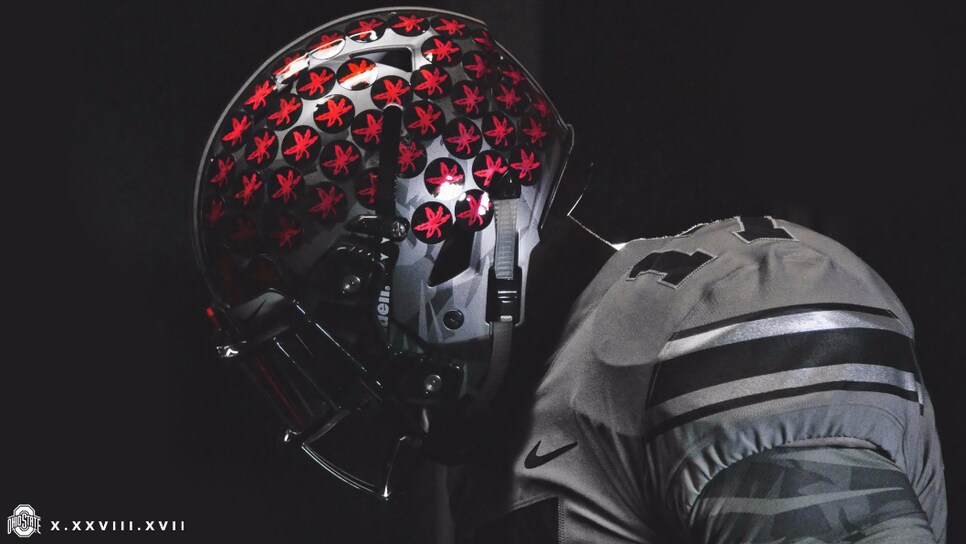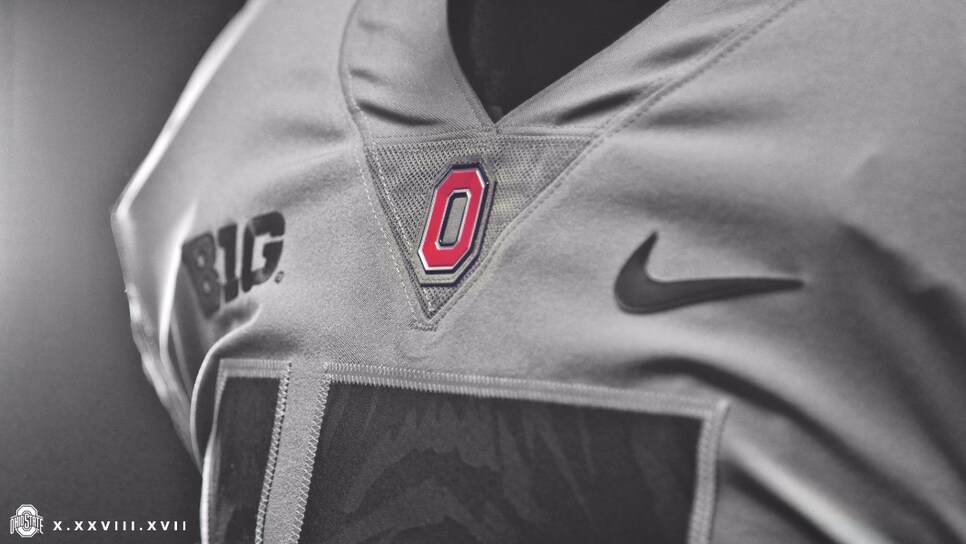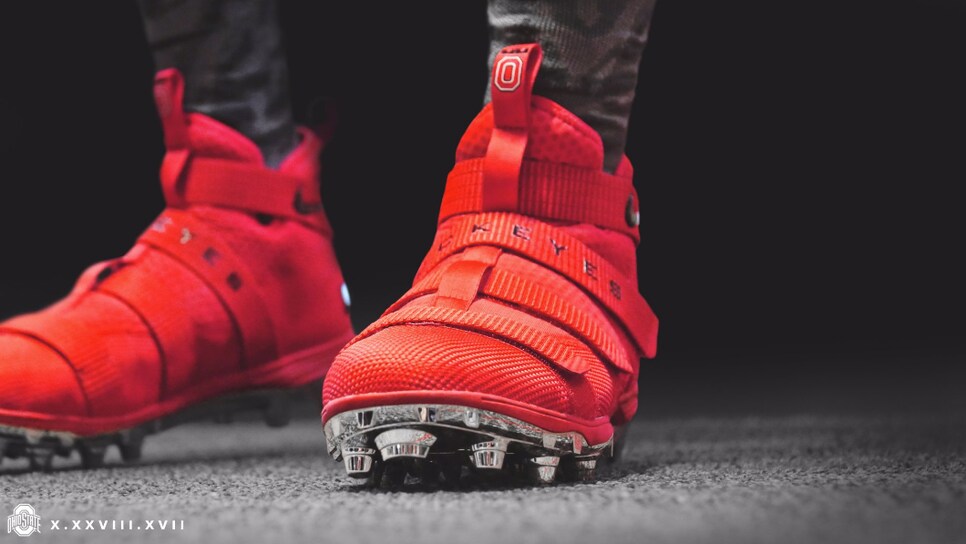 Reportedly a riff on the team's "Land of Wolves" motto, the gray Nike uniforms are complemented by bold Lebron-designed cleats, a Sith-approved helmet sticker update, and subtle wolf-camo patterning, presumably all the better for hunting Saquon Barkley with, my dear.
Rumor has it Penn State attempted to block Ohio State from donning the gray alternates on account of them being too similar to its navy scheme, but something tells us there's an ulterior motive here as well:
The last time Ohio State wore an alternate uniform? November 5, 2016 versus Nebraska. The final score? Buckeyes 62, Cornhuskers 3.