The Loop
Nothing to see here, just a rugby player snapping his dislocated knee back into place and reentering the game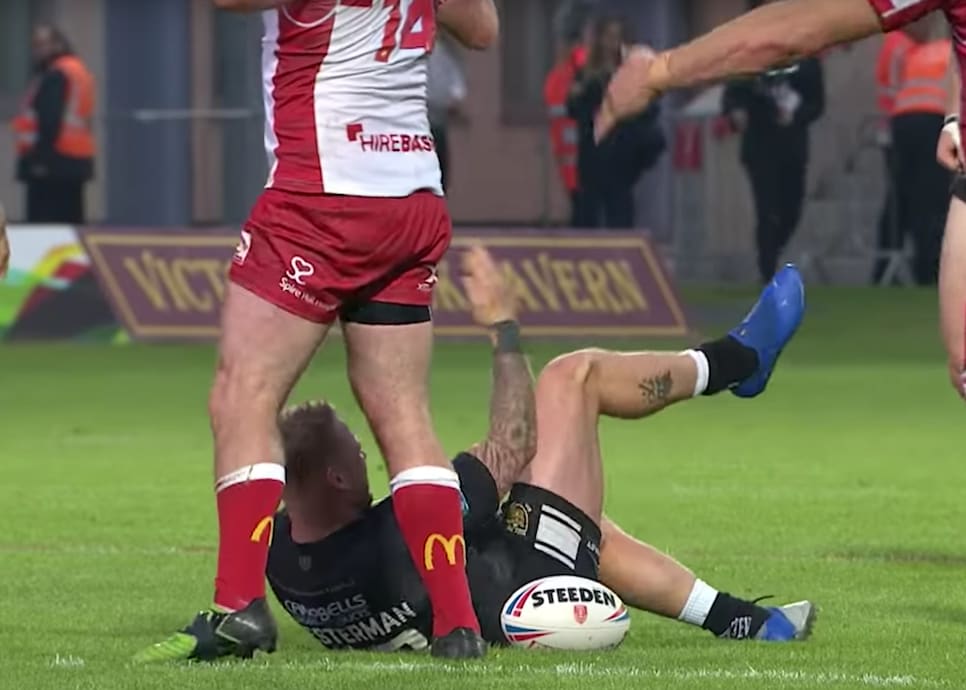 In the pantheon of tough-guy sports, it's golf, rugby...kidding, kidding, kidding. It's just rugby—colloquially known as Football, But Actually Suicidal—and everything else. In fact, if Monty Python's "it's just a flesh wound" bit was a sport, that sport would be rugby, a fact emphasized by this LITERALLY INSANE video of Hull FC's Joe Westerman slapping his dislocated kneecap back into place before trotting back into the game un-phased. If injury stuff gets you squeamish, this is the part where you should look away.
Here's what Westerman had to say about the injury, which would mentally and physically sideline us from anything but limping over to the fridge for a fresh ice pack and another beer.
I looked at my leg and saw my knee cap on the side and I felt like I had to just smack it back in. It wasn't really an excruciating pain. It freaked me out more than anything because it looked so weird. I expect to be training next week and I can't really see myself missing our next game against St Helens next Friday.
In other news, Giancarlo Stanton—who has already missed 69 games this season in a sport where HE DOESN'T EVEN HAVE TO PLAY DEFENSE—is back on the IL after tweaking his right PCL sliding into third. These two stories are entirely unrelated.