Shoe news
Why a weight-lifting and trail-running footwear brand is making a push in golf
*All products featured on Golf Digest are independently selected by our editors. However, when you buy something through our retail links, we may earn an affiliate commission.*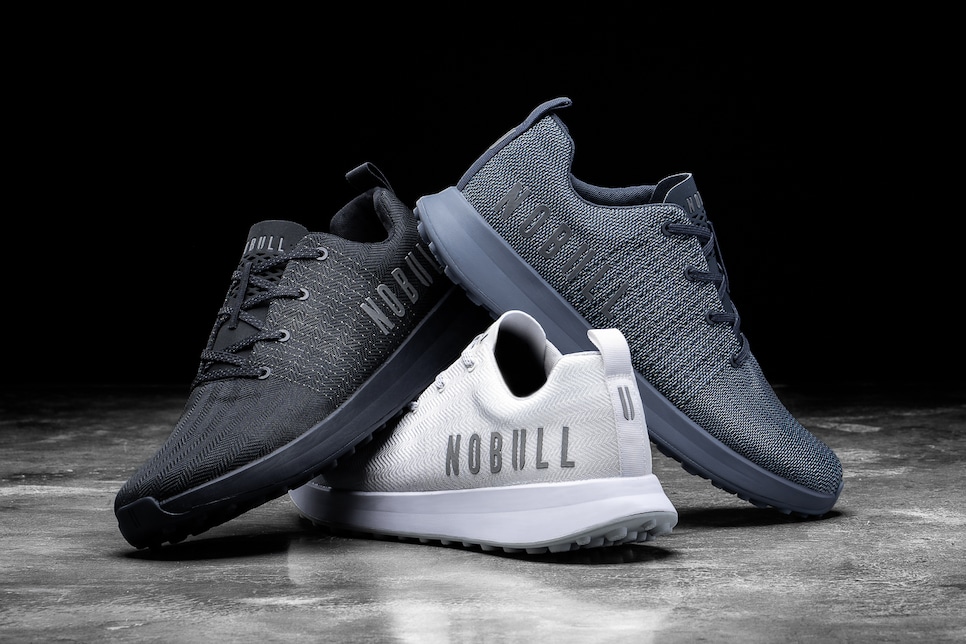 Training footwear brand NOBULL recently launched a stylish golf shoe that's weather-ready, durable and selling out fast. NOBULL is popular in the weight-training community and known for making quality training shoes without frills. With the recent golf boom, the brand noticed that many customers were wearing the shoes on the golf course and decided to design a shoe for golf. They released the MATRYX golf shoe in three colorways—white, black and blue—with more expected to come later this year.
RELATED: The best men's golf shoes of 2021 and The best women's golf shoes of 2021
NOBULL athlete Scott Stallings began wearing the brand's hat and training shoes on tour earlier this year and debuted the brand's golf shoe this summer.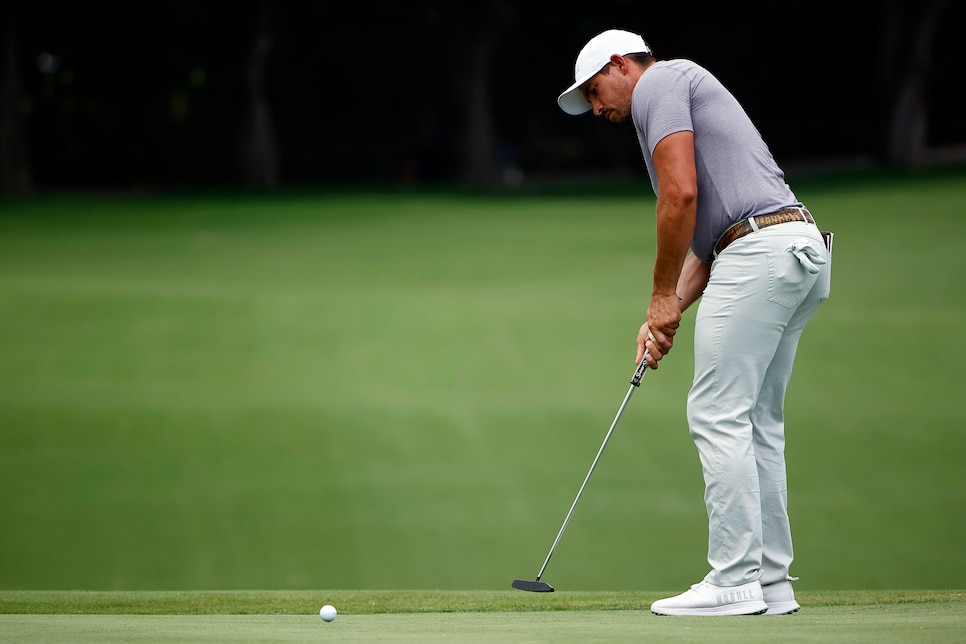 Available in men's and women's sizing, NOBULL's MATRYX golf shoe ($179) is made with a water-resistant material woven from synthetic fibers. The upper material is the same the brand uses in its trail runner shoe with abrasion-resistant properties, a ton of durability and a breathable feel.
The woven construction is designed to add support at the sides of the foot and flexibility to the forefoot for a comfortable-yet-secure feel during the golf swing. The rubber outsole and lug pattern offers a ton of traction but can be worn off the course.
Similar to the brand's training line, the shoe has a stylish seamless design, a cushioned EVA midsole, comfortable collar padding and a breathable, perforated microfiber tongue. It also comes with two pairs of reflective laces.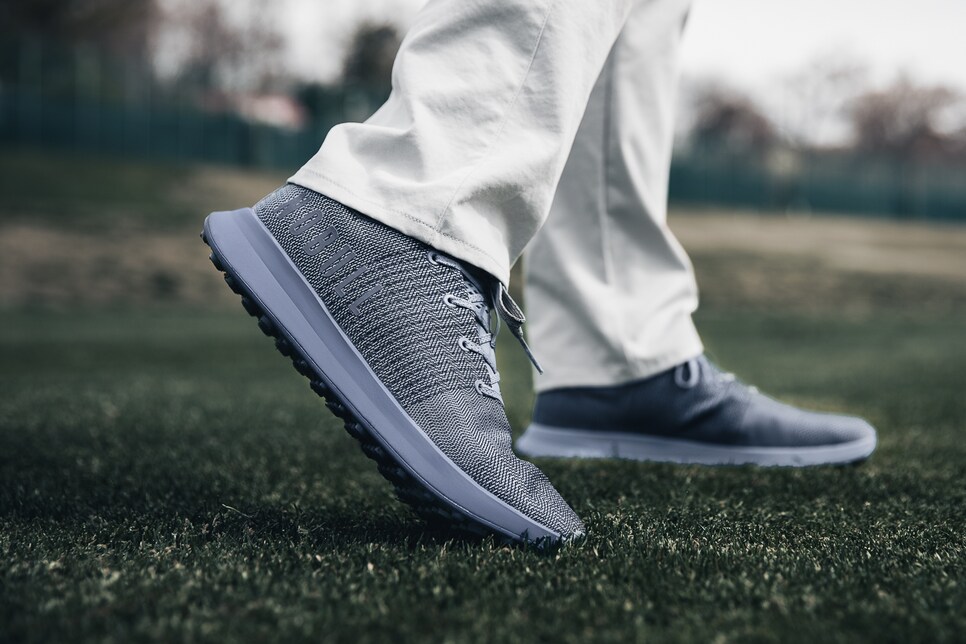 "With our straightforward design approach, we were able to incorporate the elements of training that are core to the NOBULL brand with the functionality needed to perform on the golf course," a representative for NOBULL said. "Our goal is for NOBULL Golf to adhere to the polish of the sport, while still being laced with grit."
The brand has also teased more to come in its golf offerings, with hats and apparel expected soon.