Summer Style
6 lululemon golf pieces to brighten up your look this summer
*In partnership with lululemon. All products featured on Golf Digest are independently selected by our editors. However, when you buy something through our retail links, we may earn an affiliate commission.*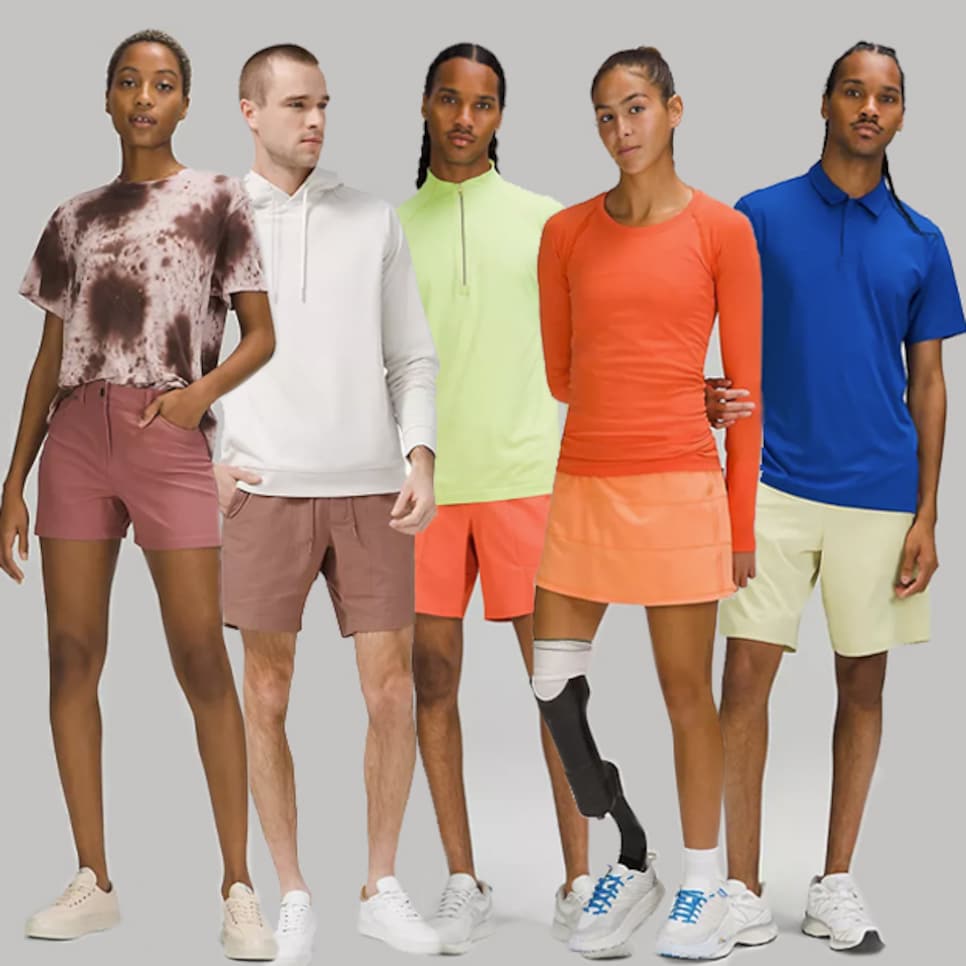 If you head to your local golf course right now, chances are you will see a lot of navy, solid white tops and a few pops of red or green here and there. Golfers tend to lean toward primary colors, and we get it. It's easy to purchase apparel you know will match everything and look great on the course. Sure, you should wear what makes you feel comfortable and powerful—but why not try some new colors this summer? Adding a bright golf shirt or bold pair of shorts to your outfit rotation is a great way to energize your look. The key to balancing bold colors or patterns is to pair it with solid pieces in similar color families and keep accessories simple. Whether your closet is full of navy and white or you are the type of golfer that loves to wear bring colors and patterns to the course, here are some fun pieces to brighten up your look this summer.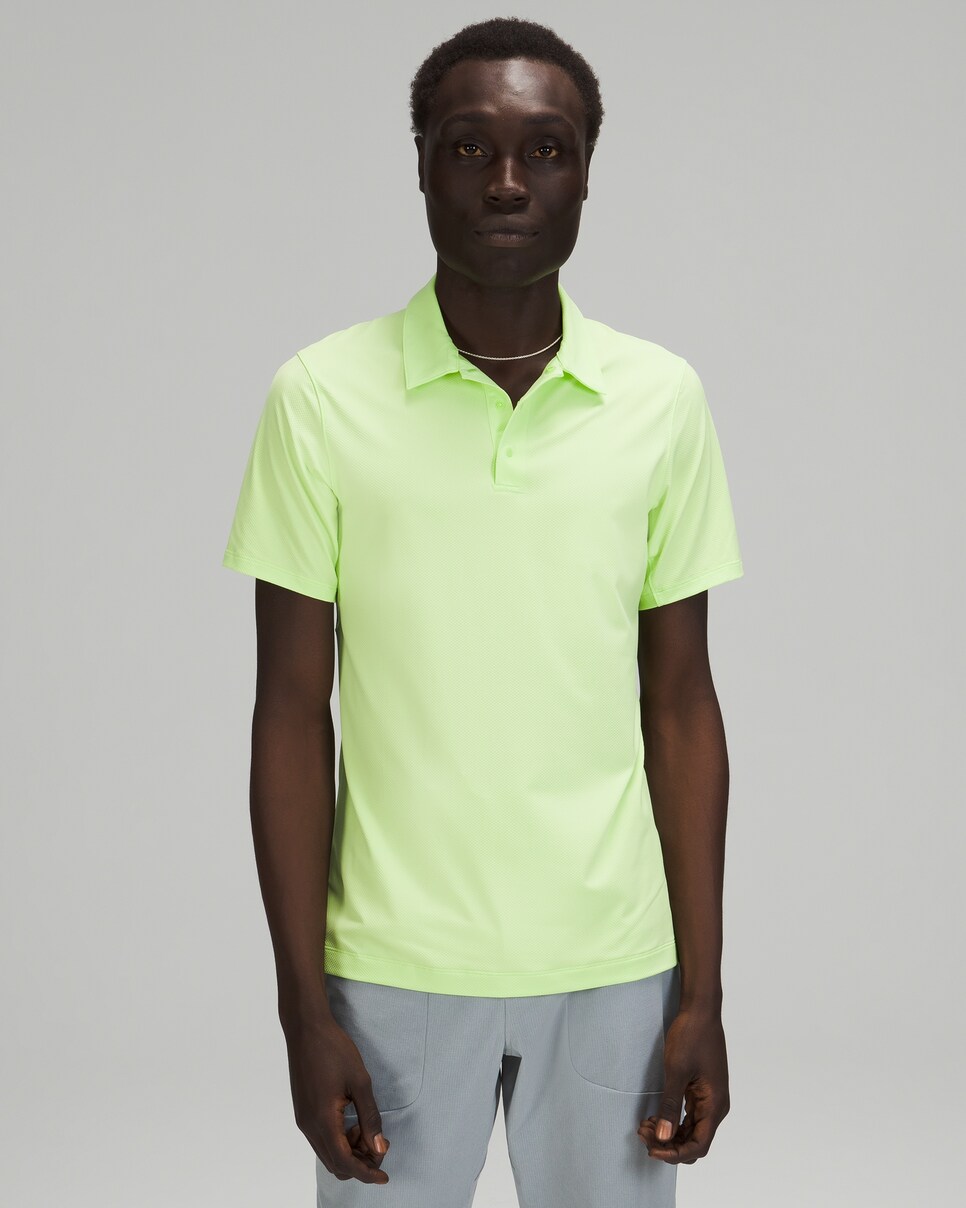 Snap Front Performance Short Sleeve Polo Shirt
This polo falls into the "neon" category of colors but is finished with a greenish tone that tames the color so that it's easy to match with. Pair it with gray or navy shorts for a bright and balanced summer ensemble—or wear it under a dark jacket or vest for an excellent pop of color to give a little more personality to a layered look.
More to consider: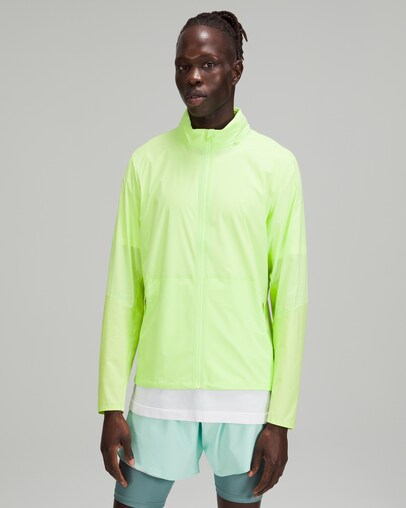 Active Jacket
Take your training outdoors. This lightweight, water-repellent jacket is packed with functional details that let you hit the ground running. DWR-treated Glyde fabric is water-repellent and wind-resistant.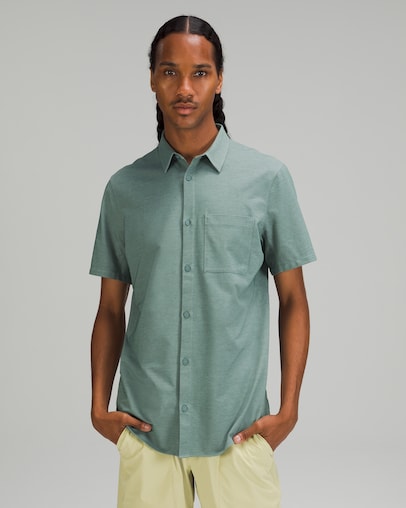 Commission Short Sleeve Shirt
Inspired by everyday adventure, this easy-care and classic-fit shirt is made for all-day comfort.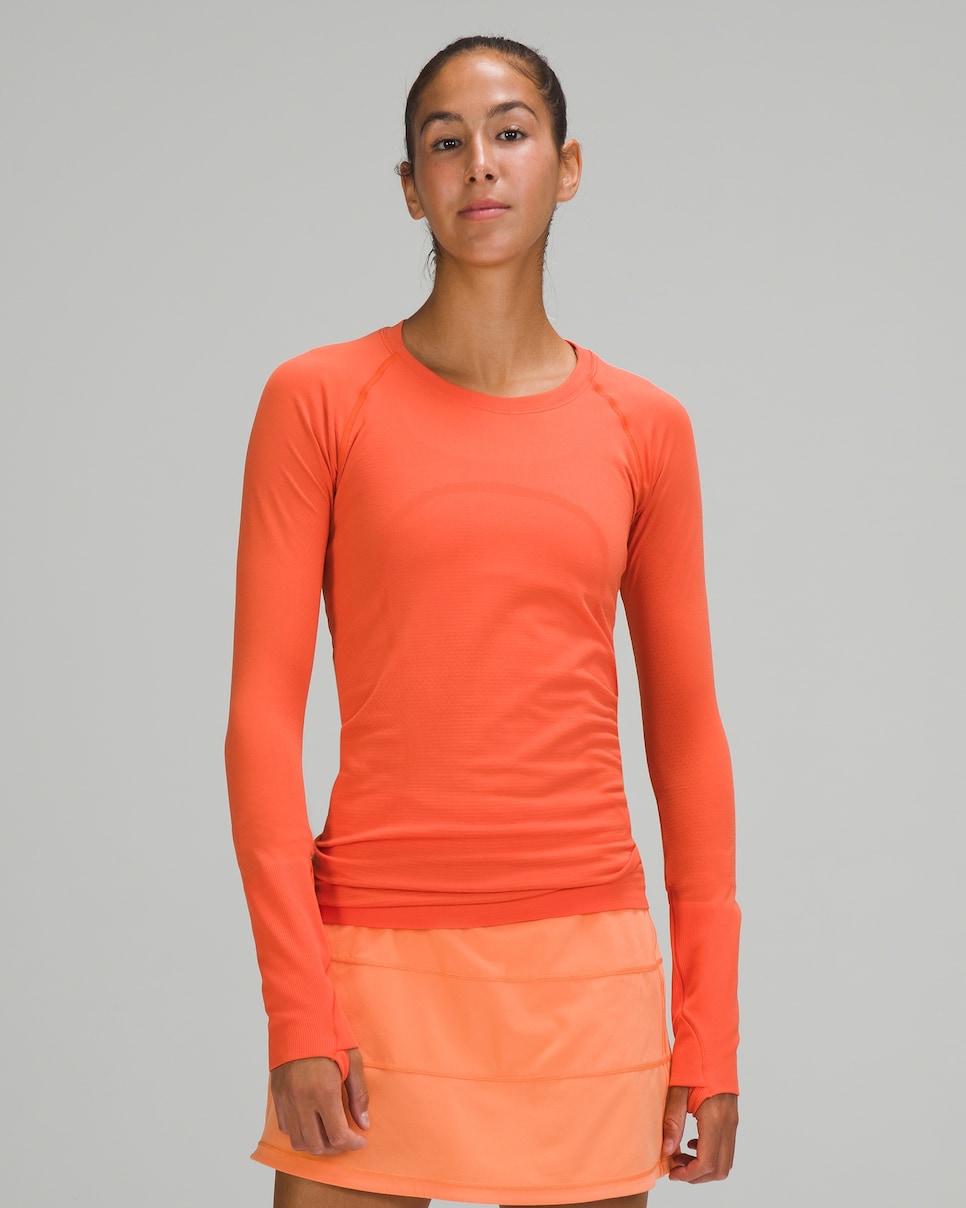 Swiftly Tech Long Sleeve Shirt 2.0 (Coral)
This seamless long sleeve is a versatile piece that will give a summery feel to any outfit. We love how it is paired here with a lighter orange golf skirt, but it would also look great with white, light blue or navy bottoms. It's got a comfortable seamless construction, super lightweight feel and is made with a stretchy-yet-shape-retaining material that's great for workouts and lounging, too.
More to consider: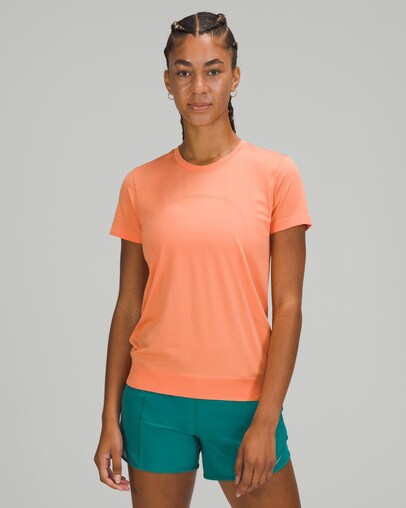 Swiftly Breathe Short Sleeve Shirt
We designed this anti-stink short-sleeve layer with running (and sweating) in mind.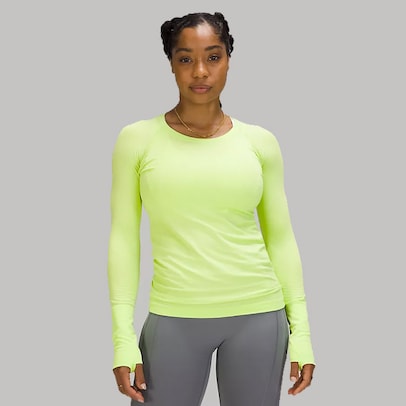 Swiftly Tech Long Sleeve Shirt 2.0
Go ahead, get sweaty. The Swiftly Tech 2.0 collection, powered by seamless construction, are the ultimate tops for running and training.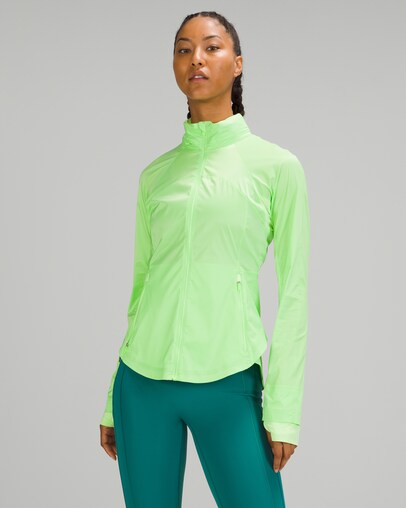 Goal Smasher Jacket
Smash your goals in this lightweight run jacket. With stretch panels, plenty of pockets, and a hood that packs away when the skies are clear, it's made to move with you on every route.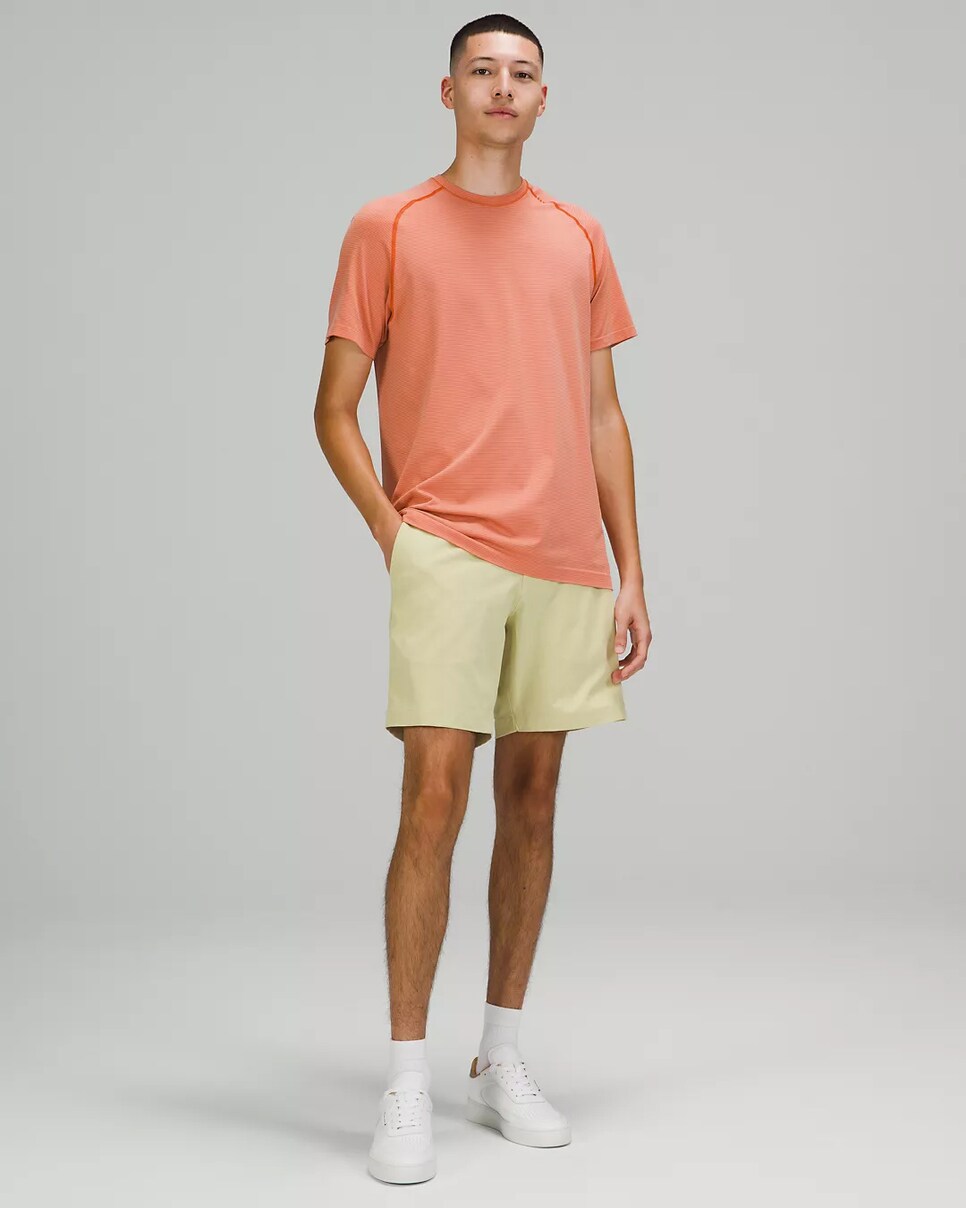 Commission Short Ventlight
With the same construction as the fan-favorite lululemon Commission golf short, these bright bottoms are made with the brand's Ventlight fabric that is naturally breathable with four-way stretch and quick-dry properties. It comes in a 7- or 9-inch length, and the dew green color options is a subtle way to add color without going too bright.
More to consider: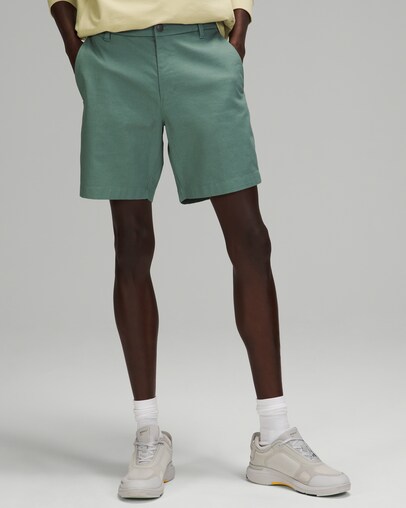 Commission Short 7"
Inspired by chinos, these classic-fit shorts are made for all-day comfort.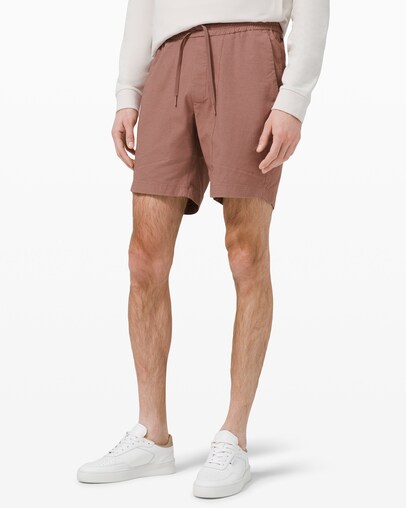 Bowline Short 8"
These casual shorts are made for long-weekend vibes any day of the week.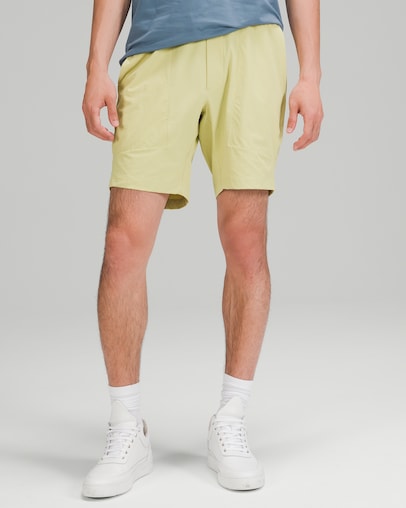 Bowline Short 8" Stretch Ripstop
These casual shorts are made for long-weekend vibes any day of the week.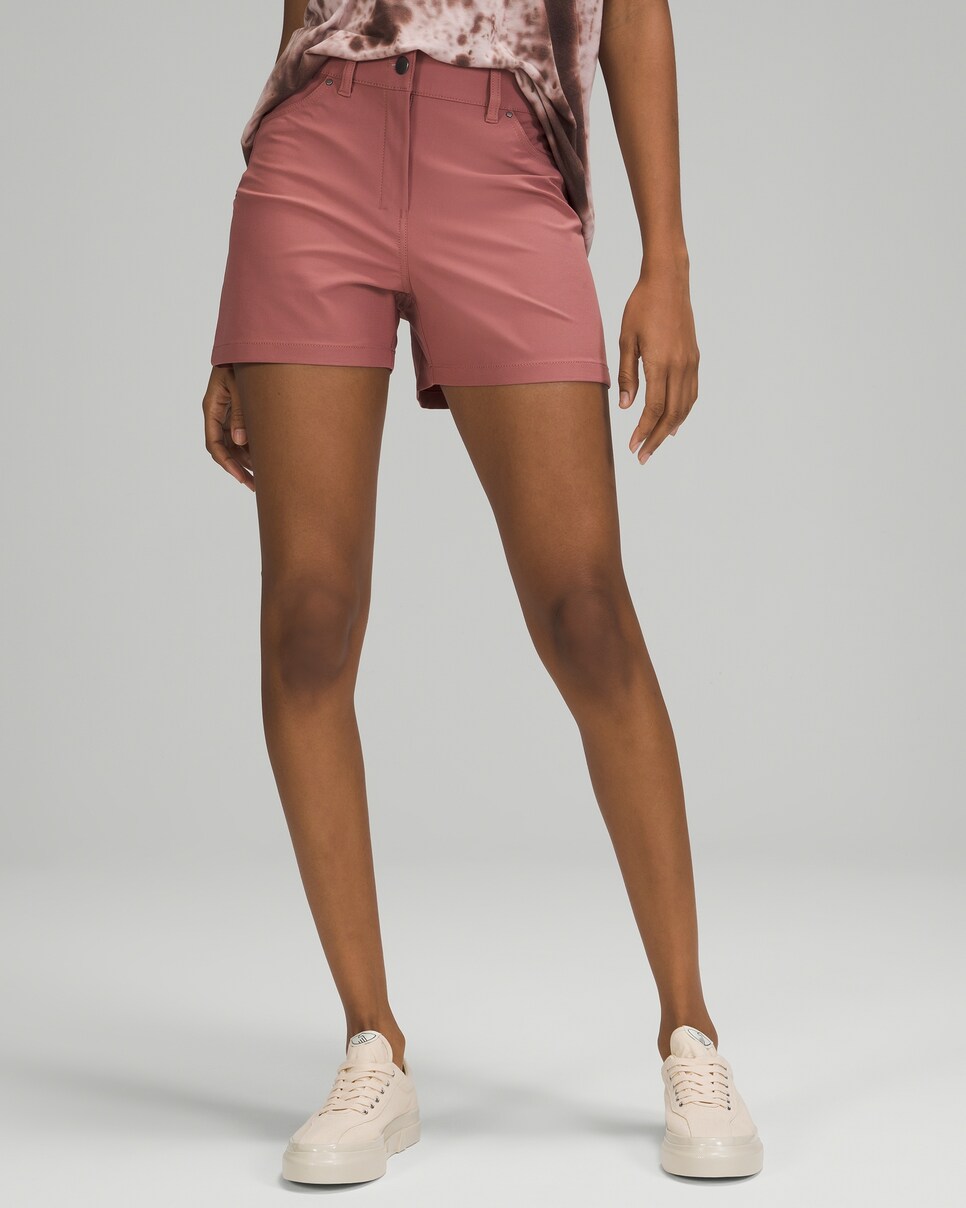 City Sleek 5 Pocket High-Rise Short 4"
New for women, these high-rise shorts are great for golf. Similar to the popular women's City Sleek pants that are made with shape-retaining fabrics, a ton of stretch and are wrinkle-resistant to always look fresh. This pink colorway is both fun and versatile—a tough combination to find. You can go extra bold and pair it with a colorful top and bright accessories or style it more classically with a simple white polo and golf shoes for two strong, golf-ready looks.
More to consider: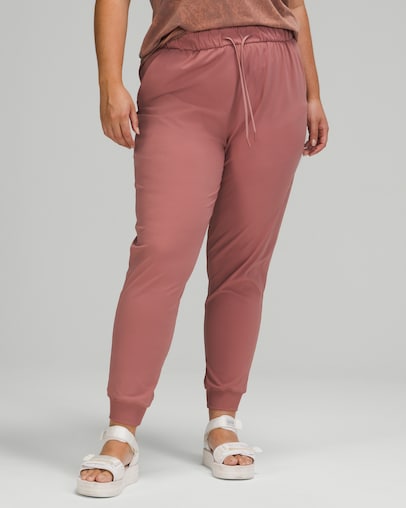 Stretch High-Rise Jogger *Full Length
When life gets busy, these versatile, relaxed-fitting joggers keep up when you're on the go.
Stretch High Rise Short 3.5"
When life gets busy, these versatile, relaxed-fitting shorts keep up.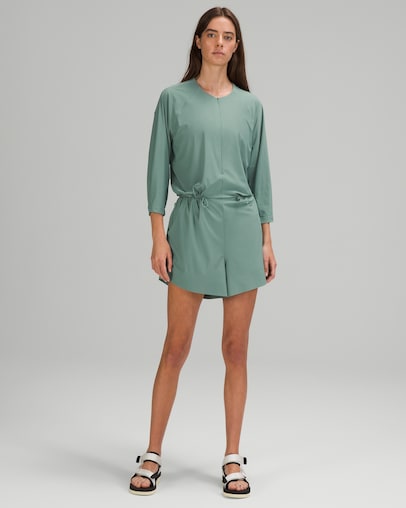 High Neck UVP Zippered Romper
Keep covered from sun up to sun down in this lightweight, UV-protective romper with a zipper up the front and three-quarter length sleeves.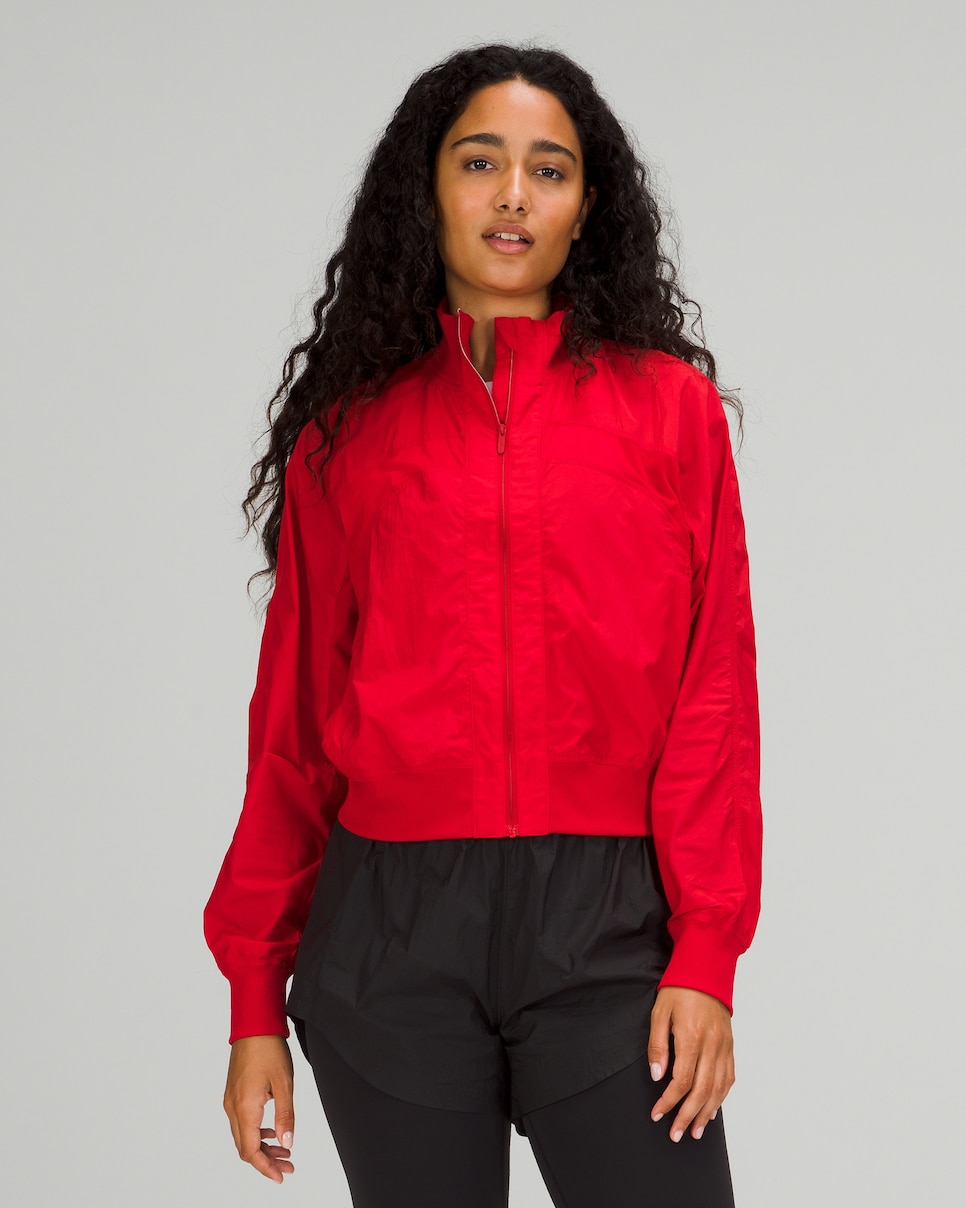 Serve It Jacket
A statement-making jacket is a great way to liven up a simpler wardrobe or enhance a colorful one. This red full-zip has mesh panels to keep you cool and a high collar for a little extra coverage from the elements when you need. It's got a relaxed fit that falls at about the hip—which makes it great for layering—while elastic at the hem and wrists create a secure fit through the golf swing.
More to consider: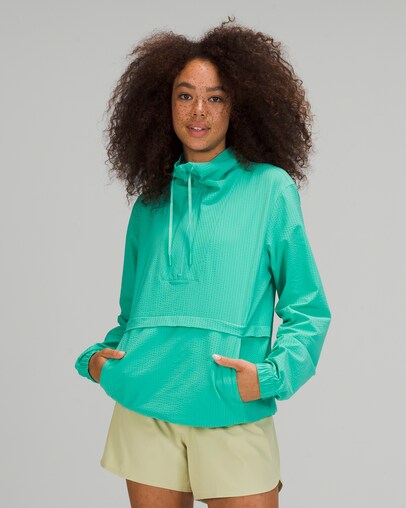 Pack Light Pullover
Take the long way home in this lightweight half zip. It offers UV protection during sun-soaked strolls, and transforms into a backpack for easy carrying in transit.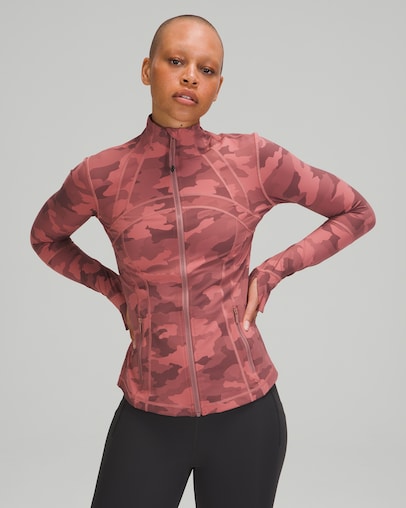 Define Jacket
Whether you're up for adventure or ready for down time, feel empowered in this lightweight, technical jacket that contours your body for a perfect, do-anything fit.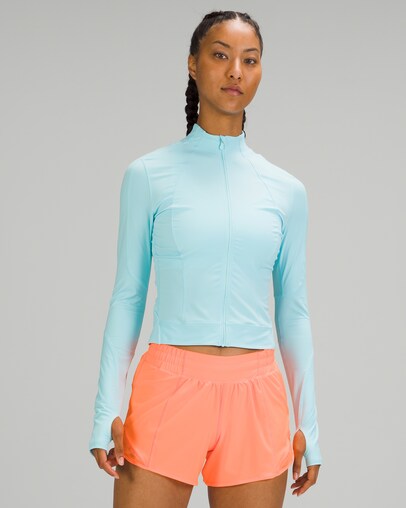 Final Mile Jacket
From the first few steps to the final mile, keep your mind on your run in this lightweight, technical jacket.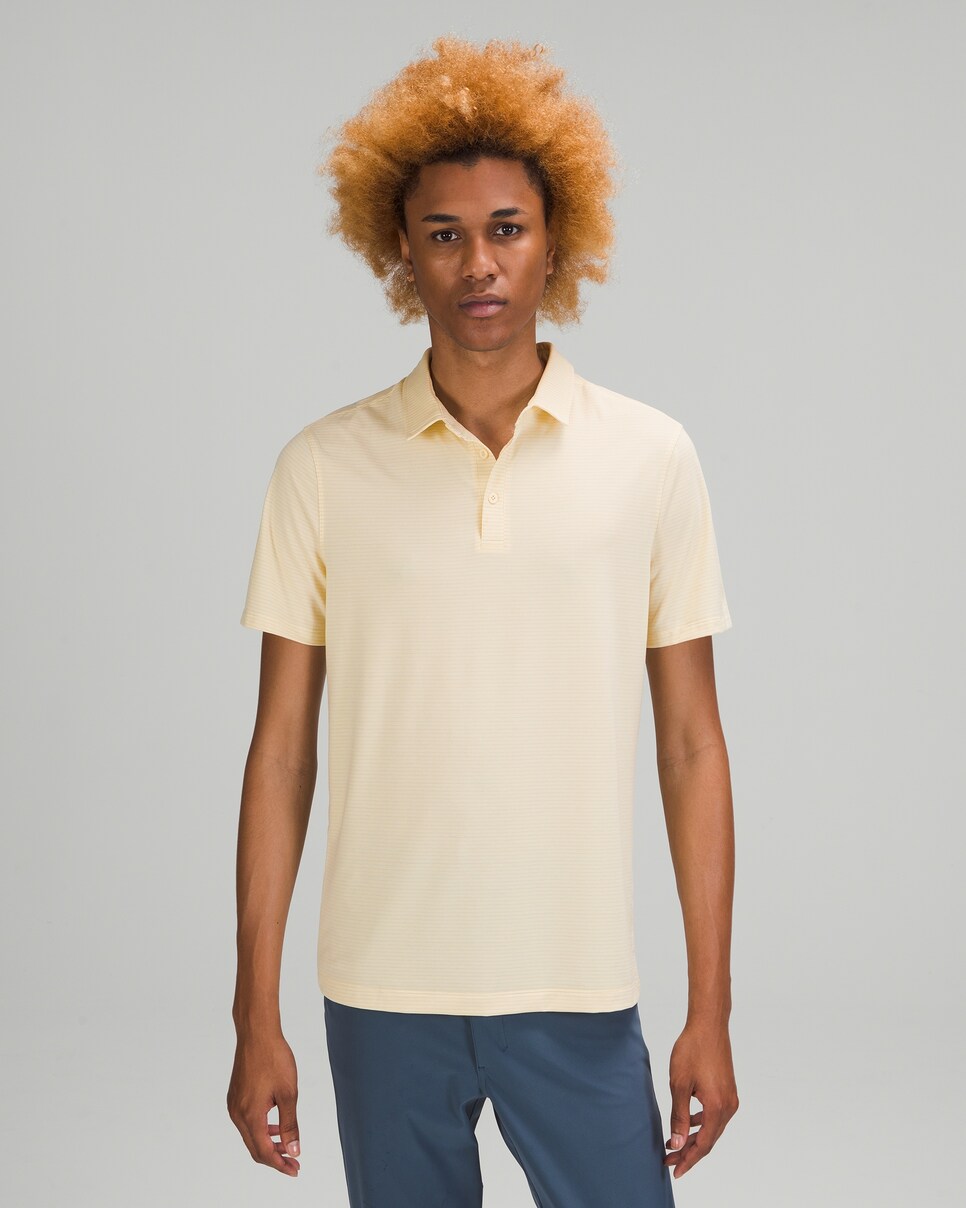 Evolution Short Sleeve Polo Shirt
To dip your toe into new colors on the golf course this summer, try yellow out. This soft yellow golf shirt has a micro-stripped pattern for an upscale-yet-refreshing look. Wear it Arnold Palmer style with navy pants or pair it with gray or light blue bottoms for a bright and athletic color pairing.
More to consider: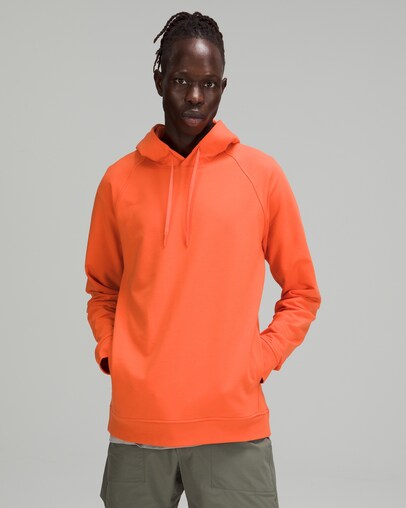 City Sweat Pullover Hoodie French Terry
Everyone needs a good hoodie. Soft, naturally breathable fabric makes this one just that much better.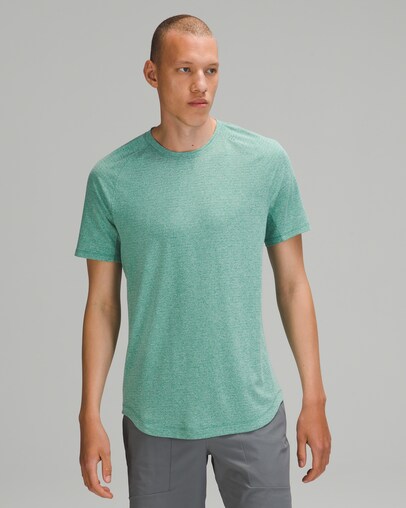 Drysense Short Sleeve Shirt
Go ahead, sweat. This training top, powered by our anti-stink technology, won't cling and feels good against sweaty skin.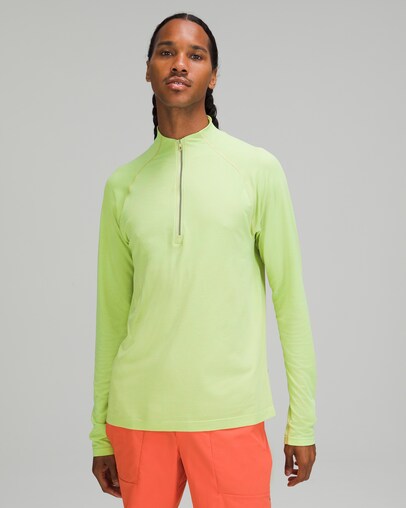 Metal Vent Tech 1/2 Zip 2.0
The ultimate technical training half zip—built to perform sweat after sweat.