Apparel
Nike's Jordan golf shoes pay homage to Michael Jordan and the Chicago Bulls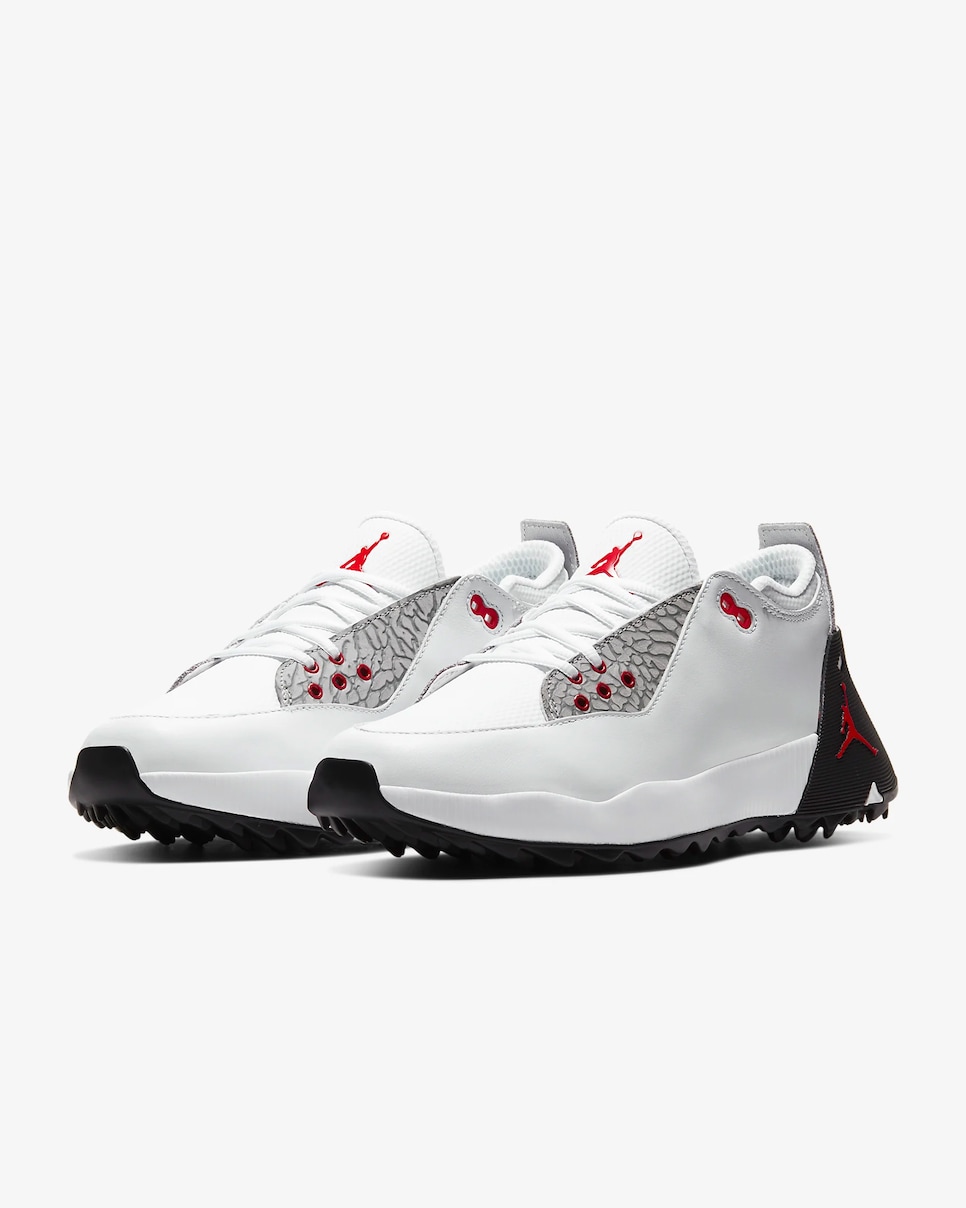 The spikeless version of Michael Jordan's golf shoe, the Nike Golf Jordan ADG, has been a hit for the brand since it was released a year ago. Nike has since added two new versions of the ADG before coming out with the Jordan ADG 2 golf shoe last month. Similar to the original ADG, the ADG 2 golf shoe pulls inspiration from previous models in the Jordan family.
Both share design elements with the 1988 Air Jordan 3 high-top shoes on which the iconic Jumpman logo and cement gray elephant print first appeared. MJ wore the sneaker during the 1987-'88 NBA season. Designer Tinker Hatfield originally developed the elephant print at MJ's request, and the motif has continued to carry the Jordan collection since.
Related: The Best Golf Shoes of 2020
*All products featured on Golf Digest are independently selected by our editors. However, when you buy something through our retail links, we may earn an affiliate commission.
Design-wise, MJ's ADG also heavily resembles Nike's fashion-forward Jordan Trunner NXT running shoe in which the midsole extends slightly behind the shoe creating a unique jagged heel effect. The heel fin is said to create a more stable feel through the golf swing. The primarily leather golf shoe has mesh ventilations strategically placed to enhance breathability without letting the elements in. A full-length sleeve wraps the foot for a secure fit and foam cushioning adds comfort. Jumpman branding can be found on the tongue, heel and insole.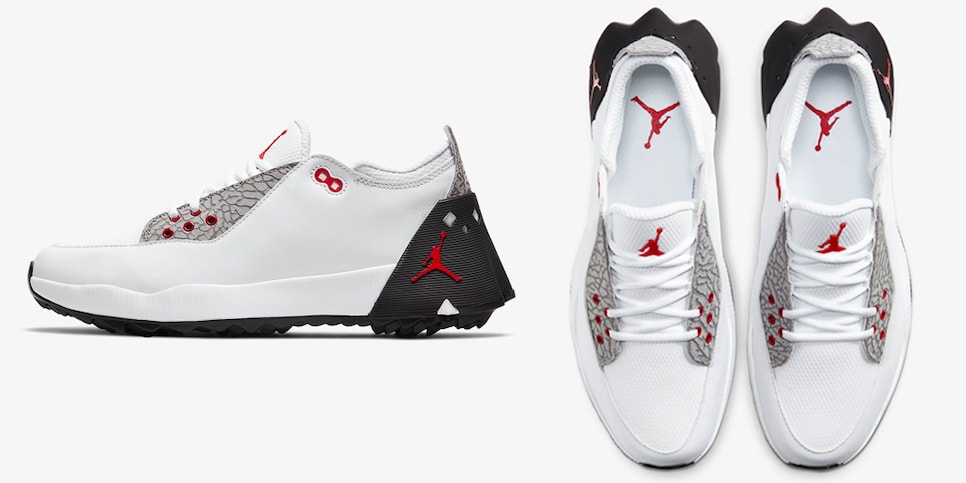 The Nike Golf Jordan ADG 2 spikeless golf shoe launched in two colorways, black and white, paying homage to the original Air Jordan sneaker that launched in the 1980s in a Chicago Bulls' red, black and white color palette. With MJ at the wheel, the high top shoe became wildly popular for Nike and has been remixed countless times for on and off the court.
The shoe entered the golf realm when Keegan Bradley started wearing the style in 2015. Nike released the Jordan Flight Runner 2 in 2015, though it was more of a running/golf hybrid. A few months later, the brand released the Air Jordan 5, which featured a much more hoops-inspired design. Nike continued to drop Jordan iterations, though all have featured spikes, until now.