Roll Tide
Masters 2022: Nick Saban showed up to Augusta National on Sunday to study Justin Thomas' warm-up like an opposing defense
Augusta National certainly isn't short on tradition. In fact, from the Crow's Nest to the sport coats to the dairy products, one might even say they reached maximum tradition capacity. Don't tell that to Nick Saban, though, who appears dead set on making his presence another one, darkening the doorway of Augusta National for a second straight Masters Sunday to watch Crimson Tide alum Justin Thomas vie for the green jacket.
As if there wasn't enough pressure already, amirite? Just imagine trying to keep your nerves in check on Masters Sunday only to look up and see this face studying you like he studies Auburn's defense on Saturdays.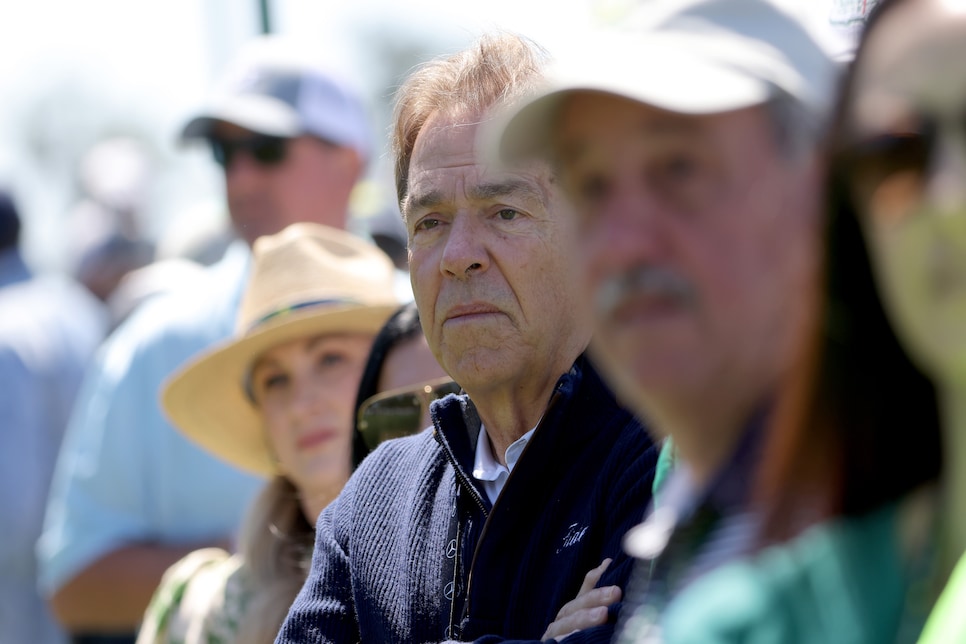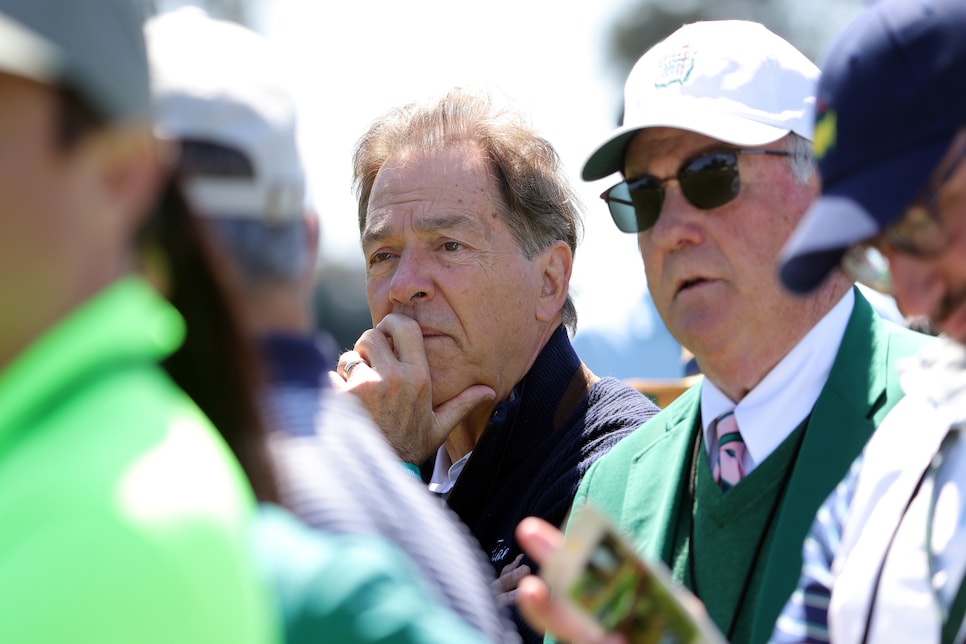 That's enough to turn even the most hardened vet's knees into Twizzlers. Here's hoping JT keeps his cool, however, because at -1 heading into his final round, he's officially "in this thing." Sure, it might take a minor miracle, but with Coach Saban pulling a couple strings upstairs (or perhaps downstairs), anything is possible.