Drop the Beat
The NHL is returning to ESPN and, more importantly, so is the NHL-on-ESPN theme
There was big news in the sports business world on Wednesday when the NHL and ESPN, estranged since 2004, made their reconcilliation official, announcing a new seven-year broadcast deal. The new partnership will see hot hockey action back on ABC and ESPN (as well as OTT platforms like ESPN+ and Hulu) as early as this fall, but pucks fans still had one burning question: Would the iconic NHL-on-ESPN theme be returning as well?
That's a big 10-4, folks.
This is absolutely excellent news for the cranky sports nostalgists among us, especially those who long for the days when the Red Wings were still the Red Wings and the Buffalo Sabres looked like this . . .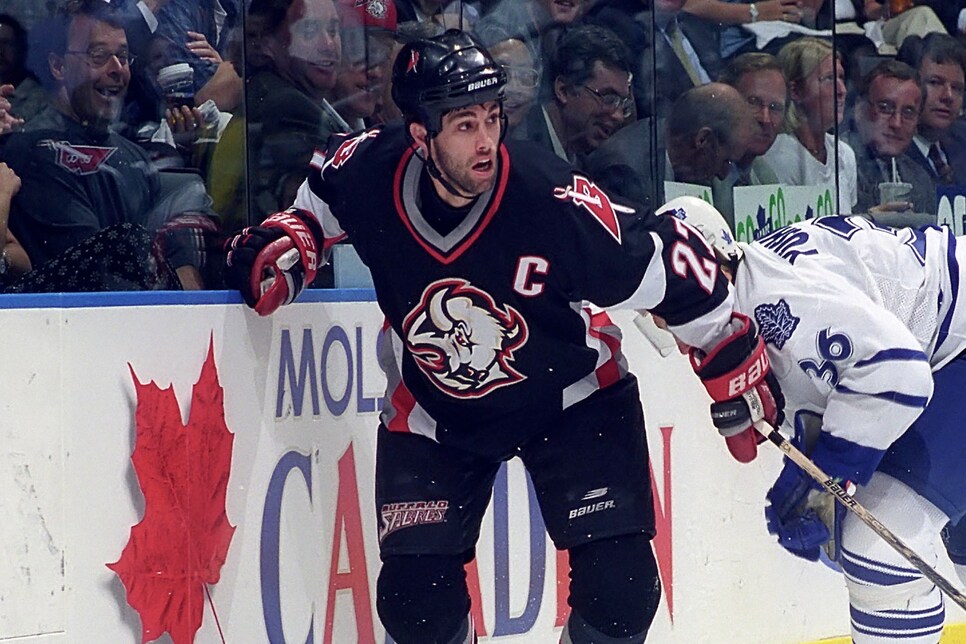 Now all we have to do is get NBC and "Roundball Rock" back in the NBA mix and sports broadcasting will have entered a new (old) golden age of musical accompaniment. Don't cut those cords just yet, kiddos.