Fallen Angel
Mets broadcasters slaying Angel Hernandez over terrible call that benefitted the Mets is A+ television
Say what you want about the New York Mets. Call them lovable losers or just plain pathetic. With a few brief exceptions over the years, they've pretty much earned it. There is one thing in baseball the Mets are actually the best at, however, and that thing is broadcasting. Between play-by-play announcer Gary Cohen and the color duo of Ron Darling and Keith Hernandez (both tapped by the likes Fox and MLB Network for national broadcasts in recent years), SNY's Mets coverage is exemplary night-in, night-out, even if the baseball isn't.
Which brings us to Wednesday night.
With the Mets hitting the skids, losing five of their last six games and watching their NL East lead shrink to just a game and a half, they faced off against the lowly Marlins in what felt like a must-win game. Win and maybe you right the ship. Lose and that skid becomes a spiral. Up 5-3 in the bottom of the ninth with no outs and closer Trevor May working a full count, the Mets got the break they needed, when beloved umpire Angel Hernandez called this pitch an emphatic strike three, all but sealing the game.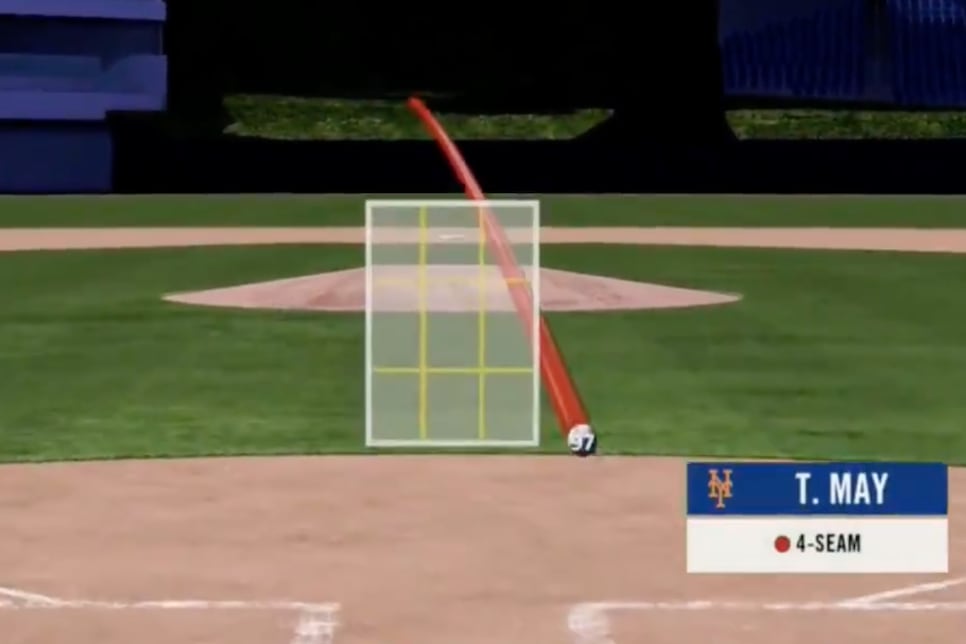 You would expect Cohen and Darling to be ecstatic about the rare bit of good fortune for the Mets, but instead they laid into Hernandez like they were born and raised in Miami.
"It's on the outside corner! Anderson protests and you can understand why." Cohen says. "The ball appeared to be maybe low and outside, but Angel Hernandez rings him up and that's the first out of the ninth."
"Well," Daling chimes in, clearly disgusted on behalf of the pitchers' union. "It's not an official game until Angel plays a big part in it."
"Angel? Devil?" Cohen continues. "That's a tough one to call, wow."
You just don't get objectivity like this anywhere else, folks. What was the last time some play-by-play patsy killed an ump for a call that went in their teams' favor? It just doesn't happen. But that's why the SNY boys are the best. Fair and balanced, as the old slogan goes … well, unless your name is Angel Hernandez.