Go Gary Go
Mets announcer Gary Cohen lambasting the MLB's bogus replay system is high-quality ranting
"These are the ones that just make you tear whatever hair you have left out." --New York Mets play-by-play man Gary Cohen describing a replay review from Tuesday night's Mets-Orioles game at Camden Yards.
Here's the thing - Cohen's quote could be used in literally any replay situation in any sport, or at least 98-percent of them. Two percent of the time, it's absolutely worth it to get the call right, especially in late-game situations when the outcome is truly hanging in the balance. The rest of the time, it clogs up the game, it pisses the viewer off, and it's often STILL WRONG ANYWAY, at least in the MLB's case this season.
That's what Cohen was getting at on Tuesday night, when he lambasted the MLB's embarrassing replay system in the bottom of the first inning in Baltimore. Now, granted, this was a bang-bang play, but most people could clearly see by the second, third, fourth, and 19th replays that it was an out at first base. Even after what feels like hours of nonsensicalness with the umpires and the headphones and acting like they are curing cancer, they still get it wrong:
Again, this was actually a pretty close call, but Cohen's larger point is absolutely correct - what is the point of replaying plays for three-to-five minutes and still getting the call wrong, which seems to be the trend this 2021 MLB season? They are so afraid to make these umps look bad that they are ultimately staying with the call on the field. If that's going to be the case, get rid of replay and go back to the tie goes to the runner days. I promise you people would rather that than these doofuses standing their with a headset on, staring into space and getting the call wrong anyway.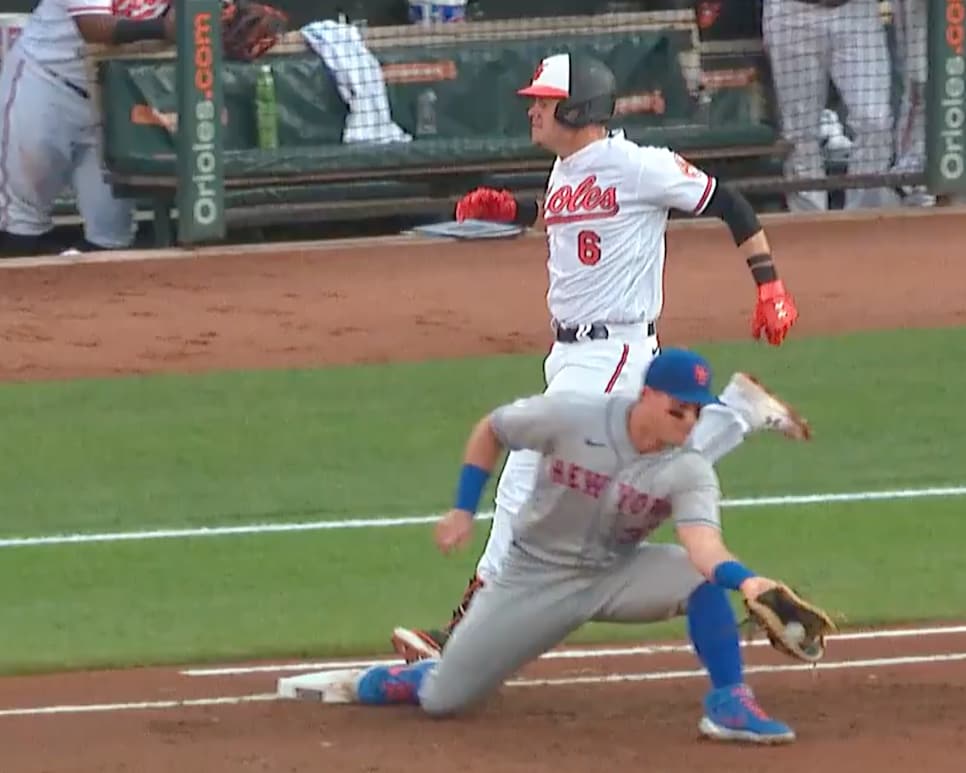 From that angle, it sure looks like an out, but that is sort of assuming the bottom of his foot isn't touching the bag. Fine, stick with the call then. But everyone with a brain at home can go through that mental conversation in a span of 10 seconds, and it takes multiple people in some war room over two minutes to do the same. And they're being paid to do it. It's wild stuff.
Cohen probably should have saved the rant for a more blatantly blown call, but if you've got hate in your heart let it out, we say.