Equipment
New Ping PLD3 mallet will feature a unique finish with every individual putter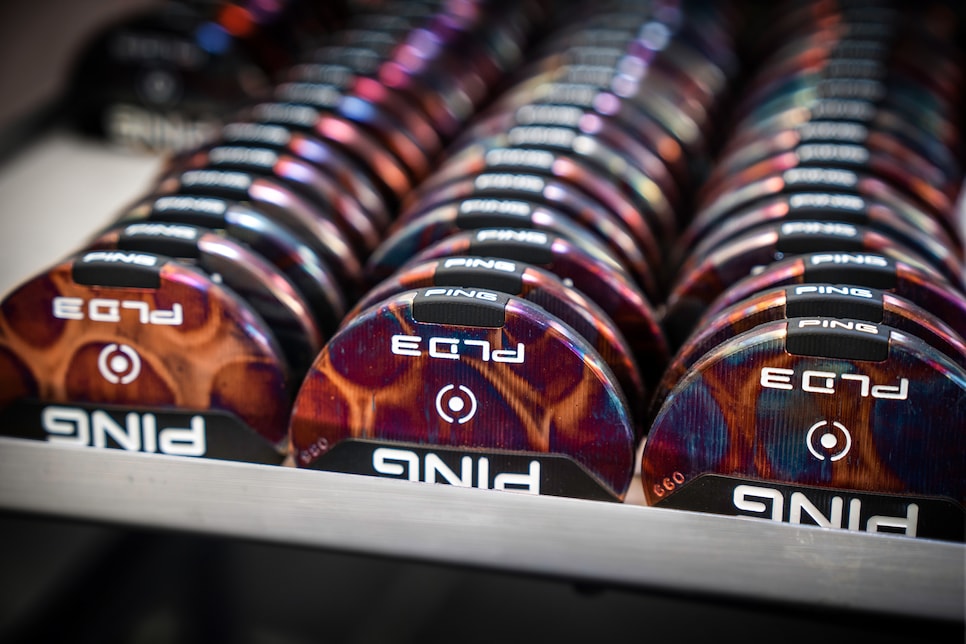 The new Ping PLD3 putter, the latest limited run model from the company's Putting Lab Design department, combines a one-of-a-kind finish with a tour-inspired head shape and some next-level weight distribution. In short, it exemplifies exactly what the Ping PLD program was established to do.
The Ping PLD3 is a mallet shape modeled after the tour-played Ketsch Mid shape. It features a T6 6061 milled aluminum body with a C14500 copper alloy soleplate. The copper alloy is a heavier material than the aluminum to lower the center of gravity and provide better perimeter weighting for improved off-center hit stability.
Past PLD putters included models players could design themselves through a special website, as well as camo-themed finishes that provided individualized looks for an existing mallet. But the PLD3 takes that individualized approach to an almost artisanal level. Each putter is individually milled at Ping headquarters and the copper soleplate is finished with an open flame torch treatment to bring out a unique set of colors to every putter.
"Every sole plate design on the PLD3 is a work of art, made here at Ping, which speaks to the exclusivity and one-of-a-kind appeal of the PLD program," said John K. Solheim, Ping president. "We put each sole plate through a multi-stage heating and cooling process that brings out the natural, living patina colors and unique patterns. You get a putter that looks unlike any other, and it's going to help you make more putts."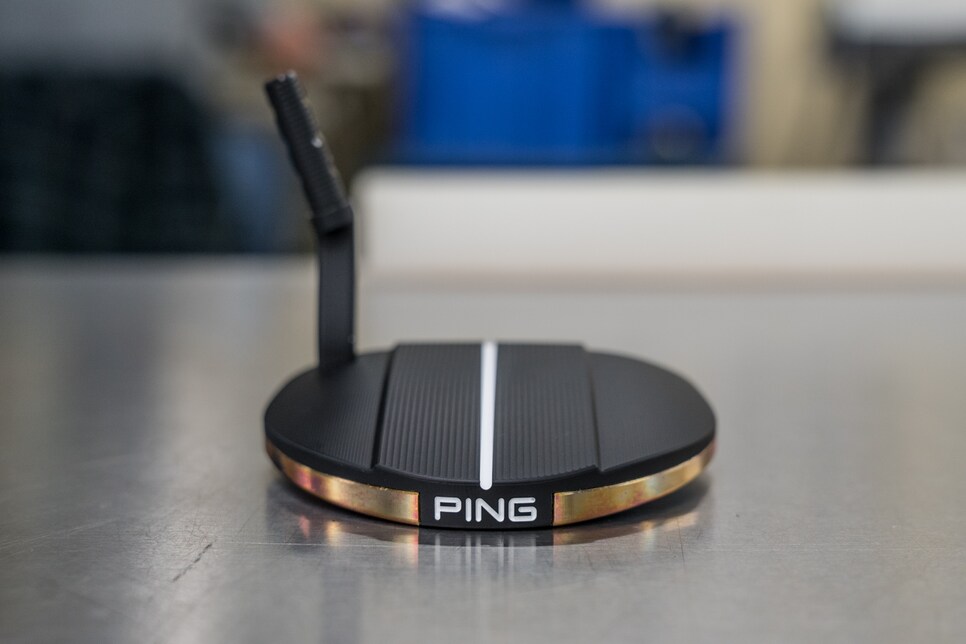 The mid-mallet with a 365-gram head also features a full length white sightline, as well as ball-width milling marks to further aid in alignment. It's designed to fit putting strokes with a slight arc. It's available in 28- to 38-inch lengths, with a standard three-degree loft angle. Both loft and lie specs also can be customized (plus/minus two degrees on loft; plus/minus four degrees on lie angle).
The limited edition is available through authorized Ping retailers and shops ($435).