Equipment
Ping PLD2 Camo Ketsch putters' wild finish gets its inspiration from paintball guns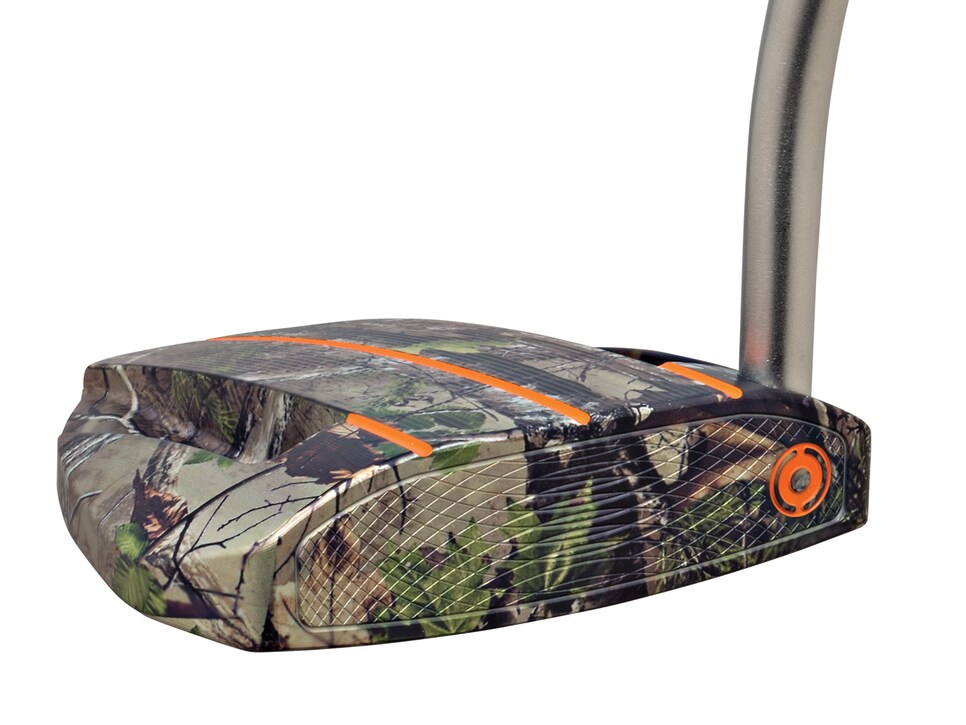 The new Ping PLD2 Camo Ketsch putters features a newly developed custom finish that grew from another application that's particularly focused on accuracy: paintball guns.
The Ping PLD2 Camo Ketsch, the name references Ping's developmental "Putting Lab Design" which has been producing a series of prototypes over the last several months, features two versions of the already proven Ketsch mallet, an anodized milled 6061 aluminum body that features heavier 17-4 stainless steel sole weights to lower the center of gravity and add stability on off-center hits. That low CG combines with the company's True Roll face pattern (found on the Sigma G and Vault models) to enhance forward roll.
But the unique story here is the full body camo finish, which is applied by a process called Permodize. It was originally patented by Industrial Metal Plating of Pennsylvania, which has used the anodized metal finishing technique on gun rails and other rifle parts, as well as paintball guns, where cosmetic enhancements can be as much a part of the activity as ammunition. The Permodize technique conforms to the specification for military grade anodizing.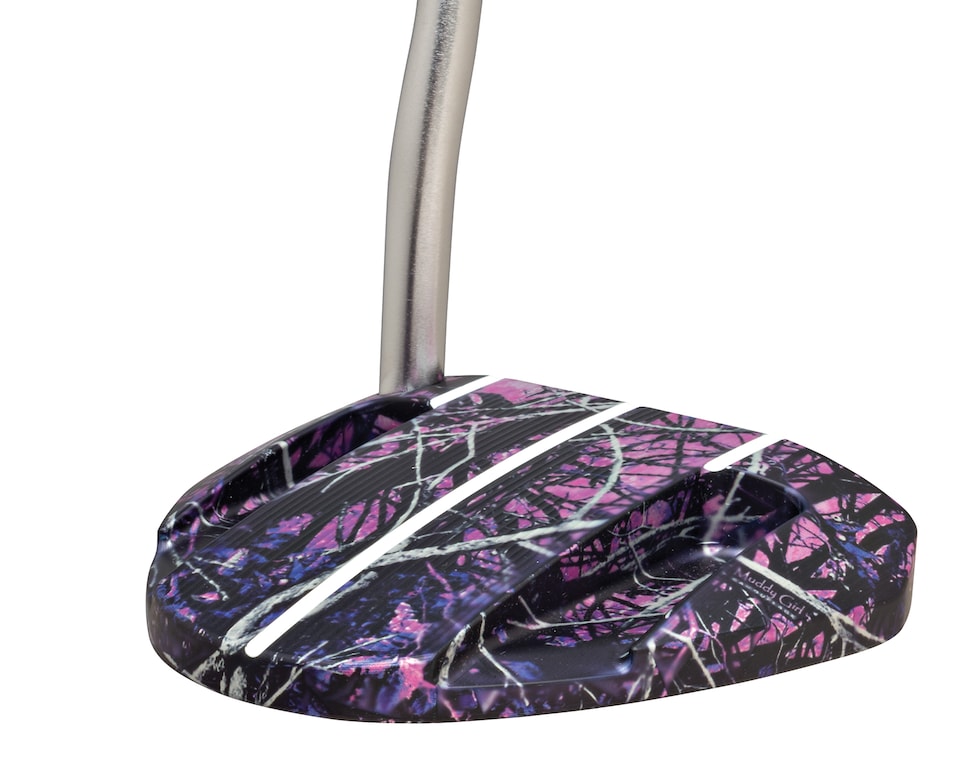 What's unique about the process is that unlike a silk screening technique for applying an image or pattern to a three-dimensional surface, the Permodize method impregnates a high-resolution image into the porous layer of an anodized surface, like the body of the PLD2 Camo Ketsch mallet putters. After the one-step process, the surface is then sealed to protect it from environmental damage.
The PLD2 Camo Ketsch putters will come in two versions. Realtree Xtra, developed by hunting camouflage maker Realtree, is a green camo pattern used by hunters for "early fall bowhunting, muzzle loading and gun seasons until the leaves change, and then again from mid to late spring." Muddy Girl, developed by lifestyle camo brand Moon Shine Camo, is a pink-and-purple highlighted camo pattern that has been one of Moon Shine Camo's most successful offerings.
"The complex geometry of the Ketsch model really challenged us to execute the process to its fullest extent," said John A. Solheim, Ping chairman and CEO. "We achieved unmatched image quality that would be impossible to replicate with other manufacturing methods. This type of technology has functional and decorative applications that we look forward to utilizing in the future."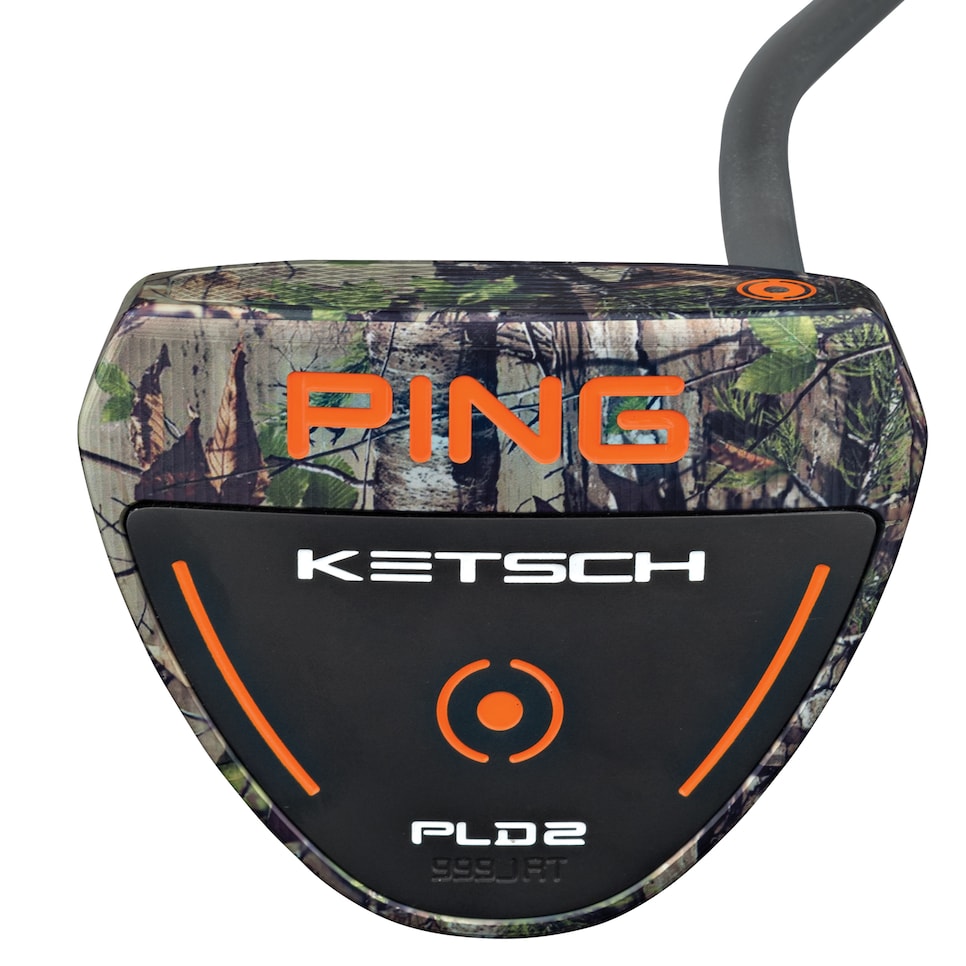 The PLD2 Camo Ketsch putters also feature contrasting sightlines to aid aim and alignment and a stepless brushed steel shaft to reduce glare. They are available for pre-ordering starting today ($325, MSRP).