Money
How much would you pay for this 1950s-era New Orleans mansion overlooking the 18th hole of a Seth Raynor design?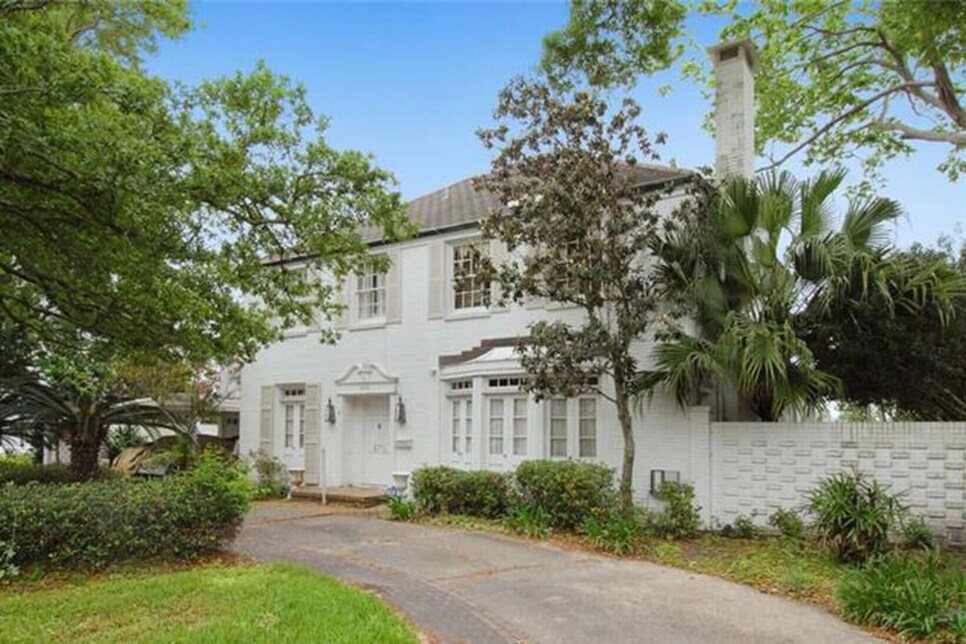 The 5,084-square-foot fixer-upper next to Metairie Country Club has a lot of potential.
The PGA Tour event in New Orleans is different for more than just the unique two-player team format the Zurich Classic uses. NOLA might be pound-for-pound the best food stop on the tour schedule, and there's never a shortage of things to do at any hour.
If that sounds good to you—and you have an architect's eye (and budget) for a renovation—this propery might be right something to take a look at. Metairie Country Club is right with New Orleans Country Club at the top of the pecking order of area private clubs, and its course is the undisputed leader. The Seth Raynor design was completed in 1925 and just went through a down-to-the-studs renovation that has it playing in ways Raynor would have immediately recognized.
Down-to-the-studs is a good way to describe this 5,084-square-foot 1950s-era mansion that overlooks Metairie's 18th hole. The $2.7 million fixer-upper has a busted, 1980s-paneled vibe and a grim inground pool and pool house, but you wouldn't be keeping any of that, anyway. The taxes are "only" $14,400 per year, and you can toast players finishing up from the exotic outdoor wet bar.
With the right improvements, it isn't hard to imagine the property comparing favorably to some of the $3 million and $4 million new builds in the neighborhood. Of course, getting into Metairie is another matter. You're on your own there.