Money
This golf course near Pinehurst with a Donald Ross connection can be yours for 'only' $2.9 million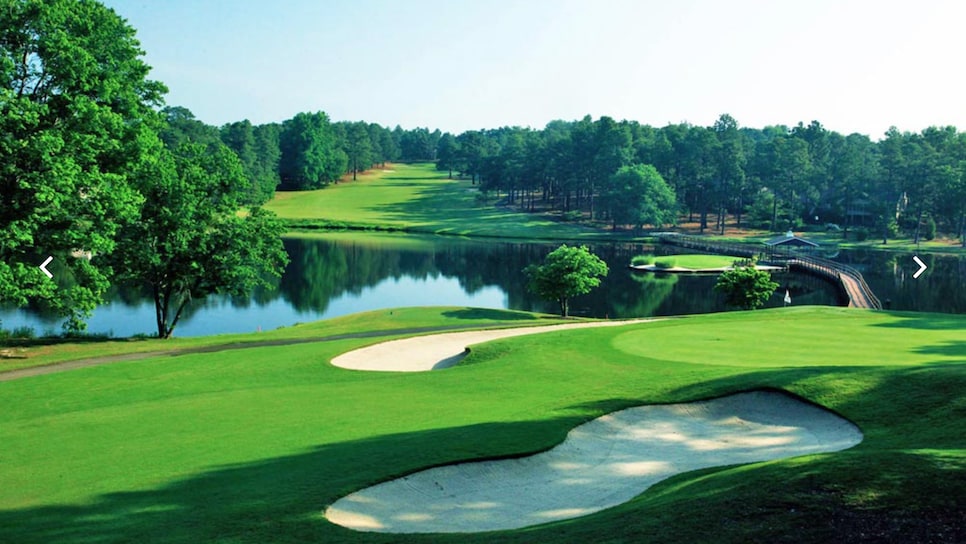 7 Lakes Golf Club, just 10 miles from Pinehurst No. 2, is rolling and lined with mature pines.
You'll wait the rest of your life for an authentic Donald Ross-designed course in Pinehurst, N.C., to come up for sale, but if you're willing to squint—and come up with $2.9 million—you could get something close. Ross' godson Peter Tufts III designed 7 Lakes Golf Club 10 miles from Ross' famed Pinehurst No. 2, and the 6,856-yard semiprivate course is up for sale. Green fees are $85 during peak weekend times—which means you could go around five times and still have money left over compared to 18-holes on No. 2. A family membership—which gets you unlimited golf and range access—is $3,310 if you pay up front.
According to the listing, 7 Lakes is cash-flow positive and does a thriving local trade. Reviews almost universally praise its conditioning—especially for its price point. The course is rolling and lined with mature pines, just like its distant cousins down the road. The 10,000-square-foot clubhouse has a golf shop, locker rooms, offices, restaurant and a fully equipped kitchen. The 155-acre property includes eight acres that could be developed into housing. Seven Lakes (the town) has about 4,000 people and one of the best school districts in the state. A nice four-bedroom home on one of the lakes (yes, there are seven) will run you in the $500,000 range.
The only recent comp for an actual Ross sale is a sad one. Metacomet Golf Club outside Providence, R.I., was purchased by former PGA Tour player Brad Faxon and a group of investors in 2019 for $2.3 million. The club struggled financially, and Faxon's group unloaded it to developers in 2020. It closed in the fall of that year and is in the process of being redeveloped into retail and residential space.