The Loop
In these difficult times, take joy in the implosion of the New England Patriots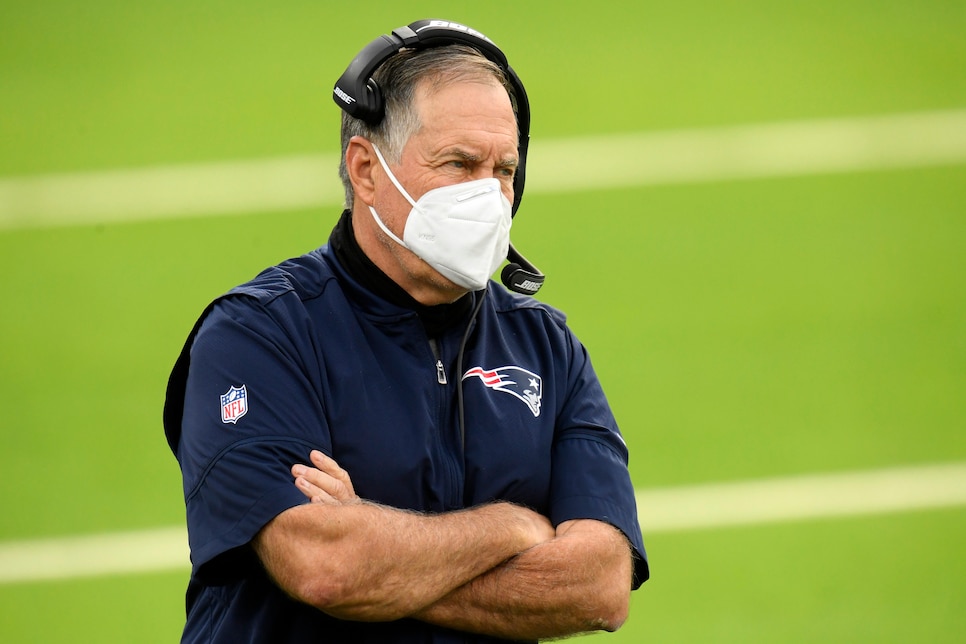 Here are the details of "fun" and typical exchange between Bill Belichick and the media following the Patriots' ugly 24-3 loss to the Rams Thursday night...a game in which Cam Newton was subbed out with ten minutes left in the game, leading to the reasonable question of whether a QB change was in the offing:
"Cam's our quarterback," Belichick said in his postgame news conference, cutting off the question to give his answer.
Asked why he wouldn't now switch to Stidham and what Newton has shown for Belichick to stick by him, Belichick said simply: "He's our quarterback. I think I just answered that one."
This version of Belichick—the gruff, miserable jerk who can't be bothered to be polite to people doing their jobs—has been a mainstay for more than a decade, and it's usually intolerable because the Patriots are very good and probably on the verge of winning a Super Bowl. An elitist attitude while being actually elite is just not tolerable.
Now? Now, this whole thing is fun.
The idea of Cam Newton going to New England was always depressing and terrible, because it forced people who liked him but hated the Patriots to make a devil's bargain. And maybe some Cam Stans are saddened by all this. Not me! The fact that the Buffalo Bills are many times better than the 6-7 Patriots, the fact that Tom Brady is having more success than Belichick despite the fact that the Buccaneers are basically a frat reunion disguised as a football team, and the fact that the Pats will almost definitely miss the playoffs this year for the first time since 2008 is all soooo good. Inject it into my veins.
And we should enjoy it while we can. Ideally, Belichick would suffer a long and painful career denouement that we can appreciate vicariously for years to come. But the man is 68, and he could retire tomorrow. Also, he could get the franchise back on its legs and be really good again. He is, after all, Bill Belichick. Knowing this, I strongly advise that we enjoy our kicks while we can.
Also, don't forget that the guy has two sons within the organization who are basically his clones. Watch this and shudder:
At any point, the princes could inherit the prize and extend their father's reign of terror for decades to come. Until then, kick your feet up, maybe do some schadenfreude at the Patriots Reddit, and watch clips like this on repeat:
See? 2020 isn't so bad. (Yes. Yes it is.)