Grab Your Popcorn
Netflix finally drops first teaser (and release date) for new pro golf docuseries—and it looks fantastic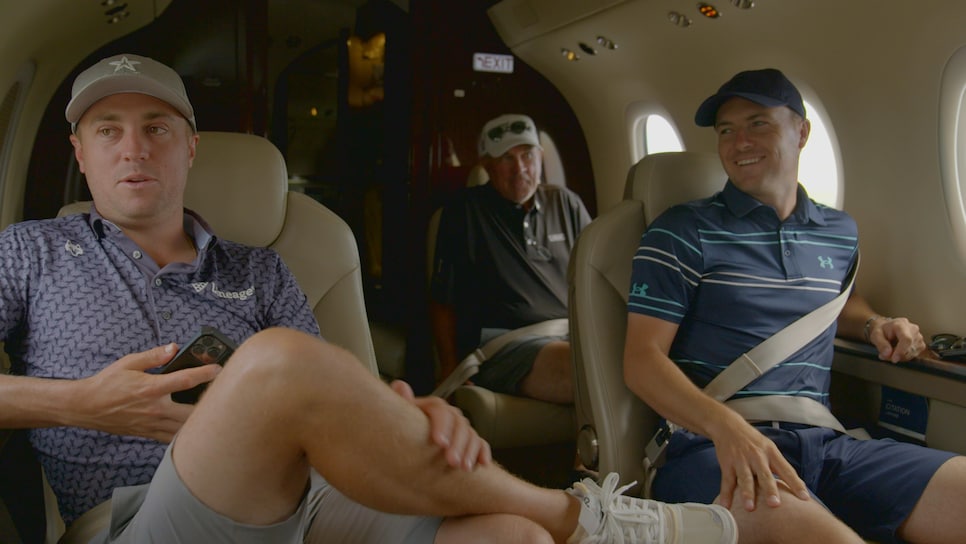 Photo courtesy of Netflix.
Netflix
Nearly a year to the day Netflix officially announced a docuseries focused on professional golf, the streaming service finally dropped the first teaser. And golf fans look like they're in for a real treat.
The show has been billed as golf's version of Netflix's wildly popular "Formula 1: Drive to Survive" series, also produced by Vox Media Studios and Box To Box Films. And it appears Netflix's timing for finding an interesting season to follow couldn't have been better.
"You picked a hell of a year to start following the PGA Tour," Ian Poulter, one of the players to leave the tour for the Saudi Arabian-backed LIV Golf in the middle of last season, says in the clip, which features a wide range of tour pros. Have a look and listen:
That's quite a list of players (Nice work by Rory McIlroy getting the "AND" billing treatment, by the way). And quite a montage (All four men's major championships participated so the entire golf calendar should be covered).
That trailer isn't even a minute long, but you've got fist pumps, club throws, private jets, candid family moments, Rocky-like workout sequences, etc. February 15 can't get here fast enough.