Gainbridge LPGA
Korda sisters grab first two LPGA titles of 2021 with Nelly winning at Lake Nona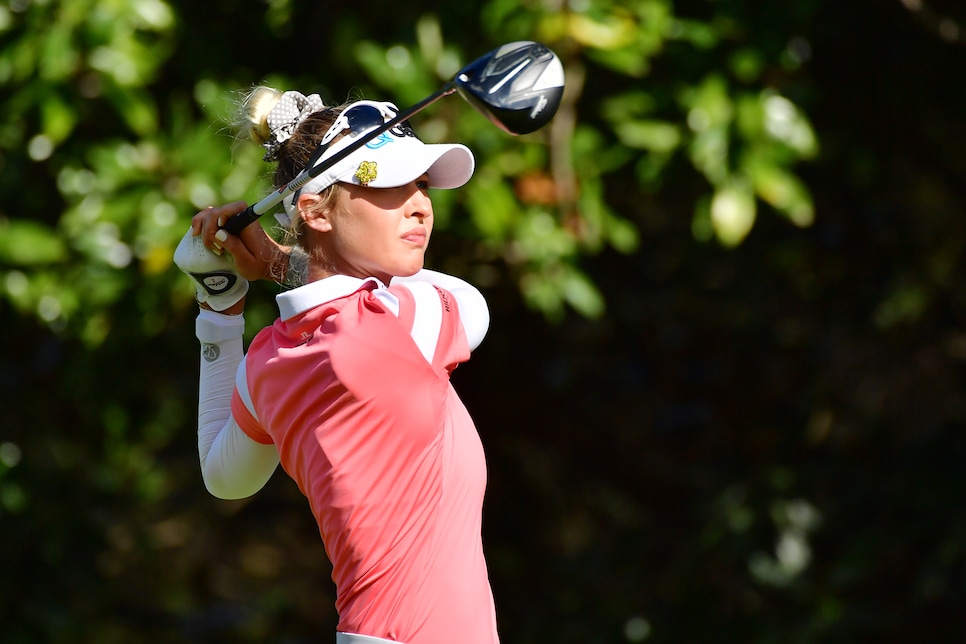 Nelly Korda is one of those golfers who looks like she's virtually always in control. Her stoic face doesn't change much during a round—unless she's joking with her playing partners. She gives off a calm, balanced vibe.
So it was surprising to see her break down in tears after winning the Gainbridge LPGA at Lake Nona on Sunday, her fourth LPGA Tour win.
"I think it's all the stress from today," she said, as the emotions came to the surface during her post-round interview on the 18th green. She'd kept it together for 18 holes and without having her best golf, closed out a win. To make it even sweeter, it was her first win in front of her parents, former pro tennis players Petr and Regina Korda.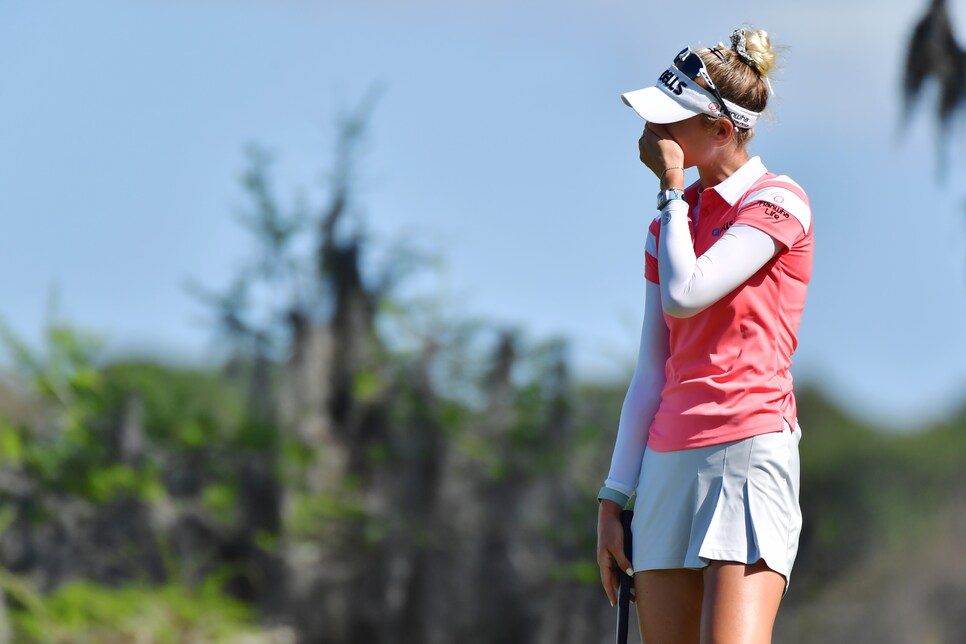 "Both Nelly and Jessica, they're tremendous players," Annika said on Sunday. "I played with Nelly at the Diamond Resorts. I was very impressed, and I know Jessica has done some great things, too. I just love the way they play, the way they swing."
The swing is something Nelly has been working on since the 2020 season ended in December. After taking several months away from David Whelan, the coach she's worked with since she was 16, she said she started working with him again after the last event of 2020.
"We've just made my game back to simplicity. Honestly, that's the key for me. I really grinded on my putting to make sure I was making those clutch putts, and on the front nine I was making a lot of clutch putts for par. So, it's paid off," Korda said.
Those clutch putts kept bogeys off her scorecard on Sunday. Korda shot a three-under 69 to win by three over Lexi Thompson and Lydia Ko. While 15 pars and three birdies looks as clean as possible on a scorecard, for Korda, it was a battle.
"Honestly, I was pretty uneasy all day. I was not hitting it good. I was not hitting enough greens. I was not hitting it great off the tee. I just kept it together. I really grinded today, and my caddie was definitely a big part of why I'm here right now holding the trophy up. He kept me calm and is someone I can vent to. He even said, 'If you need to snap on someone, snap on me.' So sometimes it's really good to get it out. He's such a great team player. I owe a lot of my success to him."
On Sunday, Korda's greens and fairways stats were her worst of the week; she hit seven and 12, respectively. But despite that, and despite feeling the stress, she got it done.
When Korda was asked if it felt good to win without playing her best golf, her smile alone revealed her answer in the affirmative.
"I know that I can improve a lot, so it feels good," Korda said. "As I said, I was really stressed today, but I know there is a lot of room for improvement."
That portends a dangerous player. If this is what she can do even missing too many fairways and greens, imagine what she might accomplish when she really is in complete control.