Color Blind
Here's why the NCAA Tournament basketball is disgustingly orange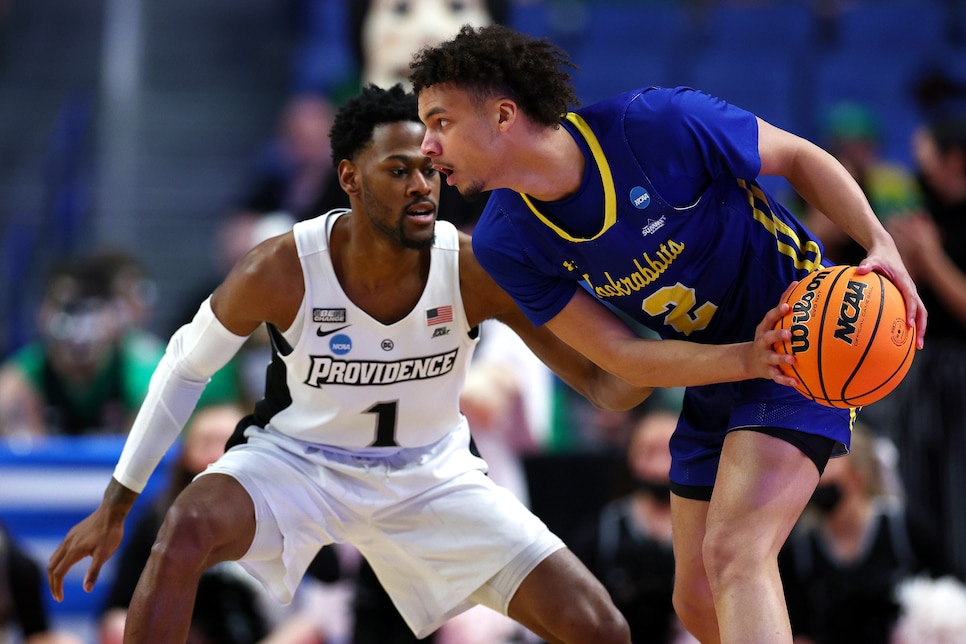 If you flipped on the first game of the NCAA Tournament between Michigan and Colorado State (you are a red-blooded American, aren't you?) you may have noticed something very strange on the screen - the basketball was a little EXTRA orange.
Surely, TV color levels were adjusted. Glasses were put on. Grandma was told she was seeing things and it was time for an afternoon nap. Turns out, grandma was right. Your TV was fine. The NCAA Tournament ball really is that disgustingly orange this year. But why?
Turns out, when Mark Cuban asks, he receives. Per the Sporting News, Wilson announced these balls were coming before the season, but the unveiling at the NCAA Tournament, when all eyes are on college basketball, has caught everyone by surprise.
According to a press release from June, Wilson introduced the new tourney ball, called the EVO Nxt, with gold foil embellishments. It has a micro-touch cover, which provides an extra layer of grip and moisture management, and a super soft core providing exceptional control and softer feel. Hopefully, it has the opposite affect on the Duke Blue Devils, who deserve the most painful first-round ouster in first-rounder ouster history, if we're keeping it real.
"Evolution and innovation are what our long-standing partnership with the NCAA is all about. We're excited to introduce the Evo NXT to the next generation of student-athletes," said Kevin Murphy, General Manager of Wilson Team Sports. "The Evo NXT is one of our highest caliber basketballs and we're excited to bring it to the championship level of collegiate men's and women's basketball."
The good news is, whichever high-seed gets upset first, their fanbase will undoubtedly blame the ball, which should make for some hilarious social-media content. In the end, the casual fan always wins.