News & Tours
Golf fans, rejoice: Final hour of Sunday broadcast will be ad-free, and more could follow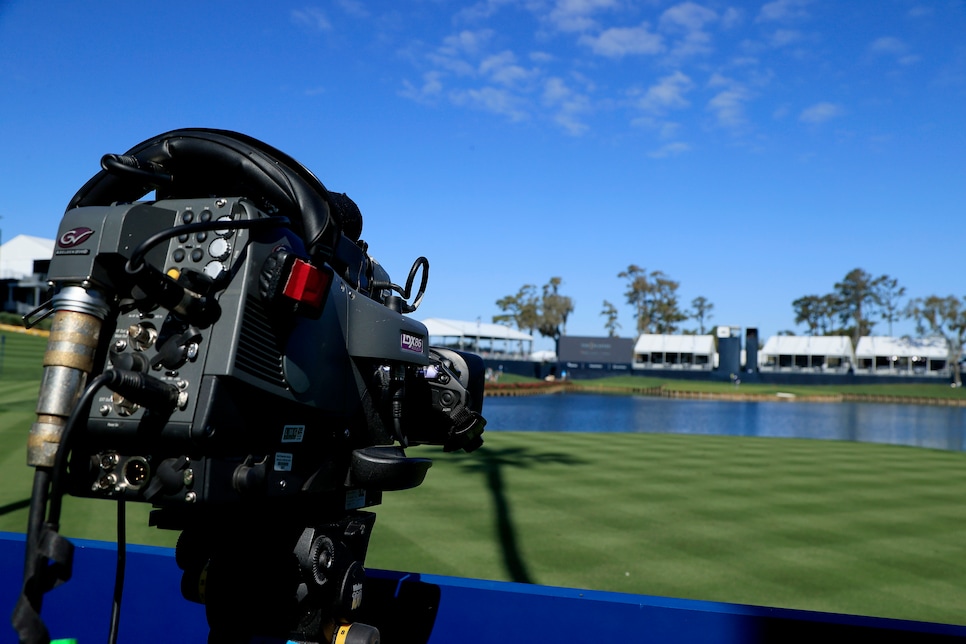 New Year's is the time for fresh starts and hopes and dreams. For golf viewers, one of those dreams will be coming to fruition in short order, and there's hope it's not a one-off but a fresh start of something new.
And that dream is a broadcast limited by commercial interruption.
Outside of the Masters, professional golf on television has the stigma of a presentation that is bogged down with advertisements. PGA Tour partners CBS and NBC have borne the brunt of the criticism, although last year fans were so irritated at the promo-inundation of the 2022 U.S. Open that USGA CEO Mike Whan had to issue a mea culpa of sorts. Against that backdrop, a Tuesday report from the Sports Business Journal gives light at the end of the tunnel for beleaguered viewers.
According to SBJ, the tour, networks and commercial partners are working towards showing more golf during its broadcast. That starts this weekend at the Sentry Tournament of Champions in Maui, as the final hour of the presentation will be ad-free on NBC's Golf Channel. It will be a first for the network, and is made possible by a presenting sponsorship from Callaway.
"Whenever we can have commercial-free golf, we do it," NBC Sports producer Tommy Roy said to SBJ. "To get it here on the first designated event, to get it on Sunday, we're really happy."
Roy told SBJ that a similar offer is on the table for other events and sponsors. Becoming a weekly feature is unlikely this year; the cost of such a sponsorship is considerably less for a Golf Channel audience than a wider NBC or CBS market, a tour source told Golf Digest. Nevertheless, it's a model being tested this week and one the tour hopes can be replicated.
The SBJ reports the networks are also looking to truncate the Sunday interviews with sponsor CEO, another segment that has long been a target of fans' displeasure. There is also the option of moving the interview to the Saturday telecast. Additionally, both networks are adding aerial shots and improved audio pick-up to their coverage this year.
Earlier this week NBC Sports announced Tuesday that former PGA Tour players Brad Faxon and Smylie Kaufman are joining the network's golf broadcast team for the 2023 season, with Kaufman beginning his work this week in Maui.