The Loop
Nationals reliever Sean Doolittle WANTS players to bat flip on him for a good reason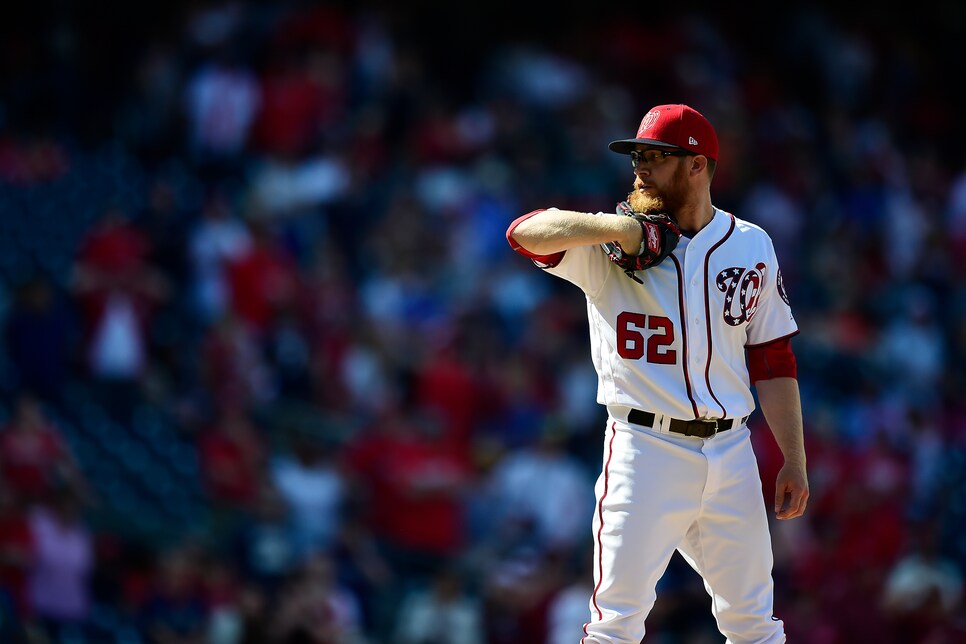 Honestly, the less said about bat flips at this point the better. Whether or not they soil the beautiful, pure fabric of baseball shouldn't even be a topic of debate here in 2018, where sports (to say nothing of the world at large) are facing far more complex, meaningful flashpoints. Thankfully, in recent months baseball has discovered an unlikely voice of reason on this front: Nationals reliever Sean Doolittle, who not only doesn't care if you stunt on him after a home run, but actually wants to incentivize hitters to do so.
"If a guy hits a home run off me, drops to his knees, pretends the bat is a bazooka and shoots it out at the sky… I don't give a shit." Doolittle says in a new interview with Expanded Roster. "A lot of these guys come to America and baseball was their ticket to give their family a better life...They're incredibly grateful for the opportunity to play this game. I promise you they're not disrespecting the game. If you got your feelings hurt, that's on you."
Humble, cognizant of different cultural backgrounds, taking ownership of his own failures and success. All good stuff from Doolittle here, but that's just tip of his grand bat flip plan. In order to further destigmatize this one very specific form of celebration in baseball (apparently it's totally fine to give yourself a Gatorade bath for somebody else's walk-off but not toss a bat three feet to celebrate one of your own), Doolittle has also proposed a novel new concept...
Unfortunately, barring some serious paranormal assistance from Christopher Lloyd in the Nationals Park outfield over the next few weeks, Doolittle—who is also rehabbing a foot injury—won't be seeing any postseason action this year. Here's hoping this offer still stands come spring training, though. Good ideas, especially in baseball, only come around so often and we'd hate to see this one go to waste.