The Loop
Move over Golden State, this D-III team is the new king of three-point shooting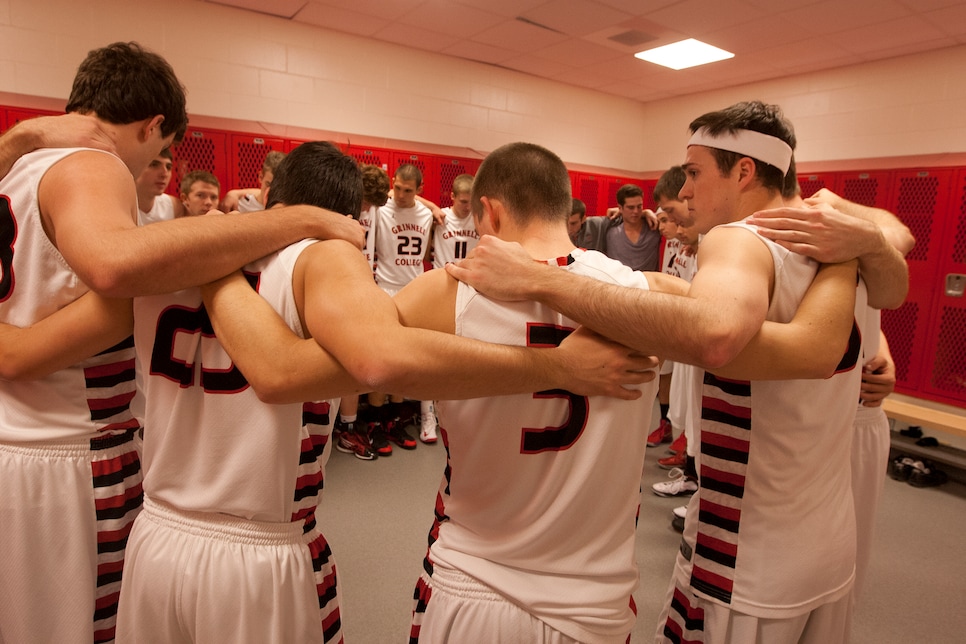 The three-point shot is all the rage in both college and professional basketball right now. Just look at the Golden State Warriors, who have won three of the last four NBA titles by simply launching up bombs and running teams out of the gym. But with all the drama surrounding them and Kevin Durant's impending free agency right now, it's as good a time as ever to crown a new team as king of the three-point shot. Who is that team? The Grinnell College Pioneers, a D-III team, obviously.
Why is the men's team from this liberal arts college in Iowa the new king? Check out this box score from their victory over Emmaus on Thursday night, a game in which the Pioneers chucked up EIGHT EIGHT shots from downtown and hit FORTY TWO of them, which set a new NCAA record for made threes in a game:
The 42 makes is impressive, but even more impressive is the efficiency. To shoot 88 treys and come close to making half of them is absolutely preposterous. And this comes off the Pioneers' second game of the year where they only shot 8-for-32 from deep for a putrid 25-percent. They must have fixed something in practice on Wednesday to shoot almost 20-percent better on Thursday night.
By the way, if Grinnell College sounds familiar, that's because it is. If you recall, they had a player named Jack Taylor, who scored 138 points back in 2012:
As you can see, chucking up threes is nothing new for Grinnell. It's working so far this year, as the Pioneers have won their last two games following a season-opening loss, scoring 131 and 164 points in each victory. Keep firing away boys!