The Loop
Kevin Durant was NOT happy Draymond Green didn't pass him the damn ball for the last shot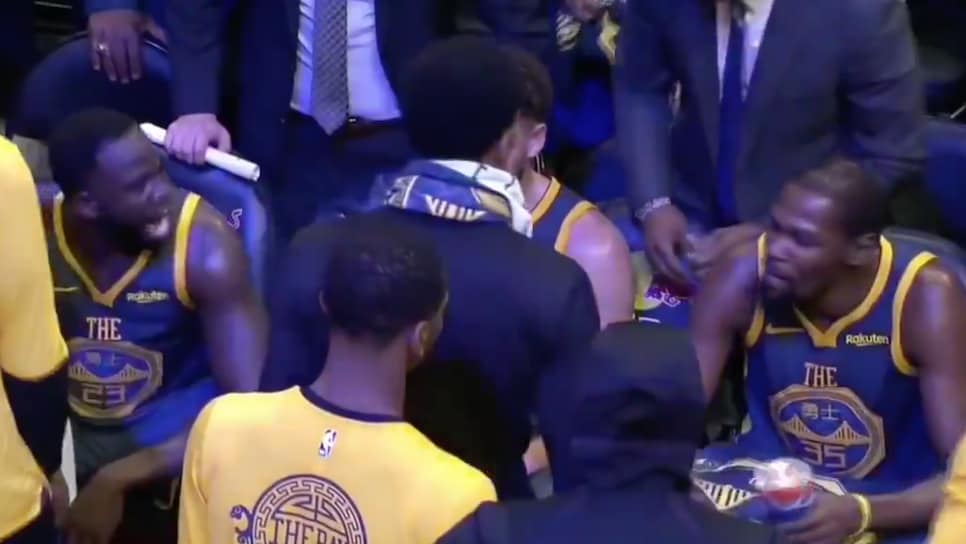 Much of the talk prior to and during the early portion of the NBA season has revolved around the fact that this whole damn thing is probably just a waste of time. As great as the league is and as fun as all its stars are to watch, there is zero chance another team beats the Golden State Warriors in the Western Conference playoffs or the Finals. UNLESS ... that is ... they beat themselves. DUN DUN DUNNNNN.
Okay, so maybe not even that will stop them, but Monday night's heated exchange between Draymond Green and Kevin Durant had to at least have NBA fans wondering if there is "trouble in paradise," so to speak. The situation? Tied at 106-106 with the LA Clippers, Clippers guard Lou Williams chucked up a vintage Lou Williams fadeaway with seven seconds to go in the game, missing badly off the front of the iron. The rebound appeared like it was going to easily fall into the waiting hands of Durant, but Green was having none of that, jumping in front of KD and stealing the bound.
One would think that Green would get the ball to Durant, who is arguably the best in the league at knocking down cold-blooded game winners from the parking lot in transition. Instead, Green took matters into his own hands, which lead to one of the worst possessions in Golden State Warriors history as they failed to even get up a shot. That's what also lead to the exchange between Durant and Green on the bench afterwards as they prepared for overtime:
Some on social media have surmised that Durant was telling Draymond to "pass the damn ball." That may be true, but I'm not an expert lip reader so I can't confirm. Him smacking himself on the chest would suggest that was probably what he was saying, or something along those lines:
Let's be real, as much as we've knocked KD in the past, he's 100-percent in the right here. All he's ever done in his career is bury this exact shot in transition to dagger the other team, and Draymond straight up stole the rebound in what looked like an intentional move and then basically acted like Durant wasn't on the floor: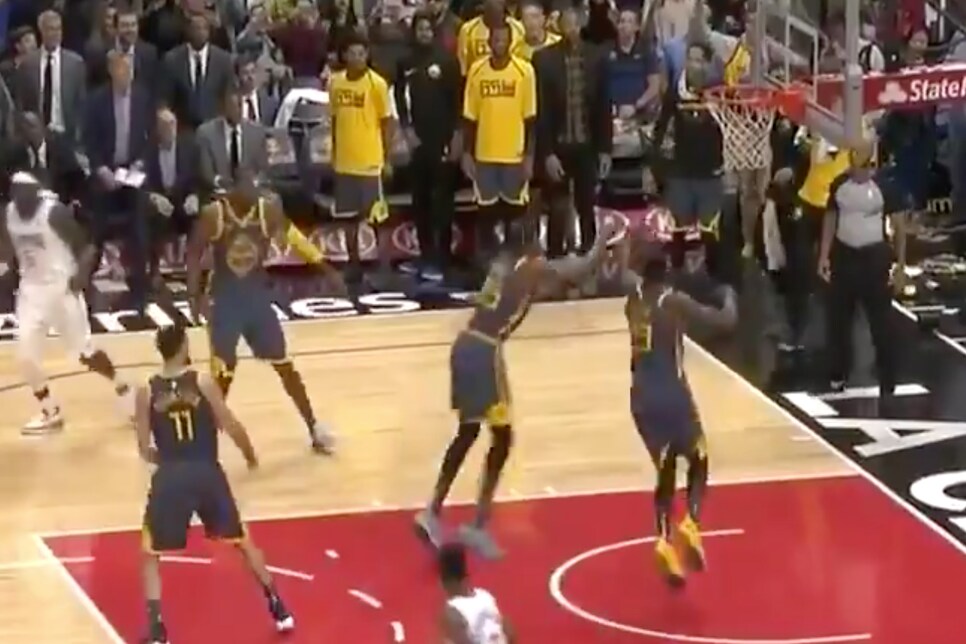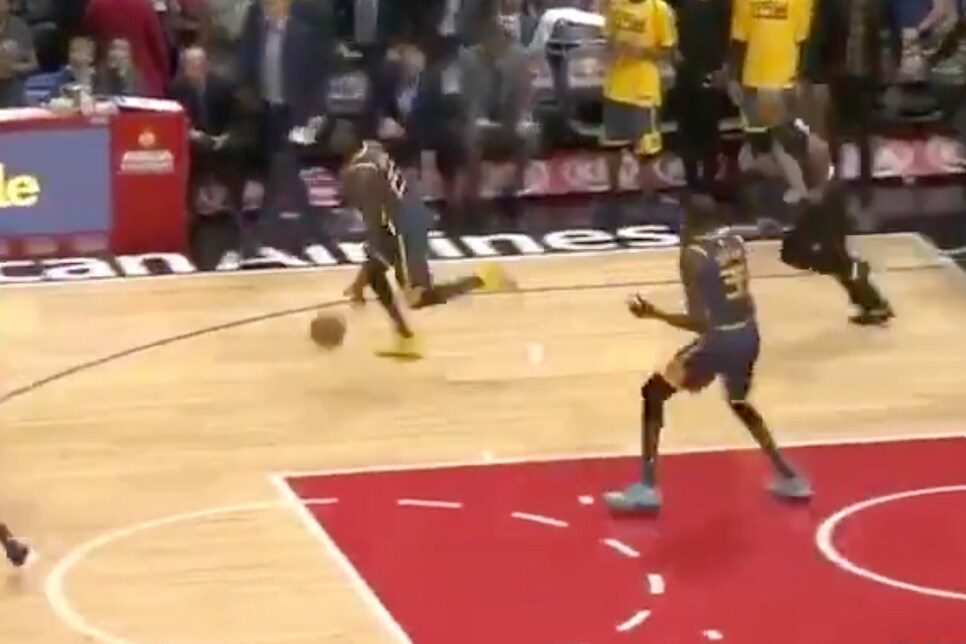 Really odd situation all around. The Warriors did go on to lose in overtime despite the fact they ended regulation on an 11-0 run. Of course, Steph Curry didn't play, so I'm sure everything will be fine and dandy once he's back in the lineup. But this mini feud between Durant and Green is probably a welcome sight for other NBA fanbases across the league.