The Loop
MMA fighter celebrates KO with front flip off opponent's semi-conscious carcass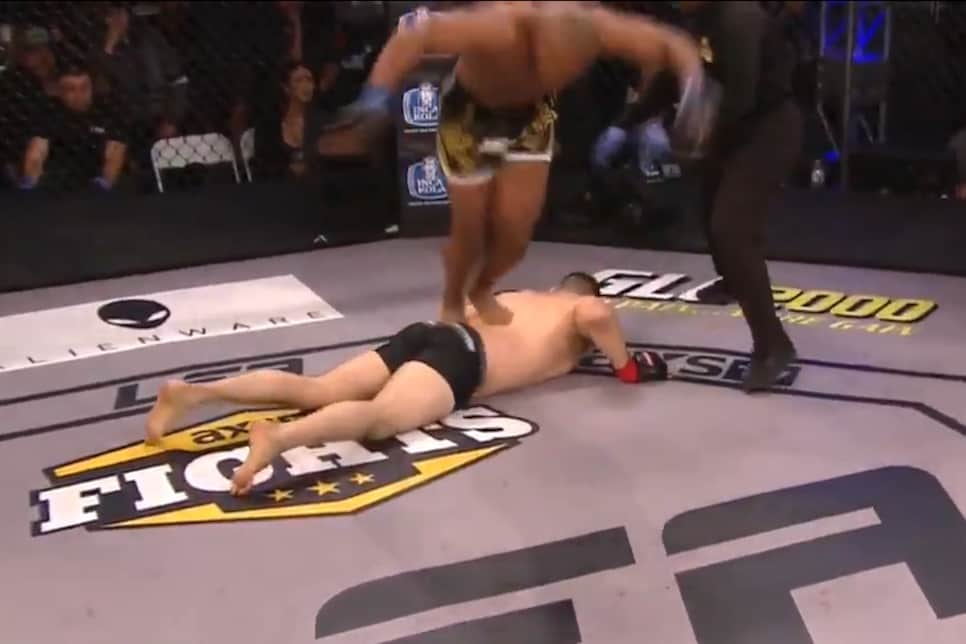 Well, here's one you don't see every day. On Friday night, Legacy Fighting Alliance's Irvina Ayala and Drew Chatman squared off in the octagon. Chatman, making his pro MMA debut, won by KO after Ayala accidentally knocked himself out on Chatman's knee when the fight went to the mat. What happened next is the reason we're bothering to mention this at all:
Elated with his first-ever pro victory, Chatman sprung to his feet, jumped on Ayala's back, and front flipped off his downed opponent in celebration. He did not stick the landing. Chatman was stripped of his win and handed a DQ loss. By weekend's close, he had also been suspended by the California State Athletic Commission for 90 days and docked pay. It was a hell of a highlight, but for Chatman, it was pretty much just hell.
"Let me be honest with you, man, I don't deserve to get paid for that," he said to MMA Fighting about the incident. "It's disappointing watching that. My mother has to see that. People that look up to me and see me become an inspiration to them have to look at that."
Ostensibly, Chatman is right, of course. Using another human's limp, concussed body as a prop in your celebration of their destruction is a bridge too far, even by octagon standards, of which there are few. BUT would we, and countless other, much larger sports domains, be sitting here typing Chapman's name over and over again if he had simply got up, put an ice pack on it, and gone to the club to celebrate with a bottle of bottom-shelf bubbly? Not a chance.
So congrats on becoming an SEO lightning rod, Chatman. Next time, just dab on him or something.