The Loop
Deontay Wilder's knockout is the single most terrifying highlight of the sports weekend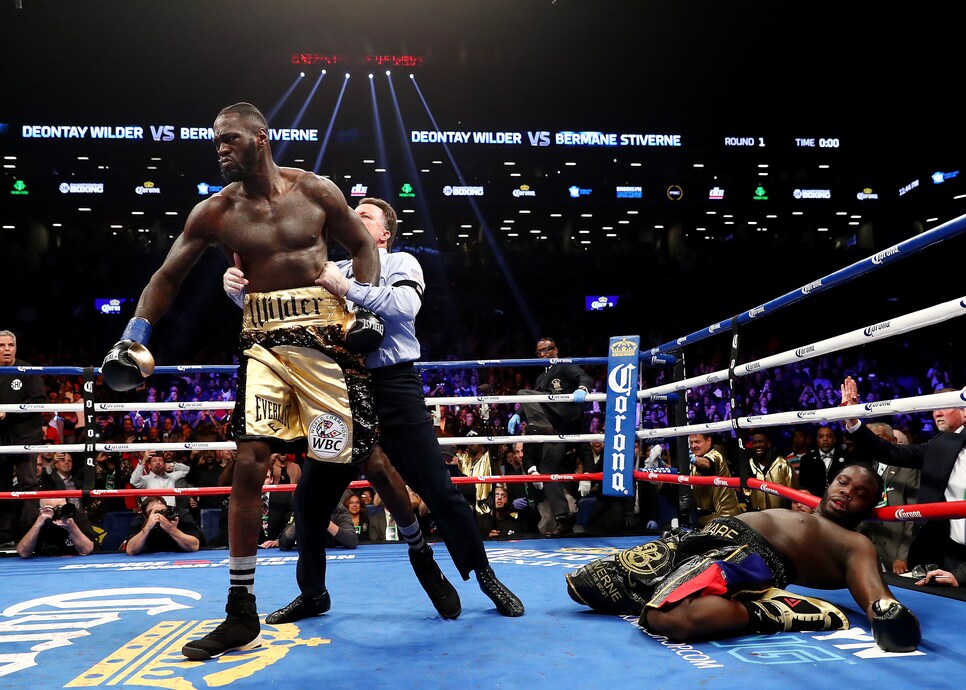 I don't know if you've ever fallen down a YouTube wormhole of highlights from Mike Tyson's amateur boxing career, but there is no more horrifying (or mesmerizing) viewing experience in sports. Like watching an attack dog snap his leash, Tyson doesn't defend because Tyson doesn't have to, bull rushing his opponents—much larger men sea-legged from the fear of just being in the ring with him—with a barrage of skull-seeking haymakers custom designed to keep his graveyard shifts short and not-so-sweet.
This is exactly what WBC Heavyweight Champion Deontay Wilder's knockout of Bermane Stiverne on Saturday night reminds me of. At 38-0 entering the evening, Wilder had knocked out every single opponent he had ever faced in professional career…EXCEPT Stiverne, and as you'll see through clasped fingers while flinching through the footage, Wilder, like Tyson, took that fact VERY, VERY personally:
Needless to say, this was less of fight than a schoolyard beatdown. Stiverne goes down for the time with :51 seconds remaining in the first round, reluctantly gets to his feet, goes down again, decides to give it one more go, and then wakes up on with his legs folded under him, head resting on the bottom rope wondering if he left the garage door open. HE LITERALLY DOES NOT THROW A PUNCH. Then again, it's 6' 7" 227-pound Deontay Wilder we should be focused on, pounding his way to the top of the weekend's cringey sports highlight heap with one of the most vicious pre-frontal lobotomies you will ever see.
Enjoy it, you sadistic bastards. These don't come around that often.