The Loop
Will Mike Tyson take lessons from Butch Harmon now that they're virtually neighbors?
Who wouldn't want to see Mike Tyson, the former heavyweight champion, taking golf lessons from Butch Harmon?
We bring this up because Tyson and his wife Lakiha just purchased a house virtually across the street from the Butch Harmon School of Golf in Henderson, Nev. (Google Maps show it as a five-minute walk and less than a quarter-mile).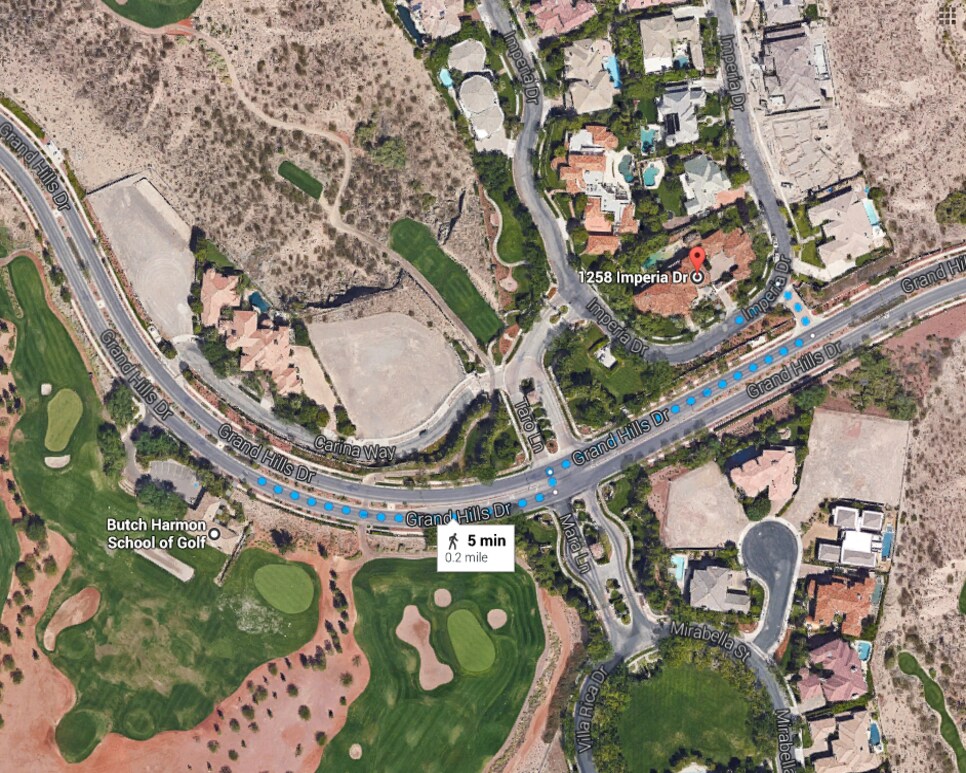 There is no evidence that Tyson actually plays golf, and we're guessing that he isn't called Iron Mike for his ability to hit laser iron shots.
We're not certain, either, of Harmon's experience with boxers, though we're reasonably confident that this golf tip, entitled "Putt with Your Left Ear," wasn't intended for Evander Holyfield, whose right ear famously had a bite taken out of it by Tyson.
The Tysons, who closed on the house on Dec. 28, paid $2.5 million for the 8,000-square foot home on three-quarters of an acre. Meanwhile, they're selling a house a few blocks away.