News
Missouri journeyman gets into U.S. Open after an improbable finish at sectional qualifying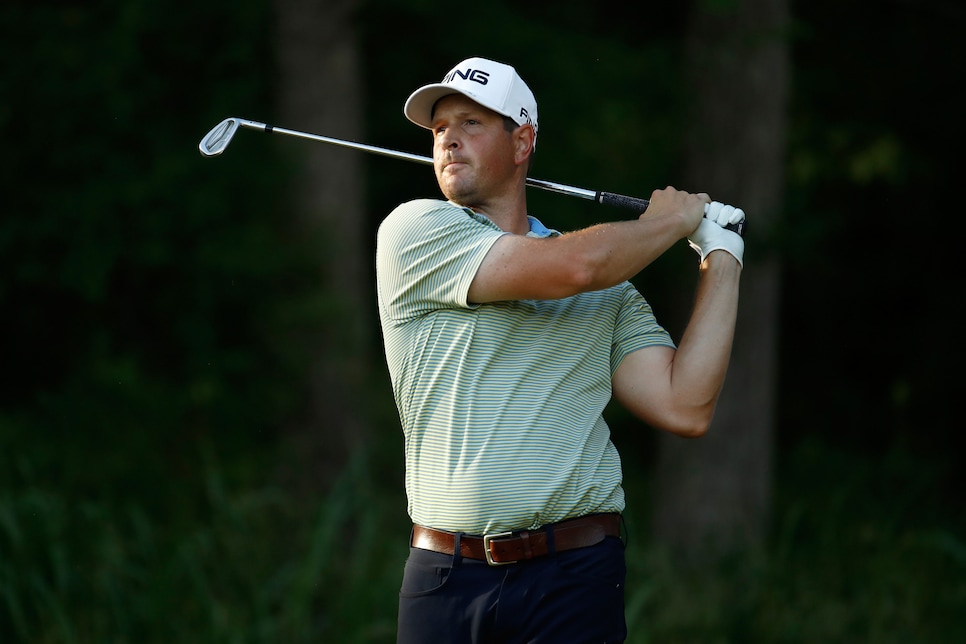 The best stories out of U.S. Open sectional qualifying tend to be, to borrow from Carl Spackler, the Cinderella stories. Sure, we all enjoy reading about PGA Tour veterans who go back to the salt mine of 36-hole qualifying, put on a pair of shorts and sweat out earning another spot into a major championship (yes, we're talking about you Adam Scott). And there are the heartfelt tales of up-and-coming amateurs who ride a hot putter into their first trip to the big time. But it's stories in the space between that fulfill the Open part of U.S. Open.
And so it's time to introduce Chris Naegel, a 35-year-old from Wildwood, Mo., who's journey to his first ever major championship has a bit of a Roy McAvoy/Tin Cup quality to it.
Naegel's background is anchored in golf. A former college player at Missouri Baptist, Naegel has partial status on the Web.com Tour and has played in four events this season, even finishing T-7 at last month's Nashville Golf Open. And once he had full status there in 2016. But much of his career has been spent fighting the good fight on the mini-tours. Since turning pro in 2008, Naegel has spent time on the Hooters Tour while also competing occasionally on the Adams Tour and the Minor League Golf Tour. It was in 2012, in the eGolf Tour's Oldfield Open, that he claimed his professional victory. And the "best" he's ever been on the World Ranking is 965th (he's currently ranked 1,081st).
It's not just his scramble to succeed in the game that makes the fact he qualified for the U.S. Open so intriguing. It's the way he grabbed himself a locker at Shinnecock Hills. On the 14th tee in his second 18 at Shadow Hawk Golf Club in Richmond, Texas., Naegel stood at six under, a respectable score but seemingly out of the hunt for one of the three qualifying spots for the 52 players in the field. Blaine Hale, who just finished his junior season at Oklahoma, was already in at 10 under par after shooting an afternoon 65, and two college amateurs from LSU, Jacob Bergeron and Philip Barbaree, were en route to finishing at 11 under.
Undaunted—or perhaps oblivious to what he needed to do coming in—Naegel made birdies on the 14th and 15th holes. A bogey on 16 looked like it was the end … until Naegel birdied the 17th hole and then made an eagle on the par-5 18th to match Hale's 65 and get 10 under.

After forcing the playoff, Naegel then took down Hale to earn his first ever start in a major championship.