Bold Move, Cotton
The only thing crazier than betting $1,000 on Mike White to be the Week 8 passing leader is that bet actually cashing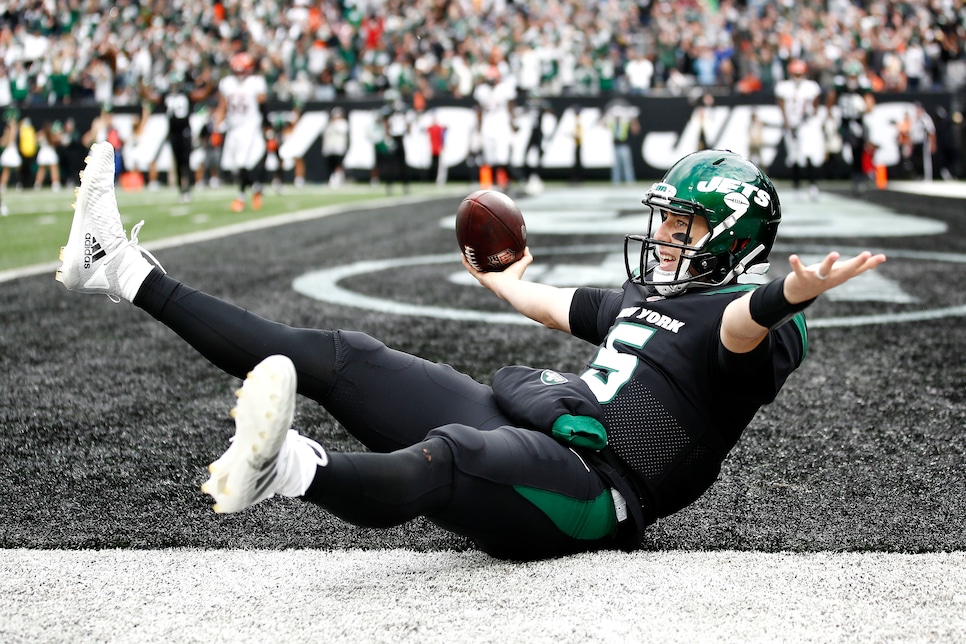 Right now, you might be asking yourself who the hell is Mike White? It's a very valid question. With a name that sounds like he could be a local insurance agent and the resume to match (White was drafted out of Western Kentucky by the Dallas Cowboys in the 5th round of the 2018 NFL Draft before turning up on the Jets practice squad), White came out of nowhere on Sunday, throwing for 405 yards and three touchdowns in the Jets shocking upset of the red-hot Cincinnati Bengals. It was his first-ever NFL start—one of the single best debuts by any quarterback ever—and no one saw it coming … well, except for one bettor.
It takes some serious stones to put $1,000 on Mike White to out sling Patrick Mahomes, Matthew Stafford, Josh Allen, Tom Brady, Famous Jameis, and, well, pretty much any other starting NFL quarterback you can name. We're talking indestructible diamond orbs. At 125/1, we could see $50 bucks. Take a flyer. Who knows. Maybe even $100. Have a laugh. Money is no object to you if you're betting on the New York Jets to do good things anyway. But $1,000? That is insanity rivaled only by the insanity of the ticket actually cashing, to the tune of $125,000 big ones we might add. Mind-frazzling stuff.
So congrats to this brave/stupid/crazy soul on their big (and seemingly clairvoyant) win. Now only one question remains: Will they be brave enough, stupid enough, and crazy enough to run it right back for Jets-Colts on Thursday night, when White is slated to start again? Only time, and Twitter, will tell.