Phil
Phil Mickelson admits to 'reckless' and 'embarrassing' gambling in SI interview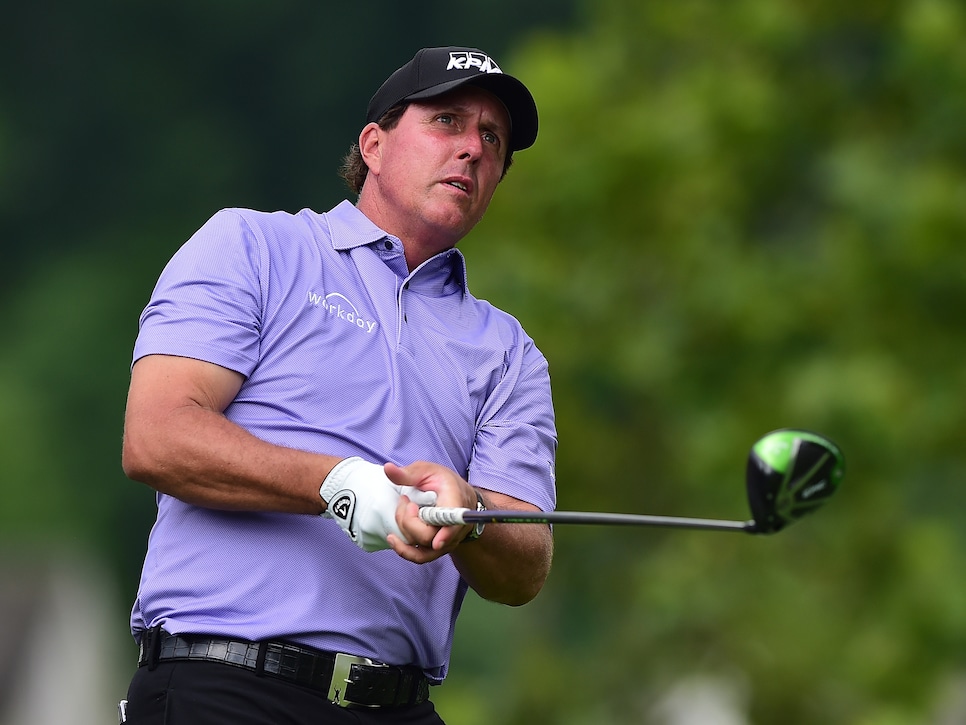 Jared C. Tilton/Getty Images
Hours after Mickelson announced he would return to golf at this week's LIV Golf Invitational event in London, the six-time major winner broke his nearly four-month silence in a conversation with Harig. One of the topics addressed was Mickelson's reported gambling issues as detailed in Alan Shipnuck's book on Mickelson, in which Shipnuck asserted Mickelson lost more than $40 million in a four-year span. When asked if his jump to LIV Golf is correlated to personal financial difficulties, Mickelson addressed the rumors.
"My gambling got to a point of being reckless and embarrassing," Mickelson said. "I had to address it. And I've been addressing it for a number of years. And for hundreds of hours of therapy. I feel good where I'm at there. My family and I are and have been financially secure for some time.
"Gambling has been part of my life ever since I can remember. But about a decade ago is when I would say it became reckless. It's embarrassing. I don't like that people know. The fact is I've been dealing with it for some time. Amy has been very supportive of it and with me and the process. We're at a place after many years where I feel comfortable with where that is. It isn't a threat to me or my financial security. It was just a number of poor decisions.''
Mickelson was also asked about teaming up with LIV Golf in spite of its backing from the Public Investment Fund. The PIF is essentially the financial arm of the Saudi Arabia government, which has been accused of numerous human-rights violations, and many critics see LIV Golf as the government's attempt at sportswashing. "I certainly do not condone human rights violations," Mickelson said. "And addressing what happened to [Washington Post reporter] Jamal Khashoggi is awful. But I have seen the good that the game of golf has done throughout history. And I really believe that LIV can be good for the game of golf as well.''
In an interview that was published in February by the Fire Pit Collective, Mickelson said he knew those behind LIV were "scary motherf------ to get involved with," that they killed Khashoggi and "have a horrible record on human rights." But Mickelson said he was getting involved to leverage the PGA Tour. The backlash from the interview ultimately spurred Mickelson's leave of absence from the game.
Though Mickelson is joining the new Saudi-backed venture, he still hopes an avenue to the PGA Tour remains.
"I have not resigned my membership," Mickelson said, days after Kevin Na relinquished his rights to the tour in joining LIV Golf. "I worked really hard to earn that lifetime membership. And I'm hopeful that I'll have the ability to play wherever I want, where it's the PGA Tour, LIV or wherever else I want.''
PGA Tour Commissioner Jay Monahan has promised that any tour member who competes in an event on the rival league would face suspension from the PGA Tour and possibly a lifetime ban. The tour denied conflicting-event releases to all tour members who requested to compete in the London event.
The LIV Golf Invitational begins on June 9.