Mental Health
Michelle Wie West says she hid injuries, wasn't 'honest' with media because of pressure to live up to expectations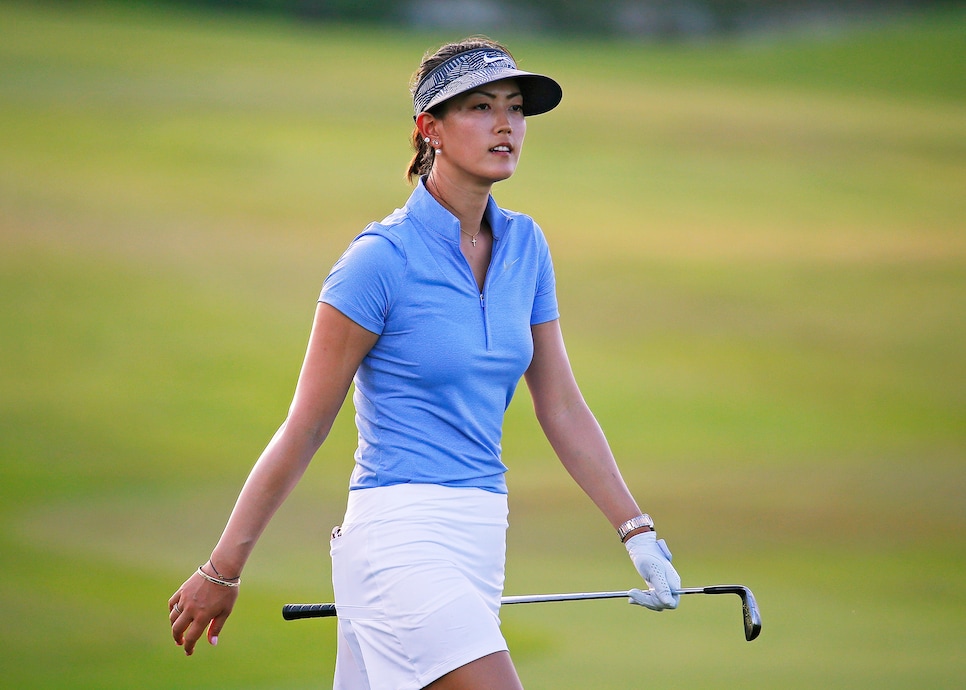 At every stage of Michelle Wie West's golf career, from intriguing junior upstart, to dazzling teen phenom, to professional luminary, the accompanying expectations simmered to a boil. Now that the 32-year-old has stepped away from play on the LPGA Tour (we won't call it retirement just yet as she plans to tee it up at next year's U.S. Women's Open at Pebble Beach), she is better able to articulate the pressure she felt and explain how it impacted her emotional well-being.
"I felt like when I started, mental health wasn't really talked about," Wie West said. "What was talked about was having a champion mindset, being strong, being a warrior. That included never breaking. That included never resting. That included laser-focused. So in my mind, seeing that, I felt like to be a champion golfer, I had to have that mindset. I had to have that mindset that never broke, never complained."
But indeed, Wie West struggled physically with various aliments from the grind that saw her playing in PGA Tour events as a 14-year-old and turning professional at age 16. Yes, Wie West was the one driving herself to take on the challenges and thus was a willing participant in pushing the performance envelope in her youth. But that doesn't mean she had to enjoy the incessant burning rays of the spotlight.
It got to a point, Wie West noted, that she wasn't entirely upfront about the aliments she was suffering from and her overall health, keeping quiet rather than risking more scrutiny, or feeling like she was letting others or herself down.
"I remember not telling the media really honest answers about my injuries, kind of hiding it, just because I didn't want to feel weak," Wie said.
"Later on in my career, when I was going through more injuries, just being honest about it. Just, you know, being like 'This hurts. I don't know how much longer I'm going to play.' It was kind of freeing because I felt like I didn't have to put up a front during my hardest times. So it was definitely tough, but I'm really glad athletes now are really stepping out and showing you can be a champion, but also admit that you're fragile, admit that you're not perfect."