ANA Inspiration
Michelle Wie West returns to her comfort zone and posts first sub-par score in more than two years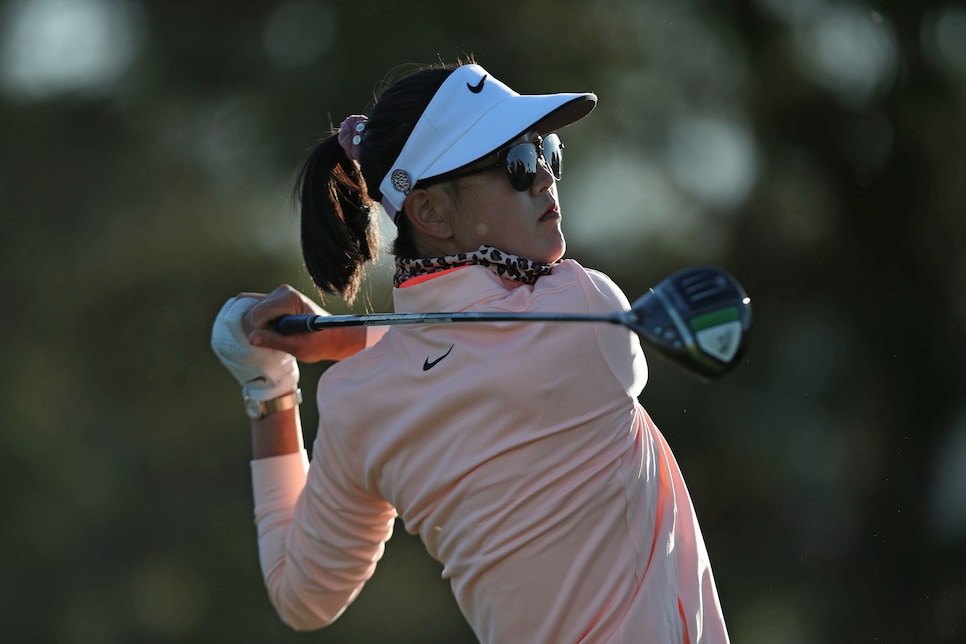 RANCHO MIRAGE, Calif. — Michelle Wie West became a teen idol largely with a golf game that turned heads here when she was 13 and 14, the formative years in a career that has been an amalgam of hits and misses.
Now 31, a wife and a mother, Wie obviously is in a different place in her life, though in a comeback-bid postpartum it is a familiar place that has the potential to jumpstart it. The former U.S. Women's Open champion shot a two-under-par 70 in the first round of the ANA Inspiration on Thursday, is in contention and felt like a kid again.
"I almost made hole-in-one on the 13th hole and I'm pretty sure I yelled out, 'lifetime Oreos,'" she said. "I bolted back to being 13, getting excited about Oreos."
The tournament then was called the Kraft Nabisco Championship and Oreos are a Nabisco product. She tied for ninth that year and at 14 threatened to win before finishing fourth.
"I have to say, today was a bit like when I was 13," she said. "I kind of hit it all over the place and grinded a bit out there. But that feels good. I think that's kind of how I play. I don't know if I hit it further when I was 13. I keep looking back on some of the drives I used to hit back then and be like, I can't believe I used to hit it this far."
Her early teens were the genesis of a love affair with the event and the Dinah Shore Tournament Course. Wie West has six top-10s here, placing it high on her priority list in plotting her return to competitive golf for the first time since June 2019.
"One-hundred percent this was something that I really want to play," she said. "This place is, as you all know, really a special place to me, and to be back here, especially with a baby here as well, it's a really special place. That was definitely a goal that I had."
Wie West launched her comeback last week at the Kia Classic, where she had rounds of 81 and 74 and missed the cut, portending nothing of what transpired here on Thursday. At one point, she birdied three straight holes and had a birdie putt to tie the early lead.
As it was, it was the first time she posted a sub-par score since the Honda LPGA Thailand in February 2019, when she shot a 68.
"I am just happy to see my name on the first page of the leader board," she said. "That's really special to me. Been a long time since I've seen that. So it was fun today making putts out here."