PGA Tour
'Doesn't get sexier than that': 60-year-old cancer survivor perfectly sums up first-ever PGA Tour start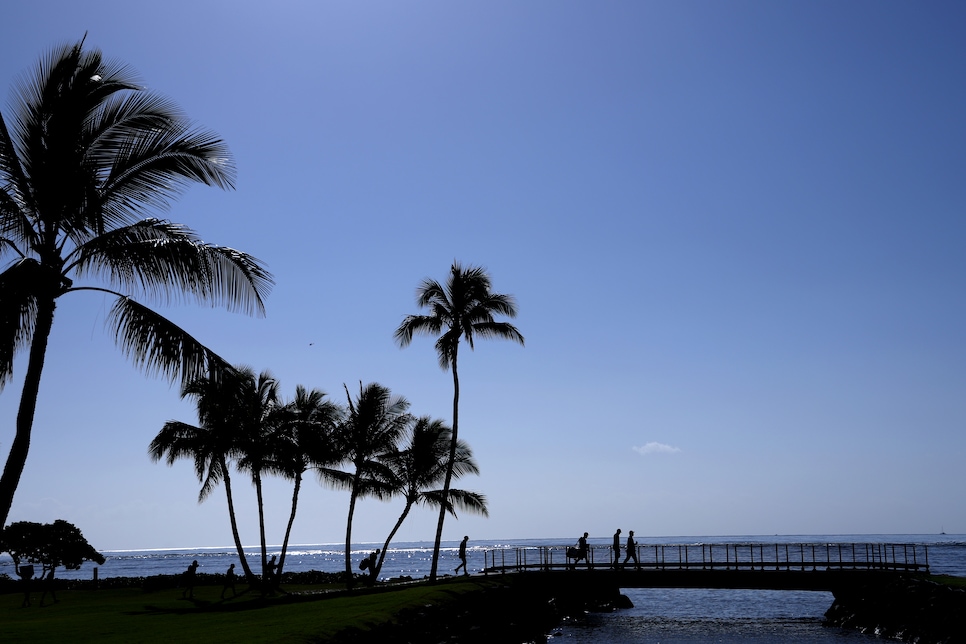 Michael Castillo's 36-hole total of 13-over 153 has him in dead last at the Sony Open in Hawaii. He will not be around for the weekend, the Kapalua head pro missing the cut by 15 shots. And yet, he already won the week by simply showing up and completing two rounds.
Castillo, 60, was diagnosed with colon cancer five years ago, and it has made its way to different parts of his body since. As the AP's Doug Ferguson reported, the cancer moved to Castillo's liver, then to his lung, then back to his liver. In the process, Castillo went through radiation and chemotherapy two times each.
In September, he found out he would need radiation again, as the cancer returned to his liver. Before that, though, Castillo decided to take a shot in the Aloha Section PGA Championship at Poipu Bay, where the longtime club pro had previously worked for 12 years. He wound up winning, making three birdies on the last seven holes, including one at the last, which earned him a spot in this week's Sony Open.
This week marks his first-ever tour start, and it came just one week after he played host to 39 of the world's best players at the Sentry Tournament of Champions at Kapalua, where Castillo has been head pro for a little over three years. That must have felt very good, albeit intimidating.
"I guess the surprising thing I was very comfortable playing golf today," Castillo said after shooting 79 on Thursdsay. "Didn't feel like I needed to settle nerves I guess. I think my life journey maybe is part of it. Maybe it's the fact that everyone is making me feel comfortable here. Maybe playing this game for such a long time you figure out how to make it work even though it is an important round of golf."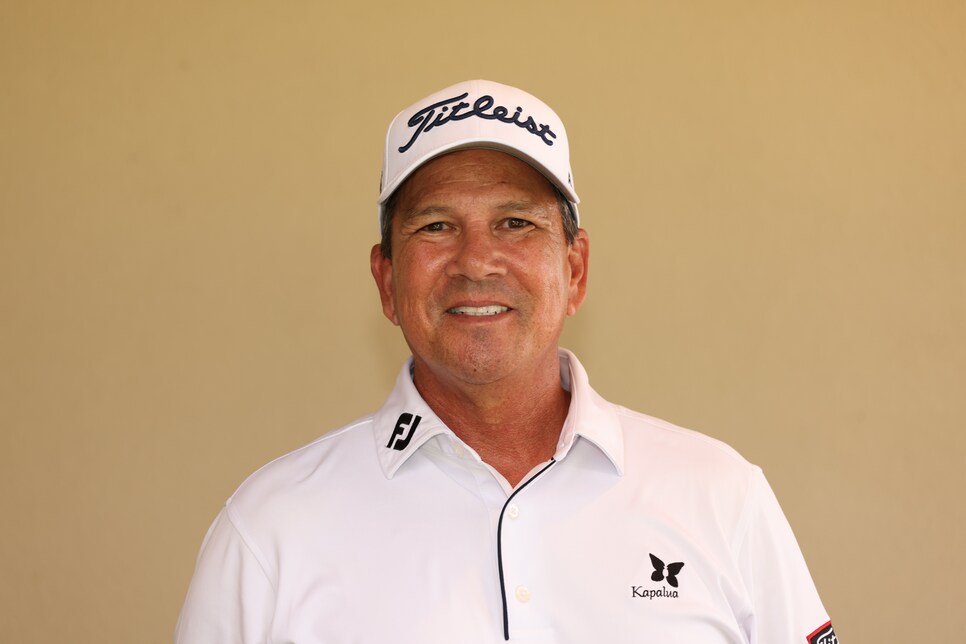 Given everything he's been through, no round of golf is that important. But he certainly made sure to enjoy Friday's second round, which was much improved from the first, Castillo finishing with a 74. Naturally, he birdied the last with a host of family and friends, including his 84-year-old mother Dorothy, on hand to witness it.
"It was great. I mean, I really wanted to make 4 on the last hole," he said. "I put myself in a good position on my second shot because I was in the rough. Really couldn't get all the way on to the green. The pitch seemed pretty simple, vanilla, but needed the right weight of shot with something on it.
"Lucky enough to finish a foot or so from the hole. Made it easy to make 4 rather than try to make a six-footer with some bend to it. That was exciting."
The week, as a whole, was as exciting as it could get for Castillo and his family, which is heavily invested in golf. His father, Ron, an assistant pro at Waialae in the 1970s, played in 10 Sony Opens. All four of Michael's siblings became golf pros, and his two brothers also competed in the Sony Open. As special as winning the Aloha Section was for Castillo, this first-career appearance from nowhere at Waialae was his crowning achievement.
"Definitely the highlight of anything I've done with golf, playing the game for sure," he said. "Yes, I won a few Section Championships. Those are all fun and good. But to be tested on the PGA Tour with the best in the world, doesn't get sexier than that."
Ain't that the truth. If things weren't looking up already for Castillo, he said on Thursday that next month he'll have a PET scan, and if everything looks good on that the doctors have told him he'll be in remission. Wins come in many different forms, as he can attest. It's some seriously inspirational stuff, though he doesn't see it that way.
"I didn't really put a lot of thought into that because I don't see myself as an inspiration as much as I just do my thing," he said. "But people reach out to me, and if people can continue, [they] are capable of continuing to do what they love to do and also deal with what cancer deals you, I encourage that. I encourage people not to get caught up in what it's all about and the potential negative things about it.
"I think you deal with it day by day and still want to live your life like you always want to live your life, and that's what I tried to do. Again, strong support from people at work, obviously people from home, and friends, makes it easier.
"You know, I like what I'm doing. I like to work. I like to play golf. I'm not letting my cancer dictate what I can or can't do."