Podcasts
Michael Breed on bumping Jim Furyk from 'Billions,' beating Cam Young's dad and why Oak Hill is perfect for this LIV star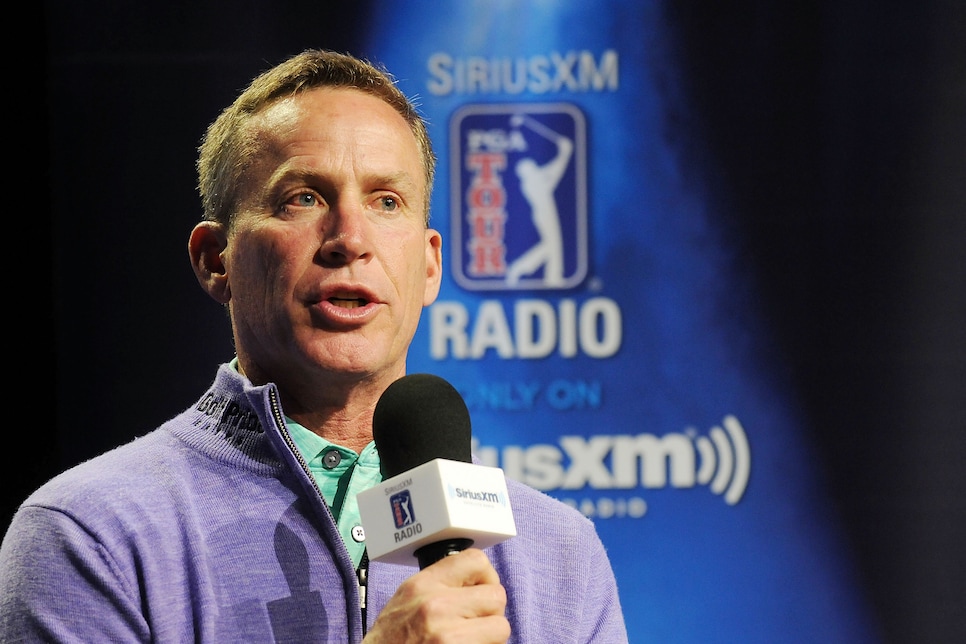 To the surprise of no one, legendary PGA professional Michael Breed brought a gallon-sized bucket of energy with him on this week's episode of The Loop podcast. Breed brings that same energy to everything he does, be it a 30-minute lesson, his radio show or one of the million other things he does on a weekly basis.
It's always much-appreciated by his listeners, viewers, or, in this case, his interviewers, myself, Alex Myers and Stephen Hennessey. However, there was one time when Breed's energizer-bunny traits needed to be reined in - the time he appeared on the Showtime hit series "Billions."
That's right, Breed made a cameo in an episode titled "Lyin' Eyes," the second episode of Season 6, the most-recent season. Despite being on television for countless hours of his life, this was new territory for Breed, something he found out immediately after arriving on set.
"I have no idea what to expect from this," Breed said. "I'm familiar with my lines, but I don't know them, like, absolute. I kind of figure, it's like a practice round. You're going to go in there, go through a couple of different things and then, no big deal. No, we are shooting right away."
As Breed went on to tell it, he attempted to improvise. That didn't go well.
"I've got two lines that I have to deliver, and I'm thinking it's maybe an ad-lib [situation]. So one time I deliver one line, one time I deliver another line," he said. "And finally the [producer] comes in and he goes, this is like the third take, and he comes up to me and he goes 'Listen, we would love it if you could just say your lines.' And I go, 'Yes sir.'"
Luckily, they didn't give Breed the boot, his cameo making the episode. Funny enough, it was supposed to be Jim Furyk's cameo, but Breed bumped the major champion. Talk about star power.
To hear Breed's full "Billions" story, plus much more, please have a listen to our full episode below. He also tells us about the time he beat Cameron Young's dad, David, a fellow teaching pro, in the late 1980s, and he explains why Oak Hill is a perfect fit for a certain LIV golfer. Plus, Breed and the boys make their PGA Championship picks.