Blockie Gang
Michael Block makes his ninth (!!) albatross and the Internet is as mad as ever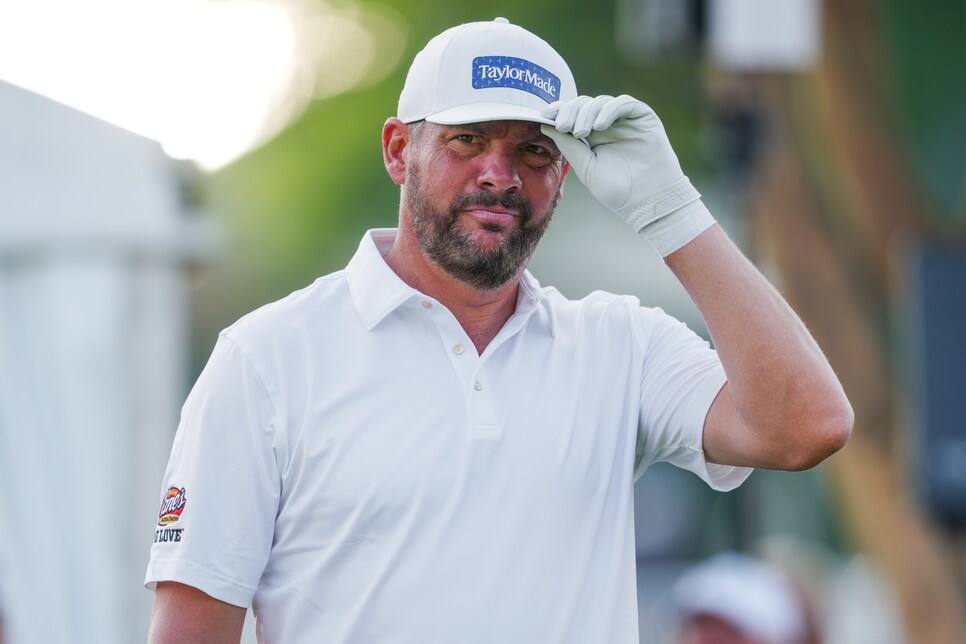 The Michael Block haters, of which there are many, are not going to like this one.
Block, who earned his 15 minutes of fame with a T-15 finish at the PGA Championship back in May, has extended that 15 minutes to nearly five months. He's done so in a variety of manners, cashing in on endorsements, tying the course record at Valhalla, and, as recently as this past week, becoming the subject of a Rory McIlroy story on GOLF's Subpar podcast. Even when he's not trying to make news, Blockie is making news. Needle-moving like you read about.
Of course, we knew the Internet was over him a long time ago, but Block refuses to go quietly into the abyss, which should be commended. In a world where people become famous for far worse, there's nothing wrong with being famous for being actually good at something. How good is Block? According to him, he made his ninth albatross on Saturday. Ninth!
Sadly, there's no video, which will obviously lead to cries of "FAKE!" But even if there was video, people would probably claim that was fake, too. You can't really win on Golf Twitter.
Speaking of, let's check in on Golf Twitter. Surely, they are handling the news of Block's ninth albatross well:
If you're going to hate, at least be funny like that guy. Well played, sir. By the way, Block seems to be having a casual round with Albert Pujols, one the of the greatest hitters in baseball history. What a world. What a life. The Block Party rolls on.