The Loop
The Miami Marlins were eliminated from postseason play for the FIRST TIME in franchise history on Thursday night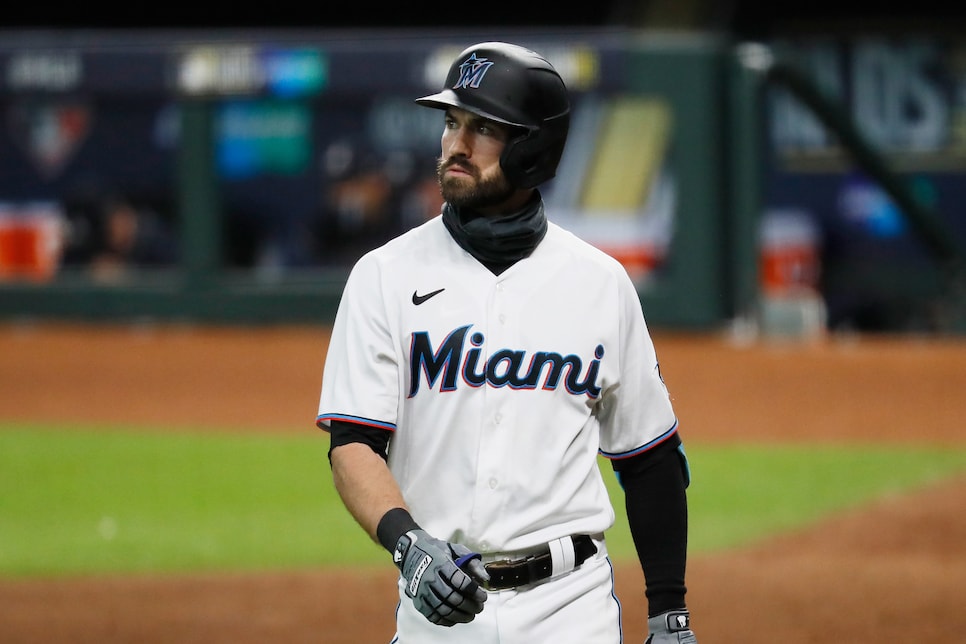 The Miami Marlins (or Florida Marlins, as you perhaps remember them), have been a Major League Baseball franchise for 25 years. In that time, they have changed names, changed owners, changed ballparks, lost a zillion games, and won two World Series. Their existence has been defined by comical futility and near vertical spikes of success. They were there when Bartman blew it for the Cubs. They kept the Indians' World Series drought alive and effectively ended the Yankees dynasty. But after all that, there was still one thing the Marlins had never done:
Lose a postseason series . . . well, until Thursday night that is.
It's an incredible, unthinkable stat. One of the worst franchises in modern baseball—hell, make that American sports—was, for two-and-a-half-decades, batting a thousand in the postseason. This was largely a matter of opportunity. You can't lose postseason games if you don't get to the postseason, and prior to this season, the Marlins had played October baseball just two times in their existence. Both times they went all the way to the World Series, once in the AL, once in the NL, and both times they won.
The Atlanta Braves broke up that kooky party on Thursday night, sweeping the Marlins 3-0 in the NLDS, but given what the Marlins endured this year, it may have well been the World Series. Way back in the pre-COVID halcyon days of March, the Marlins were given just a .2% chance of making the playoffs (yes, that decimal point is supposed to be there.) A week into the resumed MLB season, they were up to 20 positive COVID-19 cases, forcing them to scratch out one of the most incredible rosters of replacements, scrubs, journeymen, also-rans and kids baseball has ever seen. And yet they made it all the way until October 8th.
So, while it reads as a loss on paper, it sure as hell feels like a win. Ladies and gentlemen, your Miami Marlins, still undefeated.