The Loop
The Atlanta Braves dropped 29 runs on the Miami Marlins. Is that good?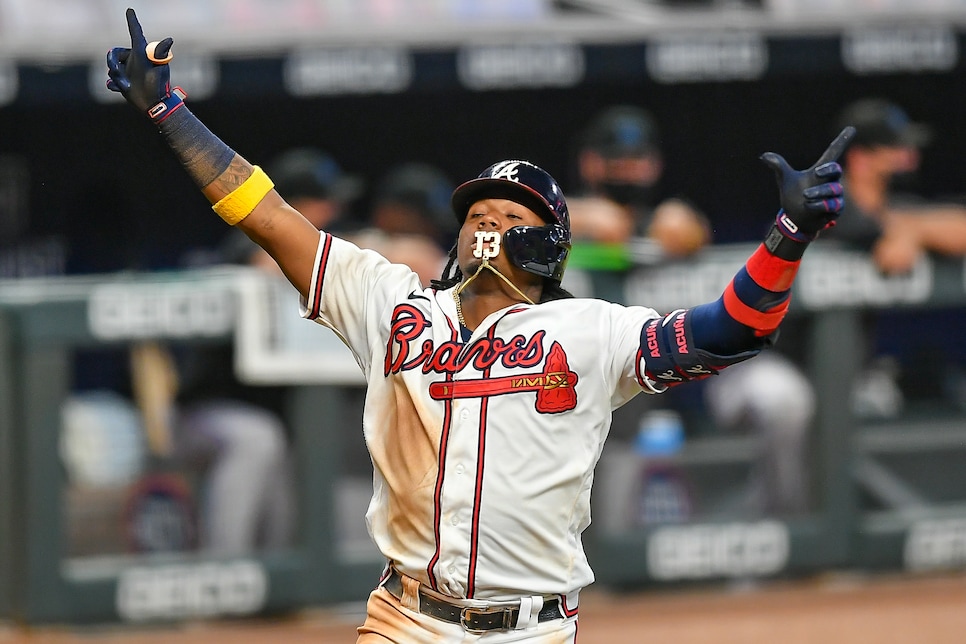 The MLB has seen plenty of firsts so far this season. No fans in stands? Check. Teams getting 17-day layoffs in the middle of the season? Check. DHs in the National League, runners starting extras on second, and Joe Kelly becoming an American hero? Check, check, and check. In a matter of months, the MLB has gone from the grandma of American sports to your college girlfriend, and on Wednesday night it knocked another never-have-I-ever off the list, when the Atlanta Braves filleted the fish to the tune of 29 runs, the most ever scored by an NL team in NL history.
While all nine Braves starters logged at least one hit and scored one run—and eight of nine recorded at least one RBI—it was Adam Duvall who had the night of nights, producing 9 RBIs on three home runs, including this grand slam in the bottom of the seventh to seal the Braves place in baseball history. Good thing that wasn't a 3-0 pitch, Adam.
That dinger made Duvall the first Brave to ever record multiple three-homer games, and also produced the teams' 15th, 16th, 17th, 18th runs of the night via the long ball, tying the MLB record for that mark in the process. If you're not worried about giving your eyes cavities from all that candy, check out each and every homer here.
Interestingly enough, however, while the 29-spot set the Braves' Modern Era™ mark for runs scored in a single game, it is not the franchise's highest scoring game of all time. That happened on June 9th, 1883, when the then Boston Beaneaters (a real baseball team name that we cannot believe is real) scored 30. See fellas, there's always room for improvement.