The Loop
Joe Kelly may have saved baseball by almost killing a few Astros on Tuesday night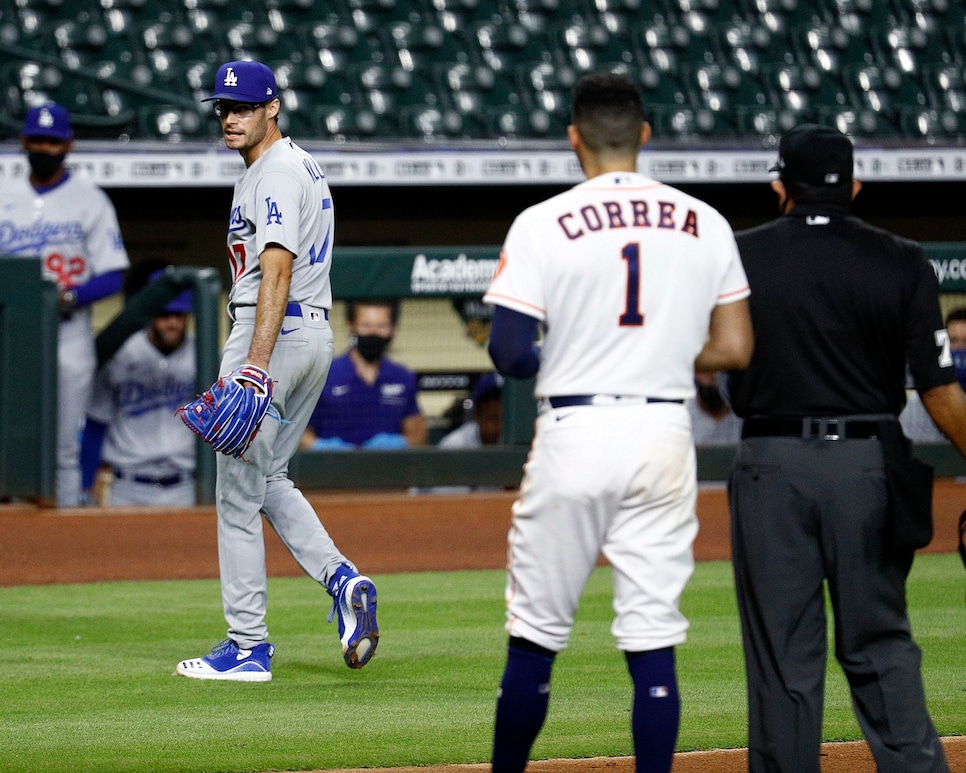 Just over a month ago, the prospect of a Major League Baseball season didn't just seem bleak, it was on life support. Even after both sides finally came to agreement in late June, many baseball fans were still left with such a sour taste in their mouths that cries of "I'm not watching" sounded genuine.
Mix in an opening week that featured plenty of awkward sights and sounds, plus a rain-shortened first game and a COVID-19 outbreak on one club, and it already felt like the sport was being lowered back into the grave it somehow crawled out of.
Then, on Tuesday night a hero emerged. His name was not Mike Trout, not Aaron Judge or Mookie Betts or Bryce Harper. Hell, his name wasn't even something funny like Scooter Gennett. The 2020 baseball season's savior? Joe Kelly. Joe. Freaking. Kelly.
Most know Kelly as the former Red Sox flamethrower who found his mojo during the team's 2018 World Series run, when he appeared in nine games, giving up just one earned run on eight hits in 11.1 innings of work. After getting his ring, Kelly went to the L.A. Dodgers that offseason, the team Boston had just beaten in the World Series.
Kelly is also known as a bit of a wild card, both because of his lack of command and because he's not afraid to back down to anyone. Yankees fans might remember he started a brawl by throwing at Tyler Austin on an icy cold April night in 2018. That night, the "Joe Kelly Fight Club" was born.
The club appeared to be shutdown for good for the last two years, until Kelly revived it in Houston on Tuesday night. First, the right hander "lost" a wicked 96-mph fastball that whizzed past Alex Bregman's head:
Whoops. Kelly's hand must have been a little sweaty. It happens.
Astros shortstop Carlos Correa came to the plate two batters later, and Kelly absolutely undressed him with a slider in the dirt to end the inning (after almost hitting him in the head earlier in the at-bat, on accident of course). As Kelly made his way to the dugout, he and Correa exchanged words, and by exchanged words we mean Kelly mocked the hell out of Correa like they were in fifth grade, which eventually led to a socially-distanced bench-clearing brawl:
Say what you want, but the "boo hoo" face could not have a more perfect insult from Kelly. Before the pandemic wrecked the sports world, the Astros were legitimately attempting to play victim in the wake of the TrashCanGate, Correa especially. It was a lot of boo-hoo-ing for a team that should showed an ounce of remorse and taken their punishment. Kelly giving it right back to Correa made him an instant hero on social media:
After the Dodgers 5-2 victory, Kelly insisted he wasn't throwing at anyone on purpose:
You don't have to explain yourself, Joe, literally everyone but the Astros fanbase is on your side here. Especially after seeing this quote:
What a night for Kelly. What a night for baseball. On Monday the season appeared over before it even started, and 24 hours later the entire sports world was talking about it, all because of some stick figure pitcher who wears giant glasses and throws heat. What a world.