Highly Recommended
Why Max Homa says all golf fans 'need to see' this PGA Tour bomber in action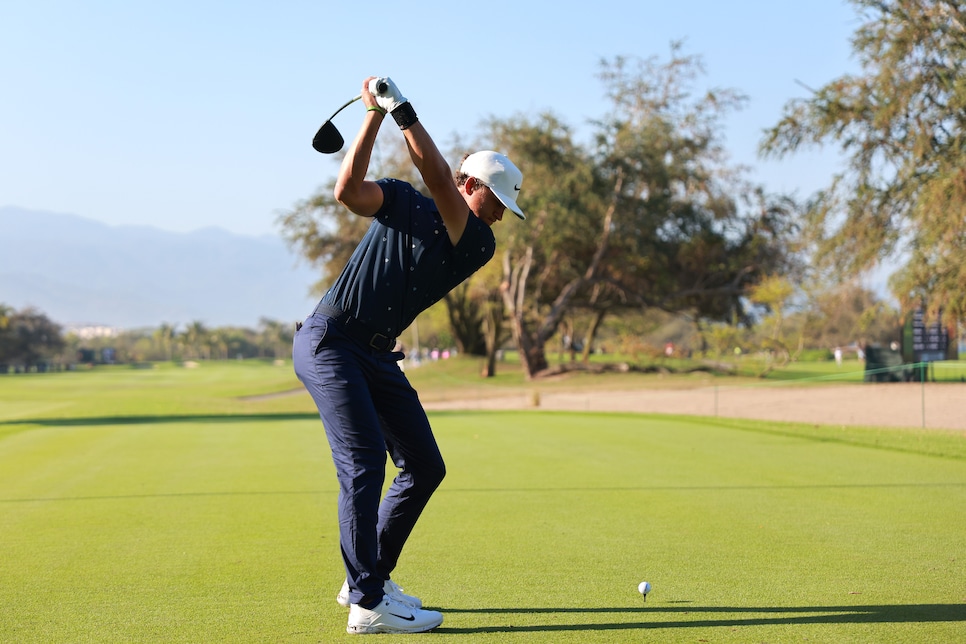 Max Homa and Joel Dahmen have become two of the most popular PGA Tour pros in recent years thanks in large part to Twitter—and Netflix. But while they combined to form one of the biggest draws on Day 1 of the 2023 Fortinet Championship, Homa says it's the third member of their group that golf fans should really be watching.
That would be Cameron Champ, the 28-year-old California native who made "ball speed" a household term—and drew comparisons to Usain Bolt(!) from swing coach Sean Foley—when he burst onto the scene in 2017 after a standout college career at Texas A&M. Routinely one of the longest hitters on tour since turning pro, Champ has another gear than most bombers. And he left Homa awestruck after Thursday's first round.
"It was just cool," Homa said of playing with Champ. "It's amazing what he can do to a golf ball. The speed he hits it and how easy and graceful he makes it look is pretty—I've never seen anything like it. I've seen people hit it far, but not quite the way he does it. It's pretty special to get to watch."
I've never seen anything like it. That's high praise right there!
Of course, Champ can do other things as well as evidenced by his three PGA Tour titles, one of which came at this event in 2019. But it's his length off the tee that truly turns heads—including Homa's.
"If you're ever at a golf tournament, you need to see him hit a few balls especially on the course because if you just watched it off the practice tee, you wouldn't realize how far it's going," Homa added, "and then you get up there and you can see how far by everyone he is. It's amazing."
We couldn't agree more, Max. We just hope to be able to see him out at PGA Tour events next season. At No. 143 in the FedEx Cup standings, Champ has some work this fall—like some other surprising names—to earn his tour card back, and a one-over-par 73 on Thursday didn't help. Maybe he just needs a little pep talk from Max.