News
This video of a 12-year-old Cameron Champ crushing a tee shot is mesmerizing
Cameron Champ has captivated the golf world with prodigious power coming from speed that has caused his swing coach, Sean Foley, to compare the 23-year-old to Usain Bolt. But as you might imagine, Champ has been able to hit a golf ball a long way for a long time already.
On a Golf Digest Podcast episode from earlier this month, the recent first-time PGA Tour winner told us he first started turning heads with his length off the tee around the age of 12. And now a video of him practicing at that age confirms such. Check out this quick — but mesmerizing — clip shared by Golf Channel's Brandel Chamblee:
Talk about gripping and ripping it.
As Chamblee points out, Champ's incredible action, thankfully, hasn't undergone drastic changes, either with Foley or his former instructor, Kip Puterbaugh. In fact, check out this side-by-side comparison of him during the downside from when he was 12 to the photo that appeared on the cover of Golf Digest's November issue: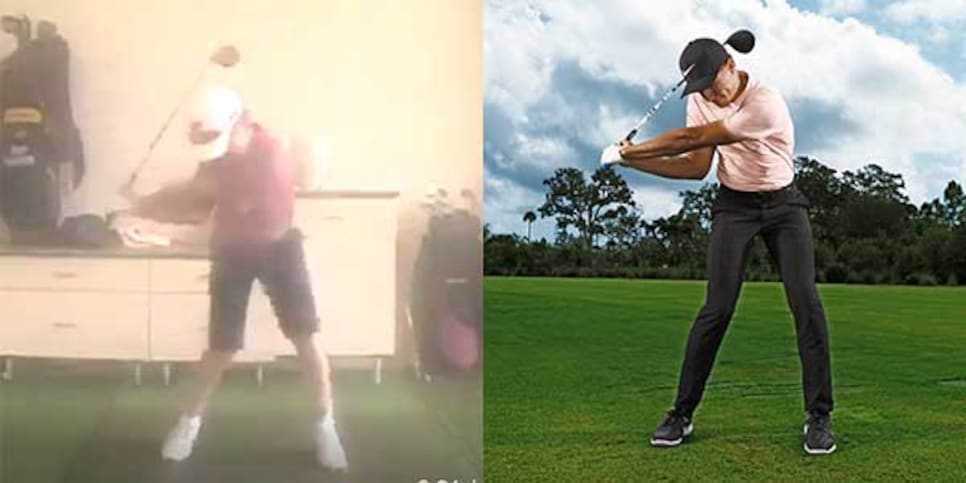 It was impossible to get a screenshot in the exact same position, but you get the point. More than a decade later, the talented Champ is still generating tremendous swing and ball speeds. And excited golf fans are just getting started watching.