Worth The Wait
Max Homa had the perfect reaction to finally getting his dream pairing with Tiger Woods
The reigning U.S. Open champ and the darling of Golf Twitter will play together this week at the 2022 British Open. Oh, yeah, Tiger Woods is also in the group.
Golf fans are pumped to watch the action unfold at St. Andrews, but most eyes will be on the threesome of Tiger, Matt Fitzpatrick, and Max Homa. And no one is more excited for that marquee group than Max.
After all, it was nearly a decade ago when a young Homa reached out to his hero to see about scheduling a practice round at the 2013 U.S. Open.
Unfortunately, it never happened. And in 2018 Homa told No Laying Up more about his swing and a miss:
Hey, shooters gotta shoot, right? Anyway, fast forward nine years and the universe has a funny way of working things out.
First, Homa got the thrill of some quality time with the GOAT after winning the PGA Tour stop that Tiger hosts, the Genesis Open, in 2021: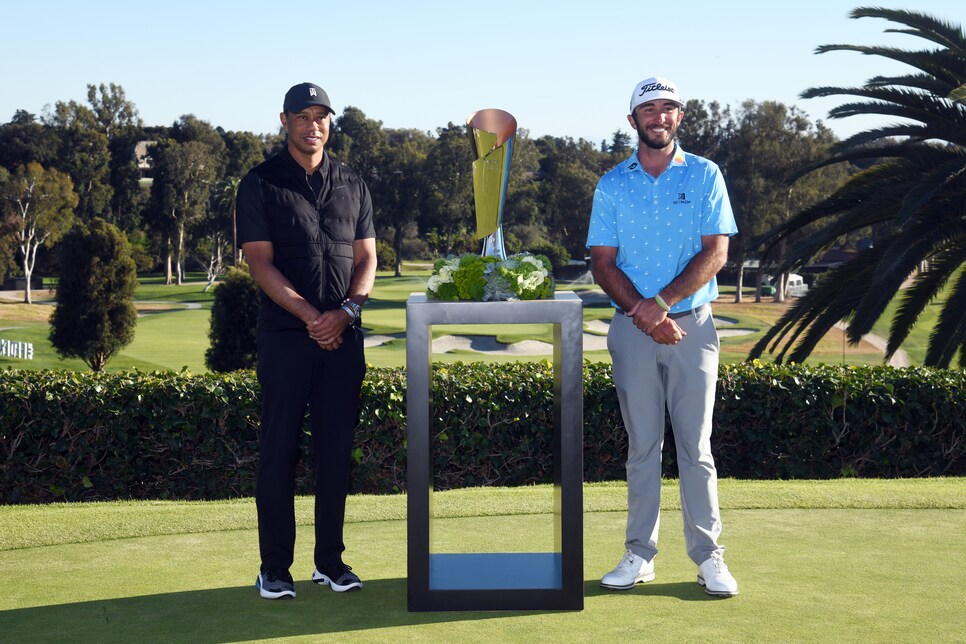 And now he'll tee it up with Tiger at the historic 150th playing of the Open Championship. At the Home of Golf, no less. And not surprisingly, Homa had the perfect tweet for the occassion.
Yep, that would make up for a lifetime of bad breaks on the course. Good for you, Max, enjoy it. And you enjoy it, too, Tiger. You may have 15 majors, but it's not often you get to play with Twitter royalty.